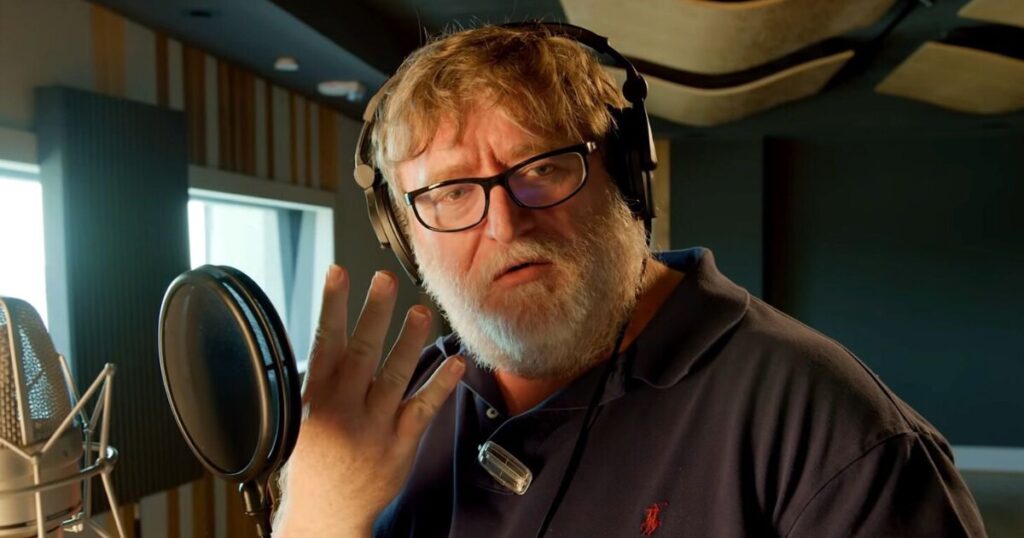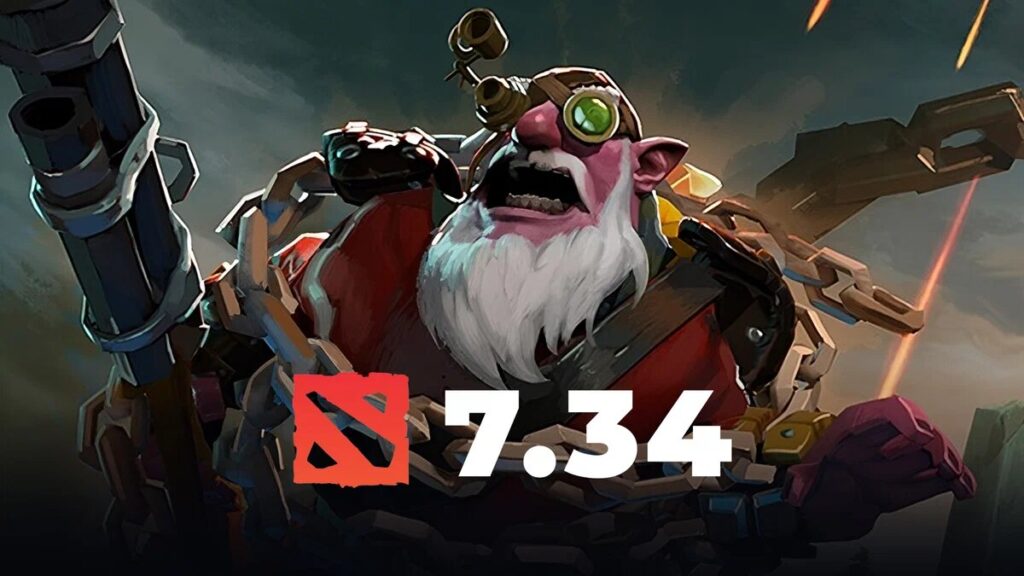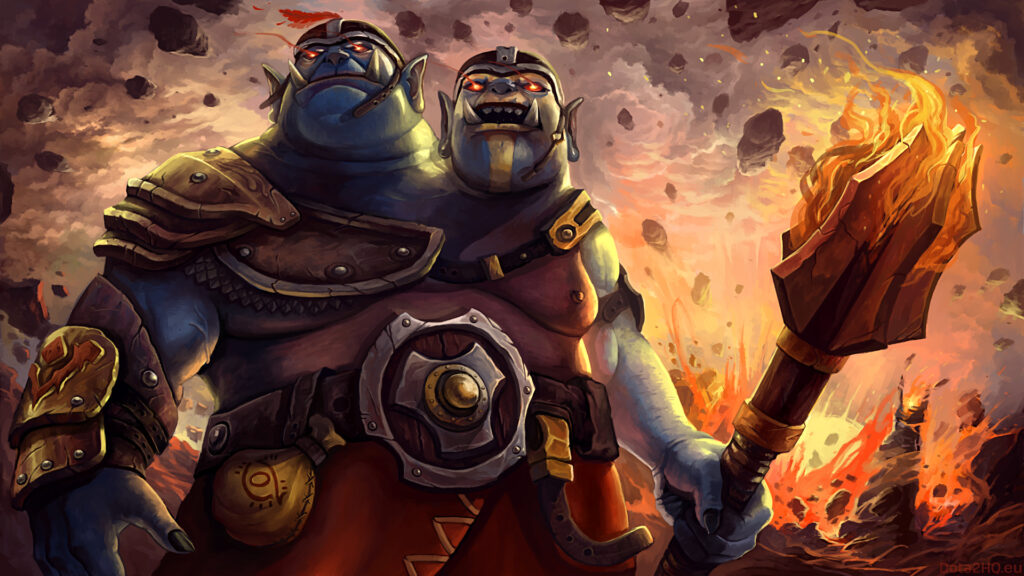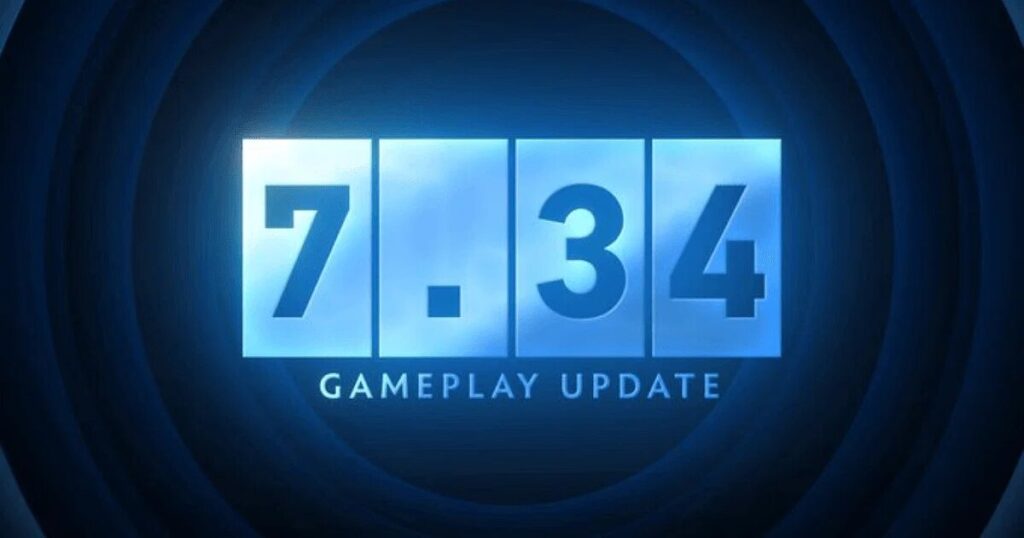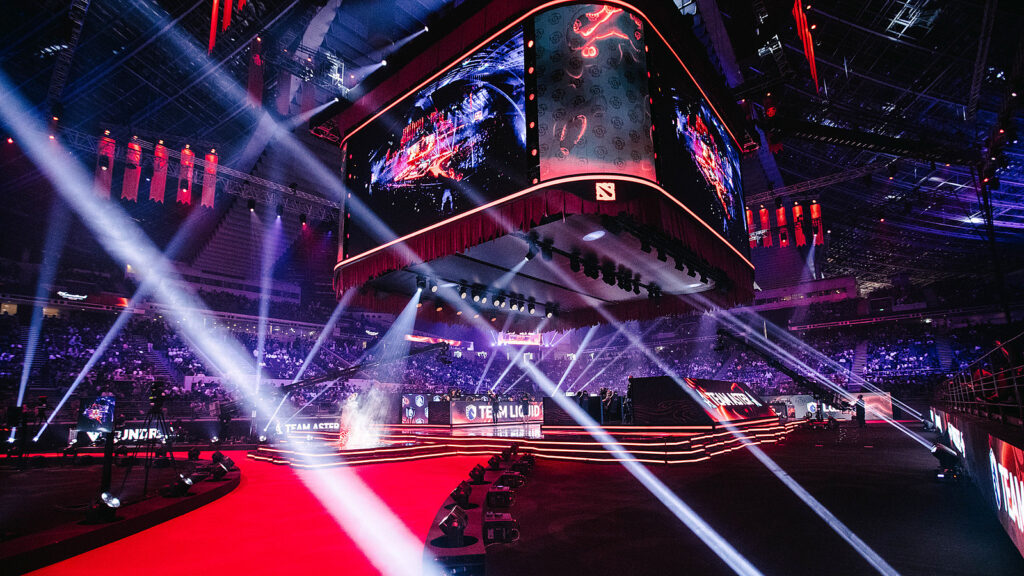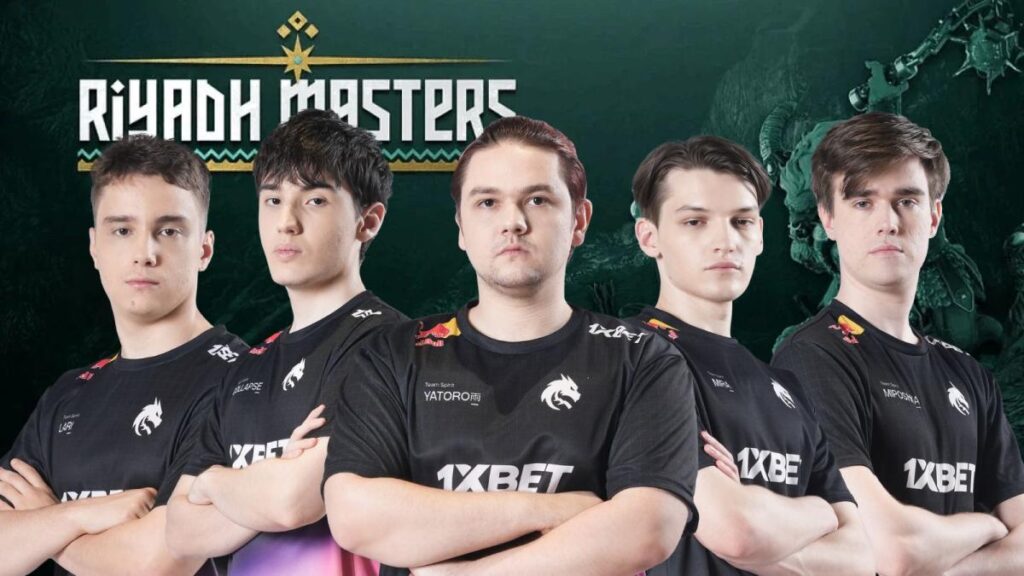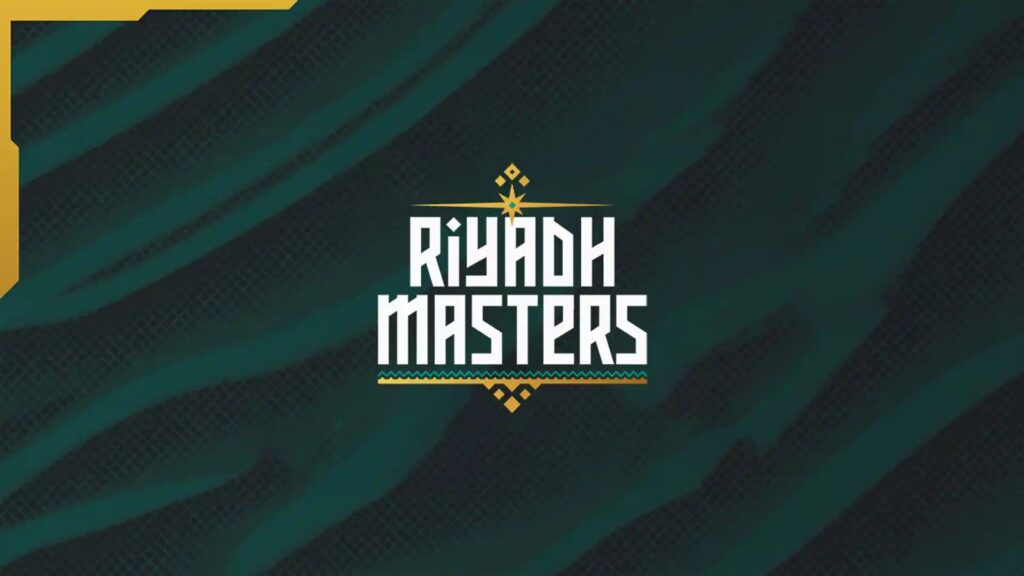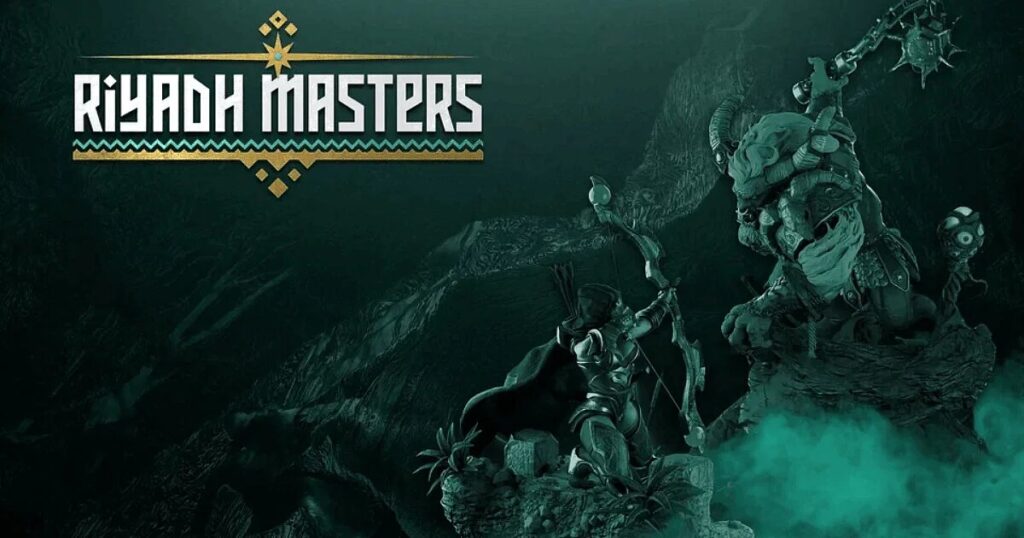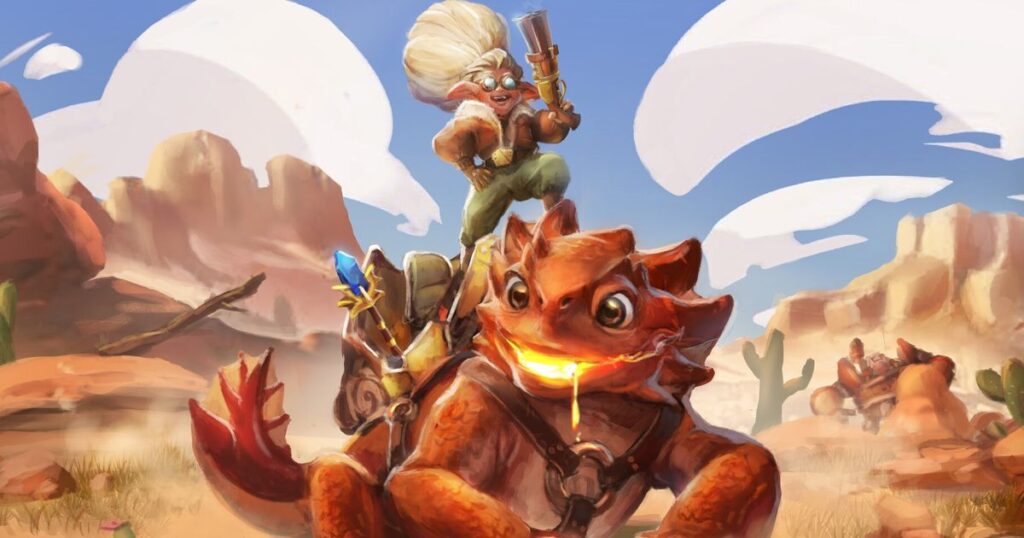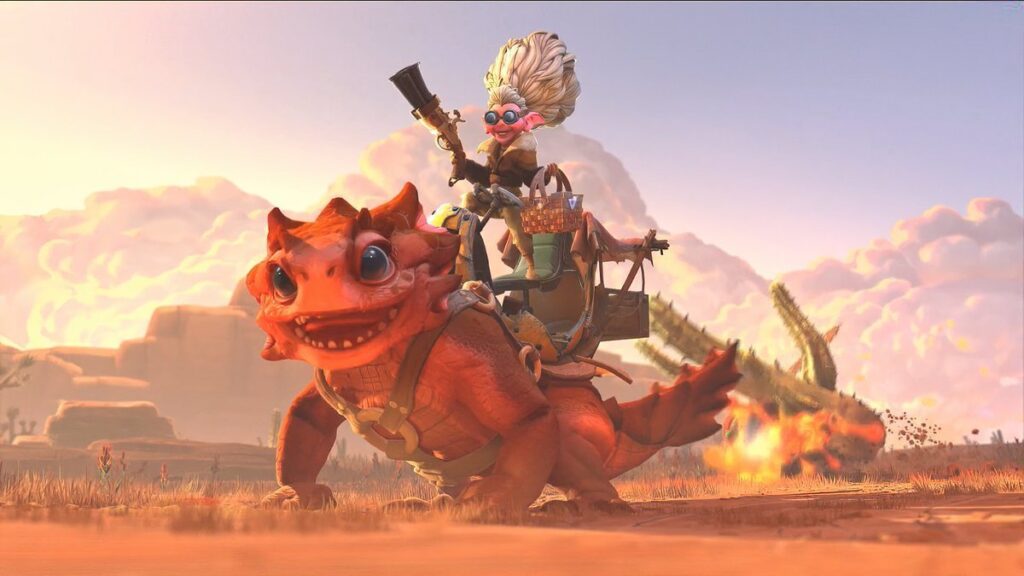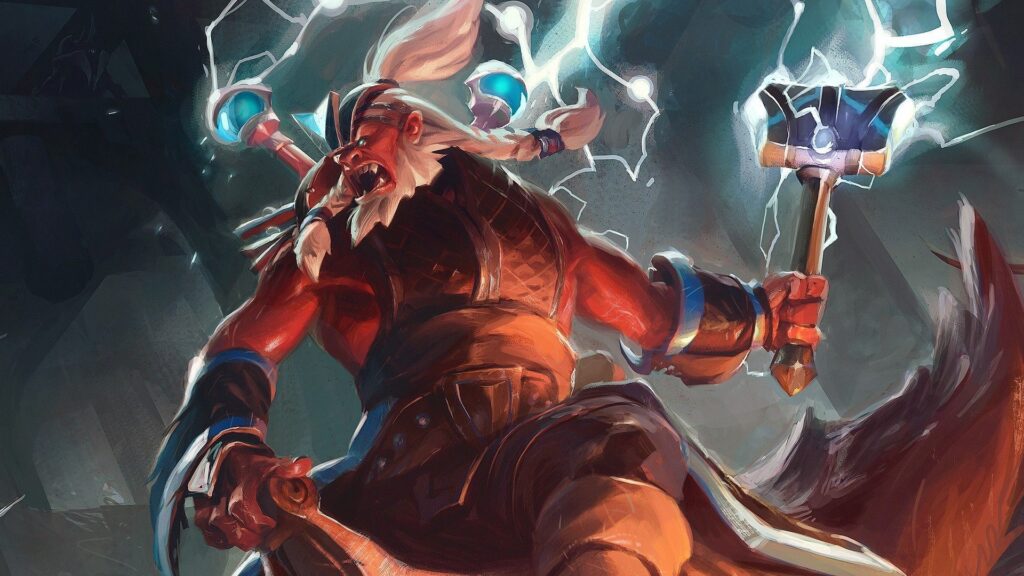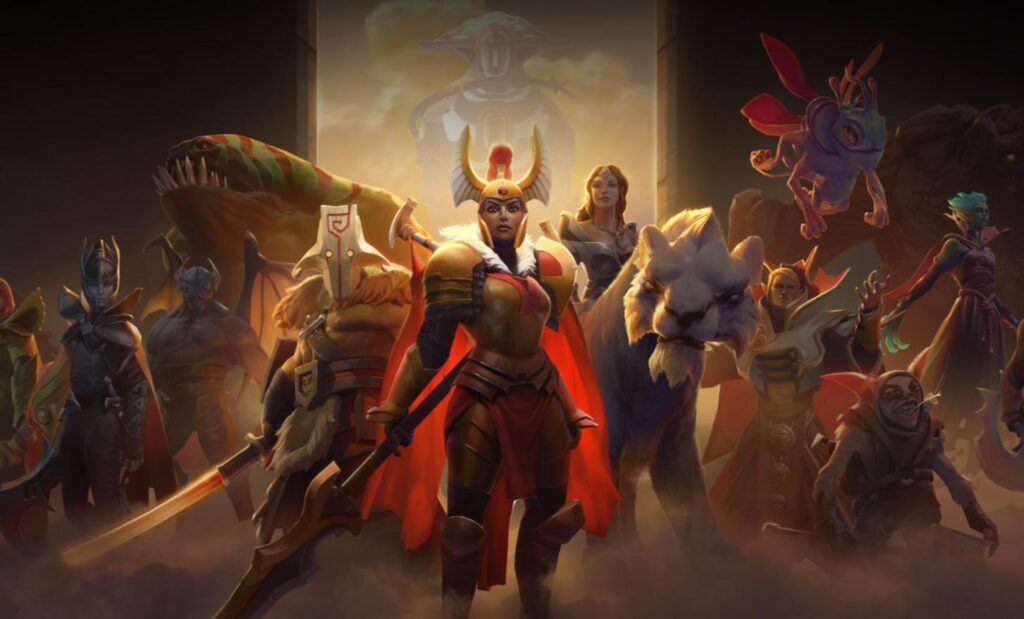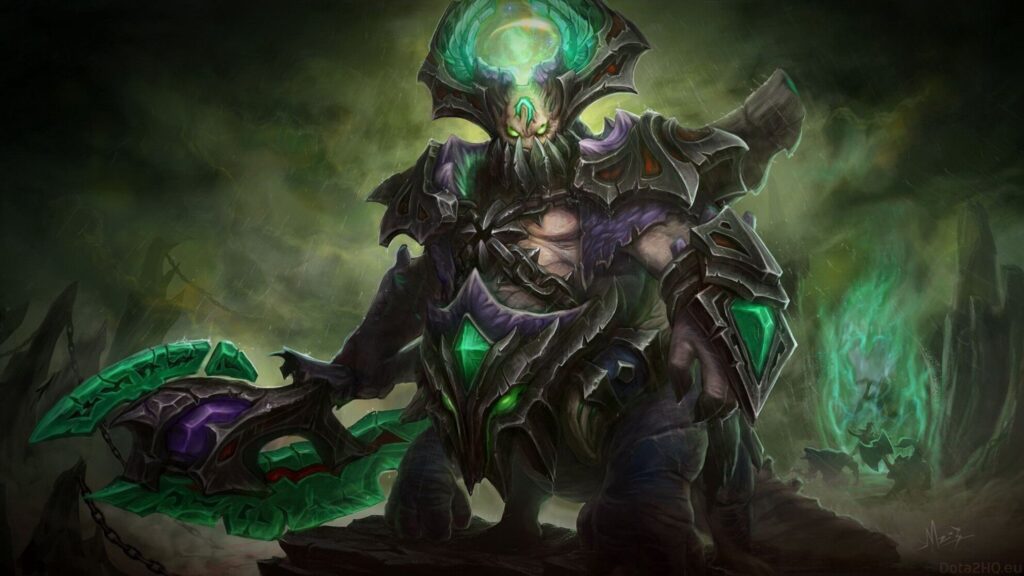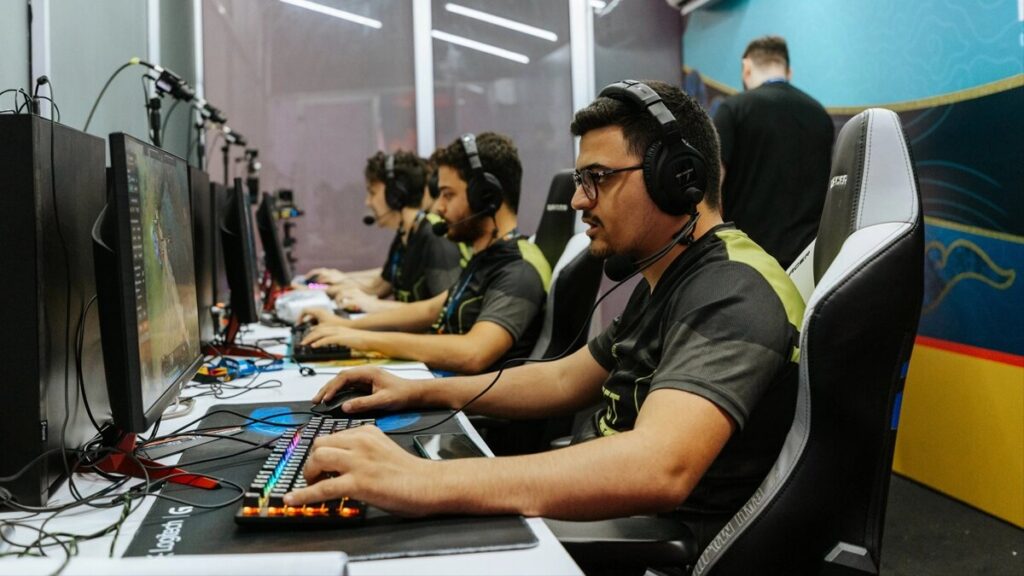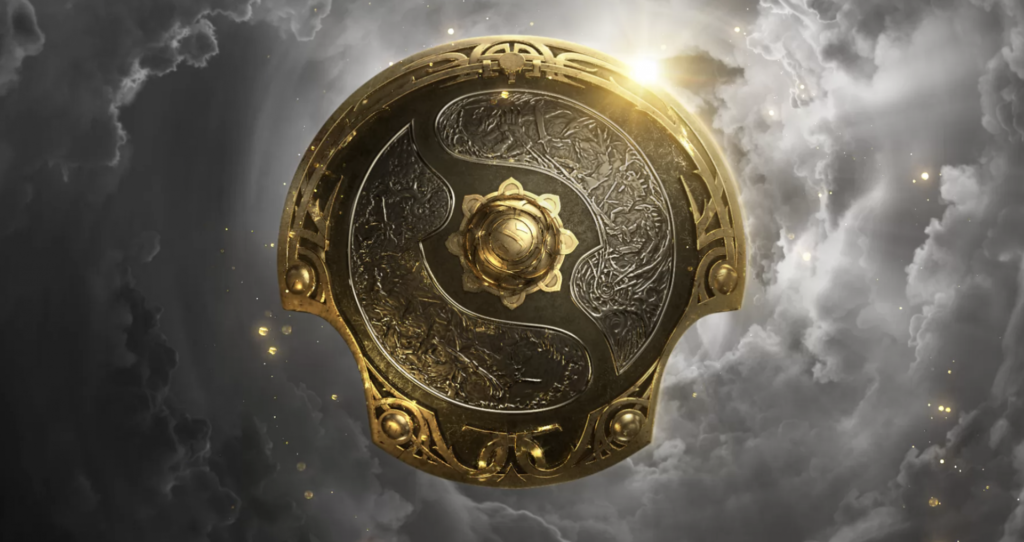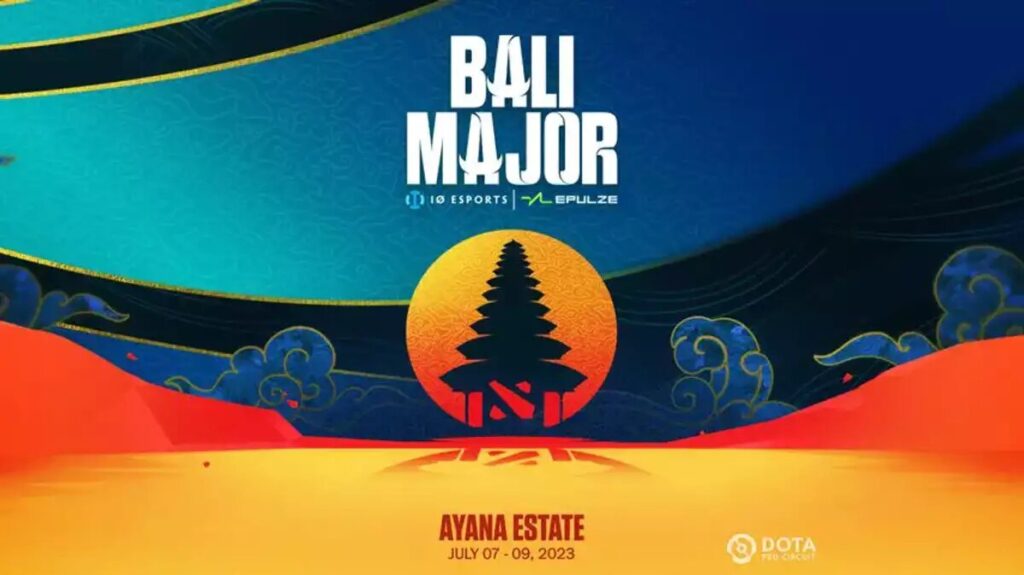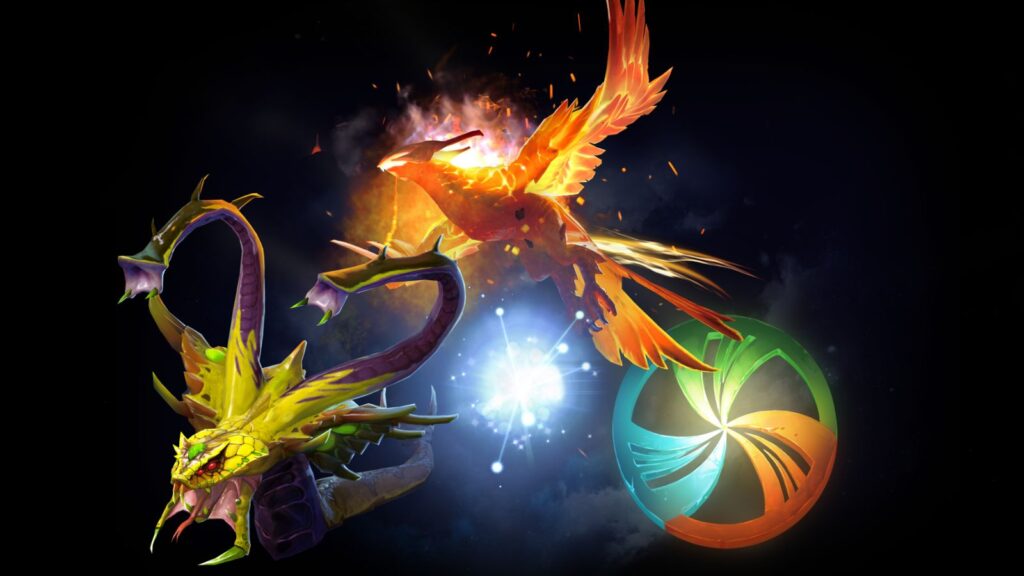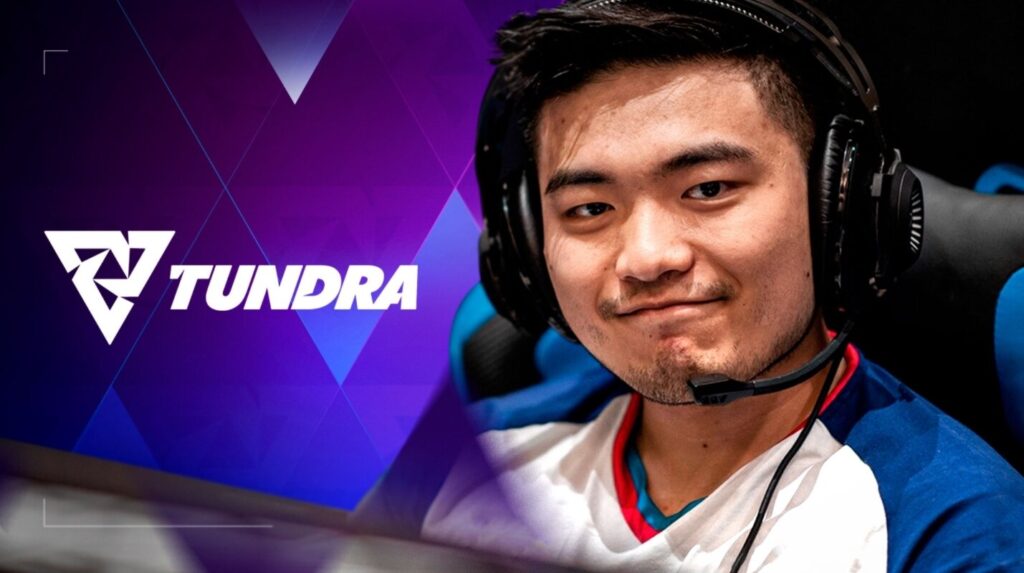 Dota 2 is one of the most popular games with many major tournaments. Below are all future and past Dota 2 matches
News
31 minutes ago
B8's Kidaro on the Wildcard match: "There was a really bad draft on the third map. Shouldn't have banned Gyrocopter»
Schedule of TI12 qualifiers in China. 18 August. Team Zero, Aster. Aries, Holy Grail and Team Bright won their matches
Dyrachyo: "I don't play CS, I have Faceit level 4. In Valorant — Platinum
Blitz: "ATF is one of the most annoying rivals in the history of Dota. He strengthens the team, because with him there is always an advantage in the draft"
NS about broken DotaTV after the 10th anniversary: ​​"You can not release a patch when Danka is playing. It's more interesting than half the games at the Major»
Earth Spirit becomes invulnerable in the Centaur's cart
NS about B8's next opponent: "Valodbka plays in TiltedBoys. Give more to Volodya #######"
NS: "Dendi is rank 500, this is practically a record for Danka. I haven't seen such a rank from him for a long time"
Mantis: «I'm a bit shocked after the NA qualifier, Dendy is good, he shook the old days!»
Cowboy hat for Ursu fell from 51 to 17 thousand rubles after the appearance of the set in the new treasury
Leamare on the Dota Anniversary Chest: "It's not clear what else they have planned there, but it's impossible not to note the comicality of such a release"
Mira: «I was glad that Fork's ult can be clicked on teammates, I like Grim's buffs, Lion's talent and Shaman's hex»
Watson: «Learn how to play Meepo — the rating will go up»
Ephey: «Bleach has the worst method of determining strength in any anime. I regret rewatching it"
NS: «Dendi has ruiners in the team again, ##### impossible, #####, AAAAAAA»
TI12 qualifier schedule in North America. August 17th. B8 fell into the lower bracket
Spirit will not play at BetBoom Dacha, Virtus.pro eliminated Faze with Gamers8, Ence topped Valve's ranking of the best teams in Europe and other news of the morning
B8 lost to Wildcard and fell into the lower bracket of the qualification for The International. V-Tune kept a twig in all three games
10th Anniversary Celebration has started in Dota. Added golden tormentor
Maelstorm: "The B8 match will be delayed, which is bad news for Dandy. Every hour his debt to Fannik grows"
Sunlight is dissatisfied with the format of the qualifiers for The International 2023: "People are playing Bo1 for elimination. What a shame."
Virtus.pro and Kappa have released a collection of clothes. Norbert and Fng took part in a photo shoot
Storm doubts Dendi's skill: «I'm embarrassed by the actor in mid at B8, but V-Tune can pickle»
Solo played 91 matches in public in 8 days — 26 of them on cores. He changed his nickname to mm is beautiful
Ramzes666 trolls his own look in the photo: «Ufoboss 🤡»
FISSURE and Okko announced their cooperation. The service will show all qualifying matches for The International 2023
Resolut1on got banned from Twitch. The player previously stated that he was "disgusted" playing Dota
A hero under smoke is knocked down by blink radius dusts — he takes 25 damage due to invisibility mechanics
DkPhobos: «Funn1k put Dendi on a counter whose speed exceeds the growth of Mavrodi's pyramid»
Dramer: "Now the top 30 HLTV gets like Gladiators in Dota. Only GG is on everyone's lips, and only Thorin will name the top 30 HLTV»
Iceberg: "Respect would be if Fly was beaten up so that he would transplant his hair when everyone was told that they would become bald"
Noxville: "There is only one slot to apply for in China, everything can be very close there"
Ramzes666: "Valve should make sure that at least 15 people drop into the lobby for selection. The dodge list on hi-pts does not work — do at least something «
Mantis: "In Eastern Europe, I won't be surprised if NAVI or Team Sexy go to TI12, in Western Europe – Quest and Secret"
Spirit refused to participate in BetBoom Dacha. Quest and TSM will play at the tournament
Valve updated the Dota test server 54 times in 2 months
AdmiralBulldog challenged Wagamama to a boxing fight: «I'm stronger, taller and more muscular, but it doesn't bother him when he plays against the Overlords»
1cen1ce about qualifying for TI12: «In Eastern Europe Nemiga has the best chances, Western Europe has Quest»
NAVI players consider Quest and Secret to be the favorites to qualify for The International
Cooman: "I like the game, but I don't live it like I used to. To go to Int, you have to live this game and nothing more"
OneJey from the Sonneiko team — Artisi: "You play for a salary, not for achievements. Feel sorry for you»
Ephey: "I installed a dating app. Damn, how hard is that 😢»
Adekvat: "My favorite in Qual is Azure Ray. They were the only ones who had no lineup changes and a lot of time to prepare"
Nix and NS will show qualifiers without delay, Dyrachyo was banned from Twitch by mistake, Resolution is disgusting to play Dota and other news of the morning
August 16, 21:37
Toronto about Mira's game on Invoker: "Is he pressing buttons on random?"
August 16, 20:47
Maelstorm: «North America is more interesting than China, where it's full of pensioners»
August 16, 18:32
Gorgz doesn't like Valve's work: «They start doing something only after complaints about Reddit»
August 16, 18:17
AdmiralBulldog accused Wagamama of smurfing. Valve banned 2021 TI Champion Smurf account
August 16, 17:16
Nofear named the best tracks to listen to — XXXTentacion, Juice WRLD, Taylor Swift and Selena Gomez
August 16, 17:06
Elephant players agreed to a pay cut to save the team, but the roster was disbanded
August 16, 15:59
Dyrachyo: «After the after-party in Stockholm, I didn't remember anything, they just made me drunk»
August 16, 15:50
Cloud9 manager: "His Holiness the Prince came to the opening of Gamers8. Maybe he will switch from Dota, and next year we will have 5 million prize money?"
August 16, 15:41
Papich on tea brewing: "One full teaspoon of green tea per mug. But not directly supercomplete. And on a big mug — super-full"
August 16, 15:28
Noxville: «TI qualifier draws look absolutely crazy»
August 16, 15:02
Lukawa: "TWITCH, HELLO, GIVE YOU A FUCKING Tick, YOU HAVE 200K DADS"
August 16, 14:50
DotA bug: Overwhelming Blink doesn't deal 100% damage over time after patch 7.34
August 16, 2:35 pm
Valve forgot to change Invoker's Wex in patch 7.34b. It still reduces BKB cooldown to 52.2 seconds
August 16, 14:07
Valve fixed a bug with invulnerable Bara under Bulldoze at level 25
August 16, 13:53
Polaris withdrew from TI12 qualifiers due to the World Cup, which the players will go to for the Philippine national team
August 16, 13:35
Mira: «I don't know any support player with big online»
August 16, 13:14
Stray joked about the Fool's ban on Twitch: "Some viewer of mine asked who was the hardest to play against, and he named a no-name. Along the way, they gave me a ban for this — for lying on Twitch»
August 16, 12:59
Resolut1on: «I've been playing Dota for 11 years and feel disgusting after every day of training»
August 16, 12:40
Storm: "I cut my head if B8 make it to this TI 😎"
August 16, 12:36
Sheyl about the winner of the TI12 qualifier in BE: "I predict 17-18th place at Inta, whoever passes"
August 16, 12:25
Storm on Western Europe qualification for TI12: «I chose Quest and Nigma for me — they will be the strongest»
August 16, 11:59
Zloba: "It's doubtful whether Virtus.pro will qualify. If the results are not the most satisfactory, there may be substitutions"
August 16, 11:40
Shachlo: "The absence of open qualifiers adds value and spectacle to the DPC. If you want to go to TI, kindly work for a year"
August 16, 11:35
Sqreen: "The open qualifier at TI is definitely not enough. Experience shows how OG and Wings were able to pass it, and then won the tournament»
August 16, 11:25
NS about Wenge: "RETURN OF THE STUN FOR THE STARTING OF THE GAME. Abuse until it's fixed»
August 16, 11:23
Nix, NS and Travoman will show TI12 qualifiers without delay
August 16, 11:15
Afoninje, 9Pasha, Eiritel, Maelstorm and Adekvat entered the list of FISSURE Russian-speaking talents for TI12 qualifiers
August 16, 10:33
Dyrachyo about a Dota hero he would invite to his birthday party: "Queen of Pain. She is beautiful"
August 16, 10:31
Alwayswannafly about General's casino streams: "He does it for the money. ####### talent"
August 16, 09:52
Dyrachyo: "In Singapore, we went to the club at Inta, there were about 20 of us. An hour later, everyone was just there — as if there were 300 people at our tables»
August 16, 09:45
Dota bug: Roshan crushed Watson in a second while teleporting through the portal
August 16, 09:25
sikle: «Riddle from Gab En Cousteau: throwing an Ogre's Bloodlust on the throne moves the keepers»
August 16, 08:56
Boom took 11k MMR
August 16, 08:55
Y0nd: «Position 5 furion with Athos on low-pts – +1000 pts per week 🤪»
August 16, 08:35
ILTW: "I haven't jerked off for 3 or 4 weeks at the most. You feel different — it's true»
August 16, 08:25
Dyrachyo got banned on Twitch, but was unbanned the same night. He has 145 followers left
August 16, 07:00
Flusha retired as a player, Electronic could move to Virtus.pro, Kiyotaka tilted in matchmaking, Zonic will miss Gamers8 and other news of the morning
August 15, 22:08
Magician called Hydra a favorite for the TI12 qualifier: "Lil is a good buff. The team is developing rapidly"
August 15, 21:47
Gorgc about the match between OG and Secret at the qualifier to Int: "What a gesture. Some of the best teams will meet each other»
August 15, 21:35
Aloha doesn't like cosmetics in Dota: "The best skin is the standard one. Only shit eaters buy everything"
August 15, 21:21
Sqreen called NAVI and Hydra the main favorites for the Eastern European qualifier for The International 2023
August 15, 21:06
NAVI coach doesn't like the timing of TI12 qualifiers: "Games at 9am. Normally thought up «
August 15, 19:20
Petrosyan about the salaries of CS:GO and Dota players in Virtus.pro: "About the same. The difference is small"
August 15, 18:10
Watson: «If you learn to play Huskar, Meepo and Templar in mid, you can easily ap»
August 15, 18:07
Nemiga manager noted a strong shortage of players in the third position on the professional scene of Dota
August 15, 17:55
Arrow on favorites for TI12 qualifiers: "NAVI, Nemiga, Virtus.pro. In Western Europe – Quest and Level UP"
August 15, 17:40
DkPhobos named the heroes buffed and nerfed in patch 7.34b
August 15, 15:50
Mira: «Give me $200k — I shave my hair right away»
August 15, 2:45 pm
Koma: "Every person makes mistakes in every game. From the pocket it is necessary to draw a conclusion, and not that the type is 1-12 on the LC"
August 15, 14:30
Illidan: "As a support, Abaddon went down a lot. I had a game where I played Medusa, and Abaddon was for me – it was crazy"
August 15, 14:09
Mira: «If you have less than 6k MMR, you just need to hone your skills, play a couple of thousand hours»
August 15, 13:58
Yatoro: "How can ####### play carry"
August 15, 13:10
Yuma: "I believe NIgma is back. We play very, very well, but there is still room for improvement"
August 15, 11:55
Dyrachyo — for how much he is ready to shave his head: "For 5 million, no. For 10 maybe. It will be a terrible sight"
August 15, 11:35
In patch 7.34b, a bug with Sand King's infinite ultimate was found
Does Dota 2 have esports?
Dota 2 is one of the biggest esports titles on the planet. The game features multiple LAN esports tournaments with teams worldwide, official DPC leagues in six regions, and numerous online events for teams of all caliber: from established pro squads to the amateur stacks of friends, having fun in competitive matches and getting their first Dota 2 esport earnings.
Millions of fans worldwide watch the esports Dota 2 events, which are held in many different countries and regions, from Southeast Asia to South America. It's also one of the oldest titles still active in esports. The first Dota esports matches were played in its WarCraft III mod and predecessor, DotA AllStars, with events going back to 2005.
Is Dota 2 still big?
Dota 2 also has a huge player base, with the game constantly remaining as one of the most-played titles on Steam. For example, during the 2022 peak player numbers, more than a million players were in the game simultaneously. And its average daily online player numbers almost every month cross the 400,000 mark.
Прошедшие матчи Dota 2
Лучшие герои патча 7.34. На ком поднимать MMR в Dota 2 после обновления?
Имба патча 7.34 на каждой роли.