The International 2019 final is the perfect moment to remember the best Dota 2 cosplay.
From time to time, videos or clips of the festival cosplay appear in our collections, but, as a rule, these videos end up at the end of the release. This time, on the contrary, let's start by recording the broadcast of the cosplay contest from the final of The International 2019 in Shanghai.
The total prize fund of the cosplay contest this time was $15,000. Fifteen finalists automatically received $500 each, and five winners got another $1,500 richer. Unfortunately, sharing photos and links to all the finalists is very problematic — many use internal semi-closed Asian social networks. However, just look at their costumes (which got into the public domain) and the cosplay of all the other contestants — this is something unimaginable!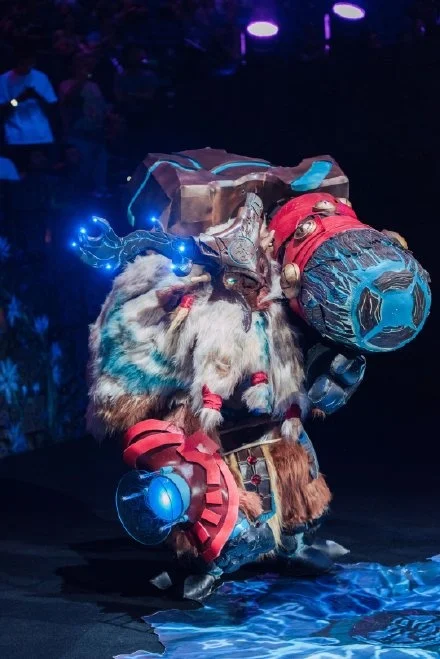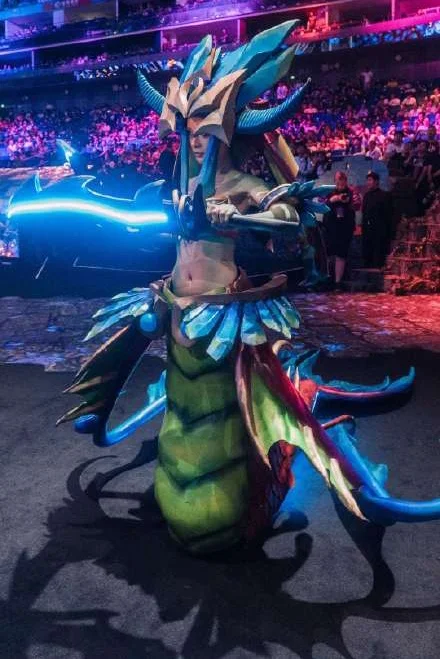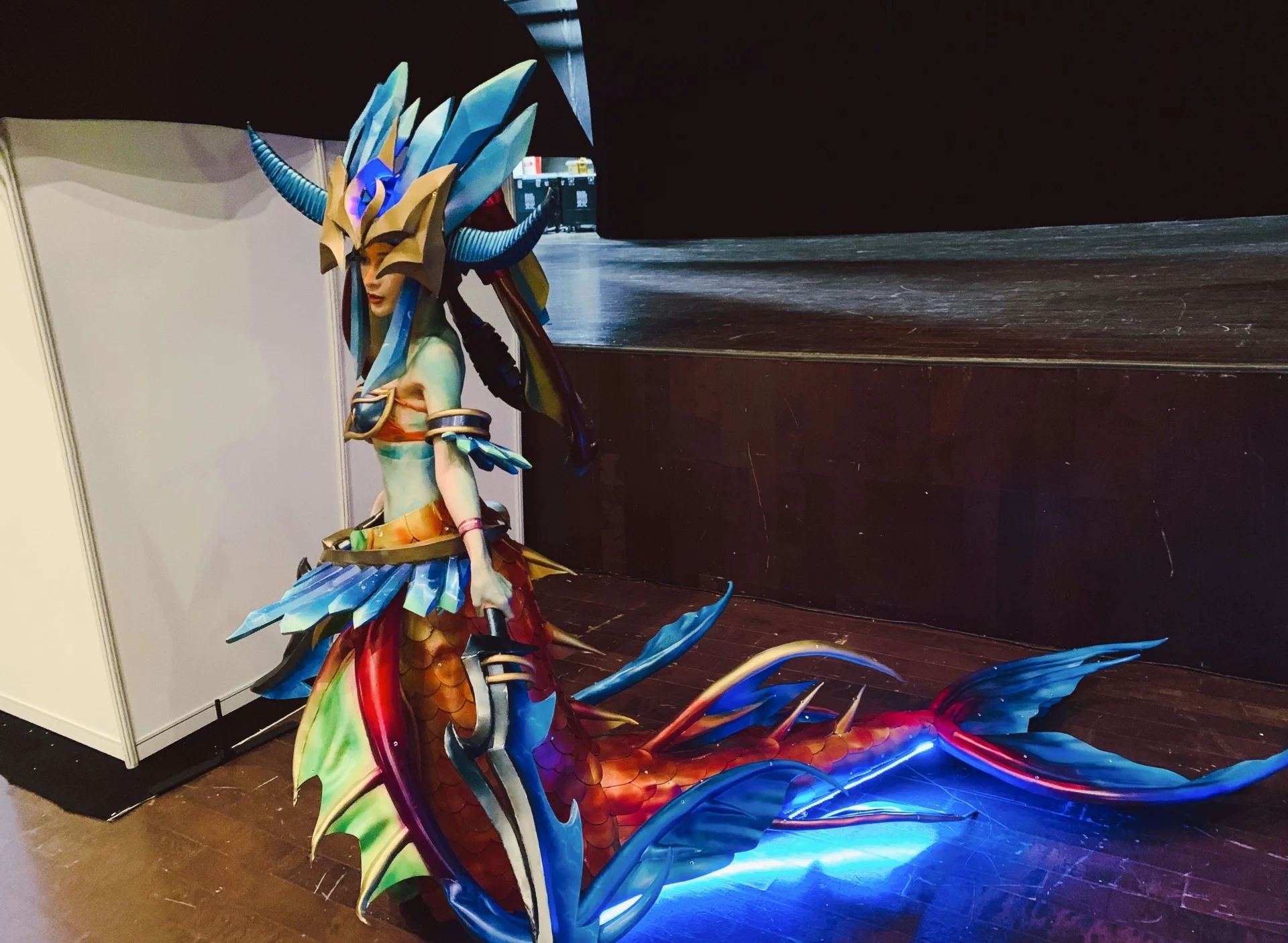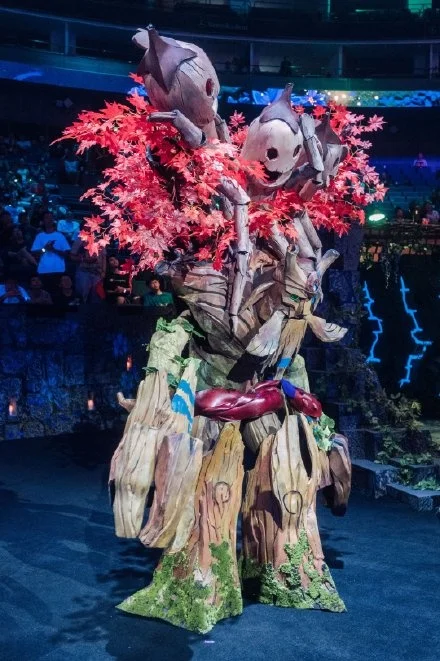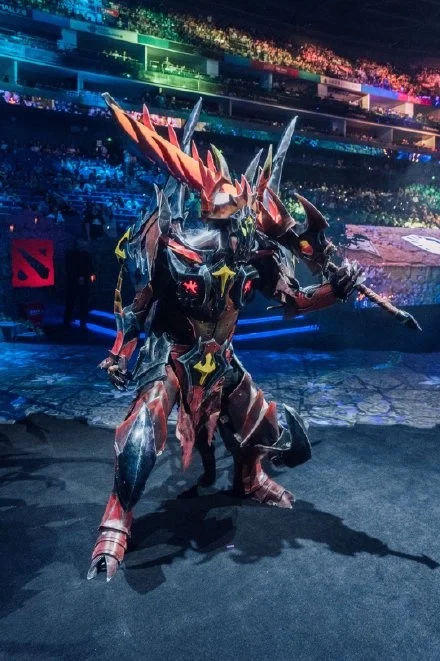 But it's not a problem to share photos of Russian-speaking cosplayers! We have a lot of cool and attractive Dota 2 cosplay. And, of course, one collection is not enough to mention everyone.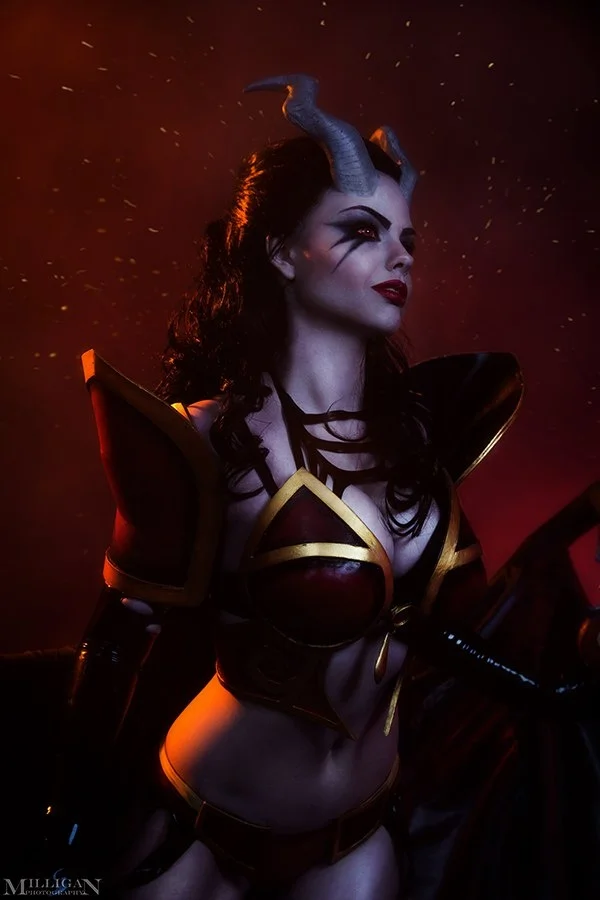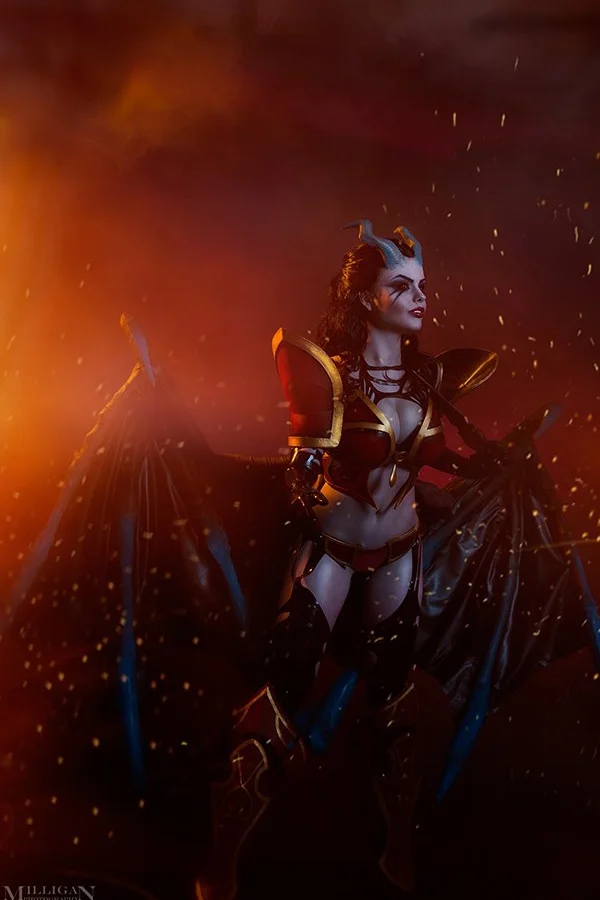 Let's start with the charming Maria Karpenko as the seductive Queen of Pain. Masha not only emphasized the natural attractiveness of the character, but also dreamed up on the topic «why is Kvopa called the mistress of pain.»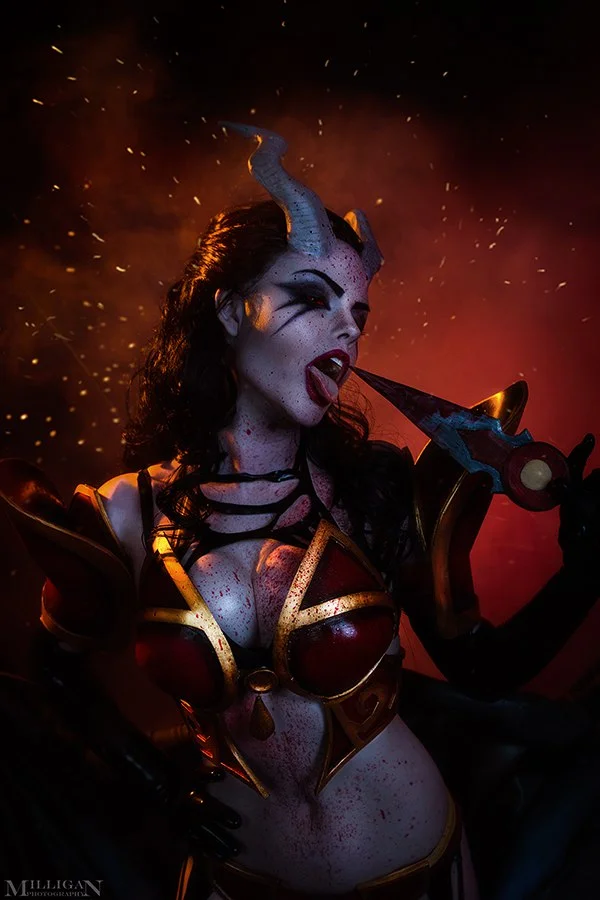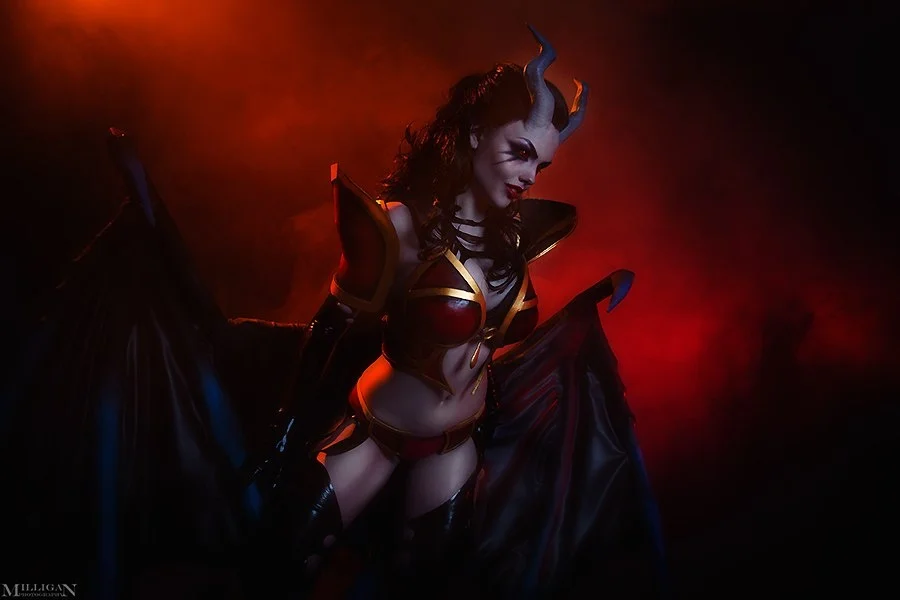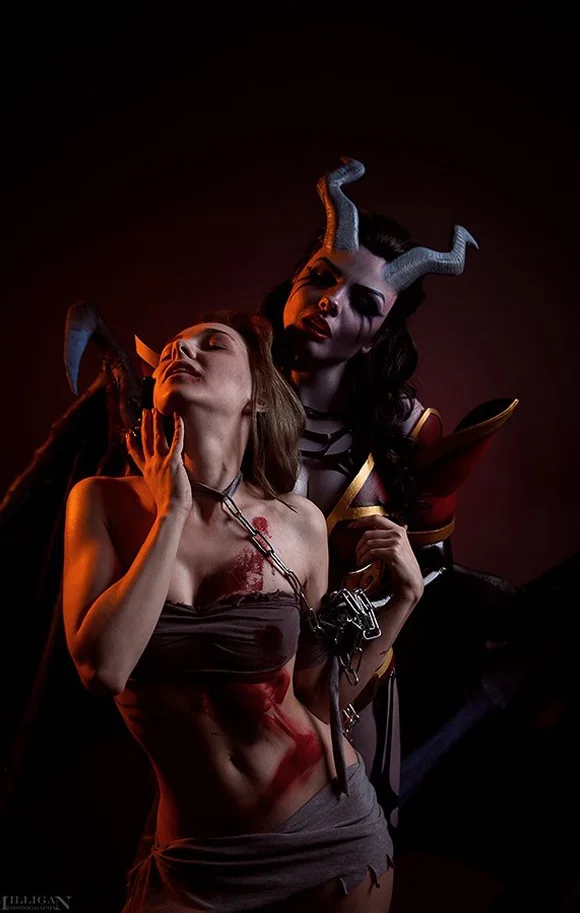 The next heroine is Mirana performed by Dasha Lisova. Amazingly beautiful photoshoot. It is especially nice to see that the girl even prepared a mount to complete the image.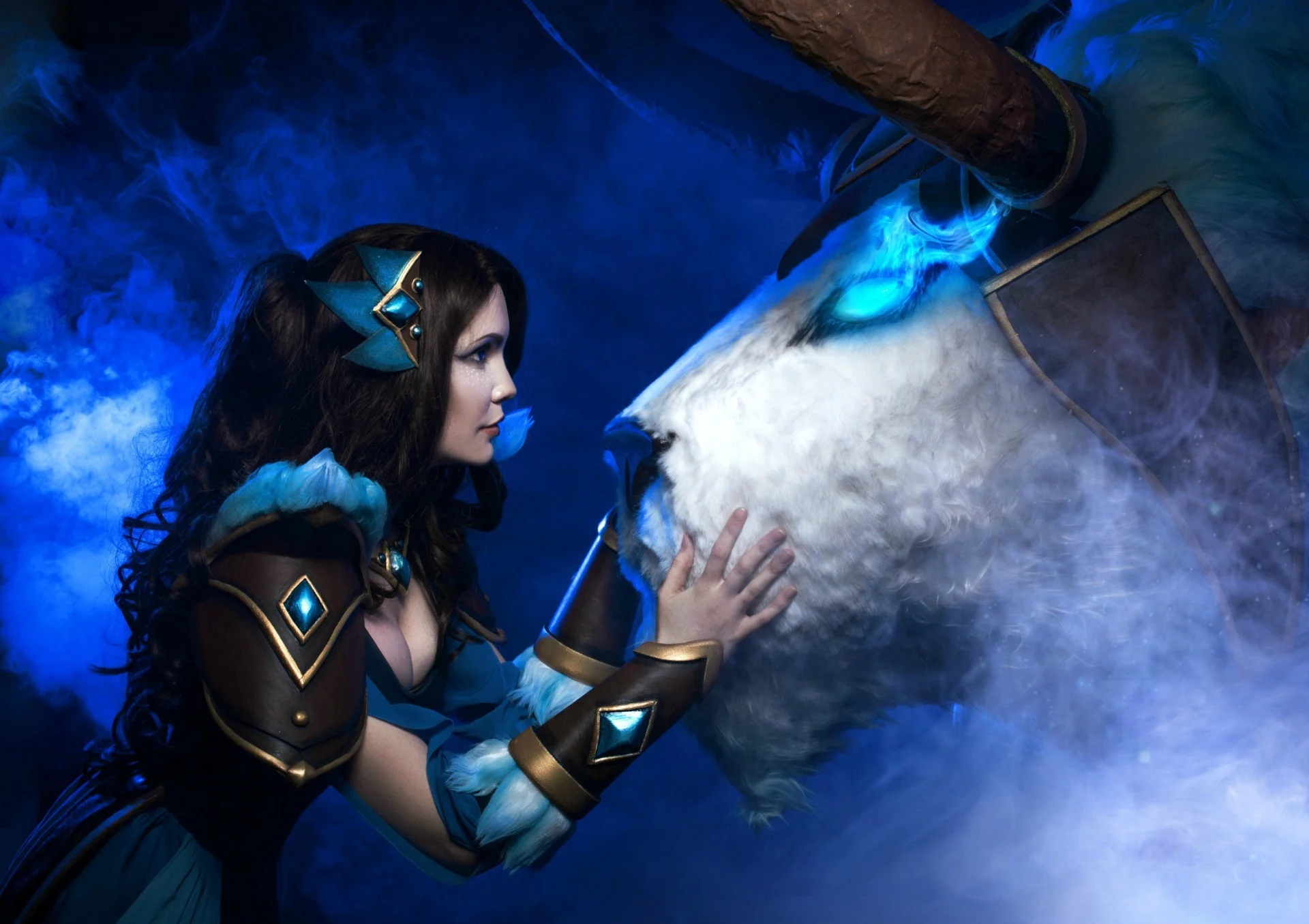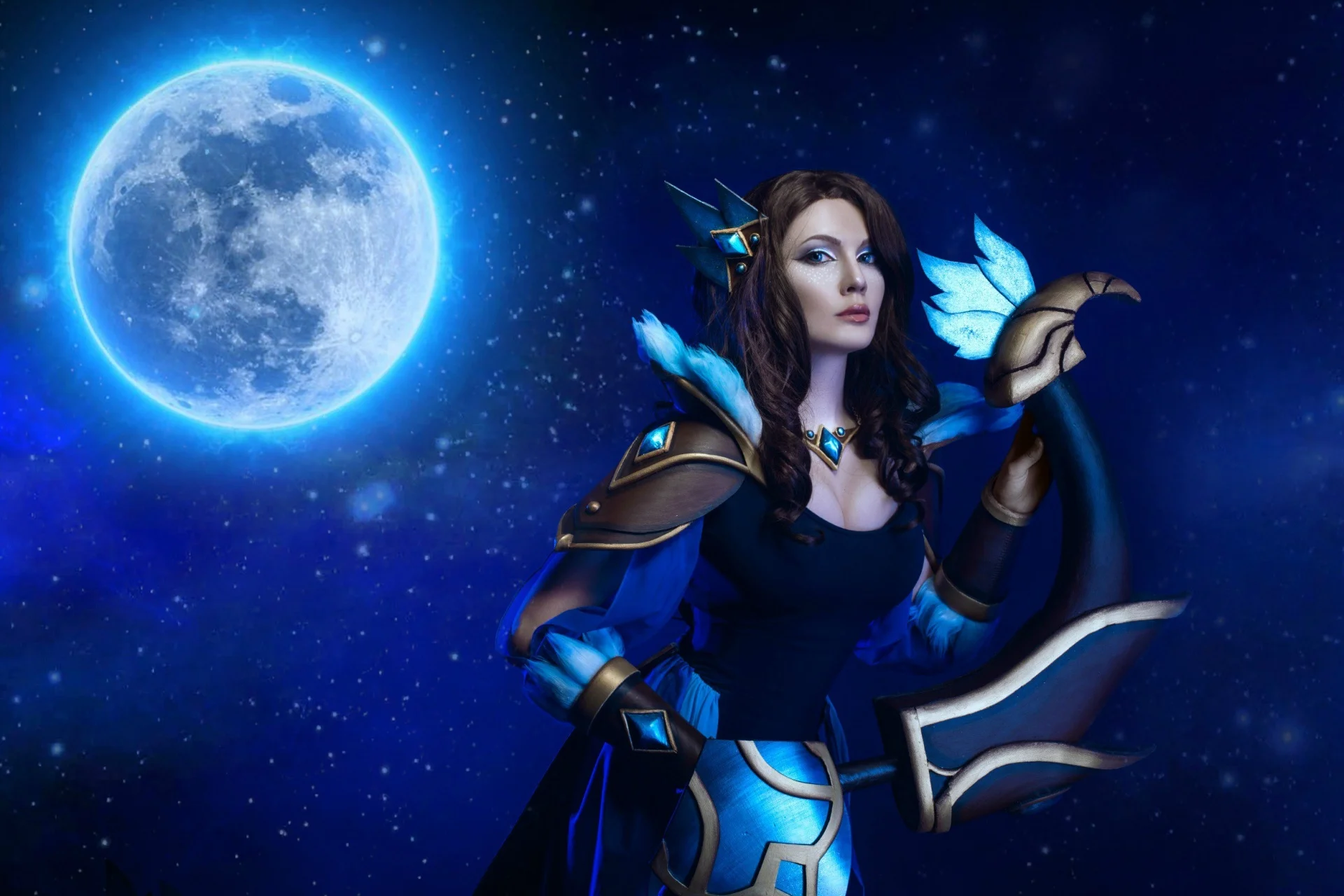 Photographer: Anya Osintseva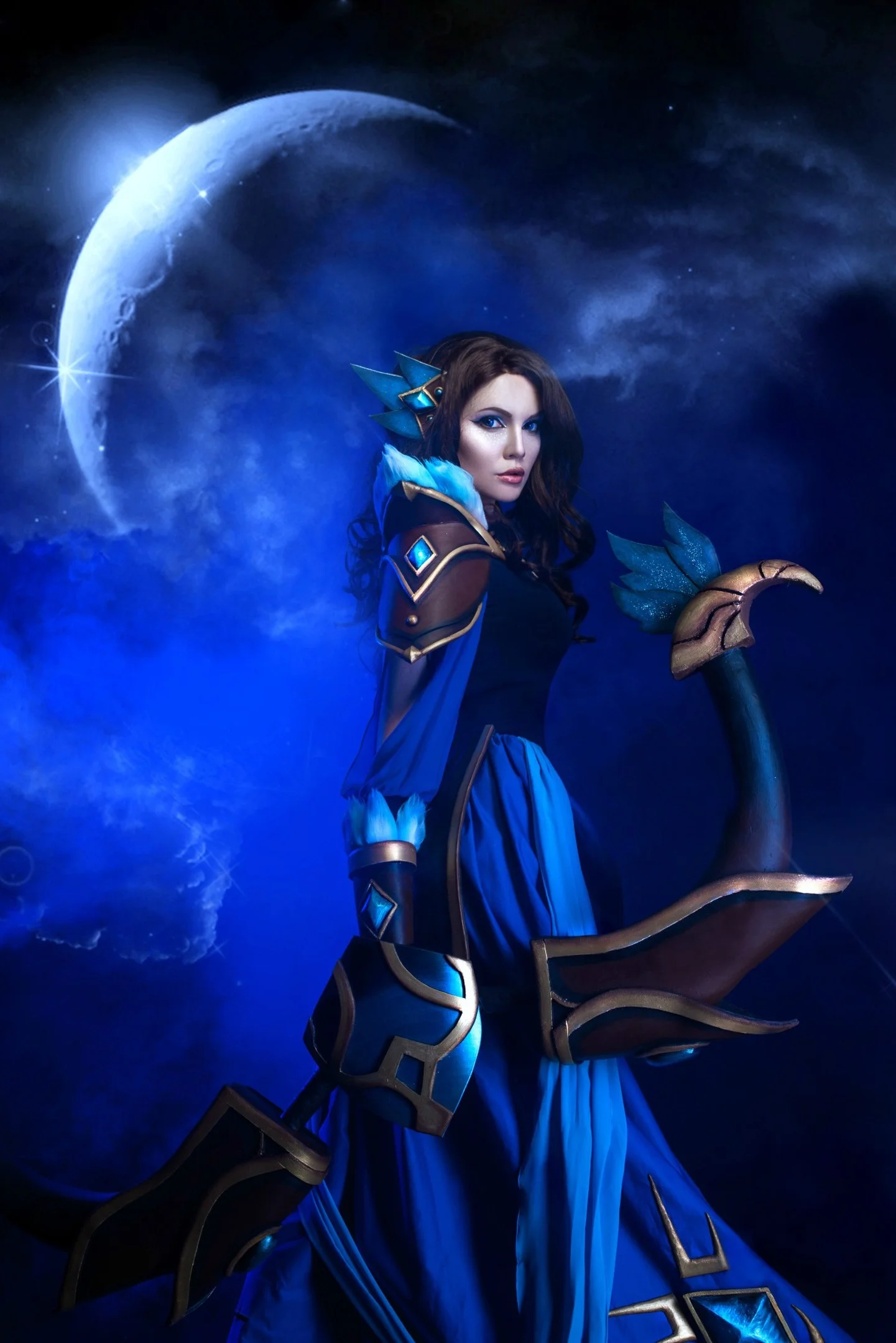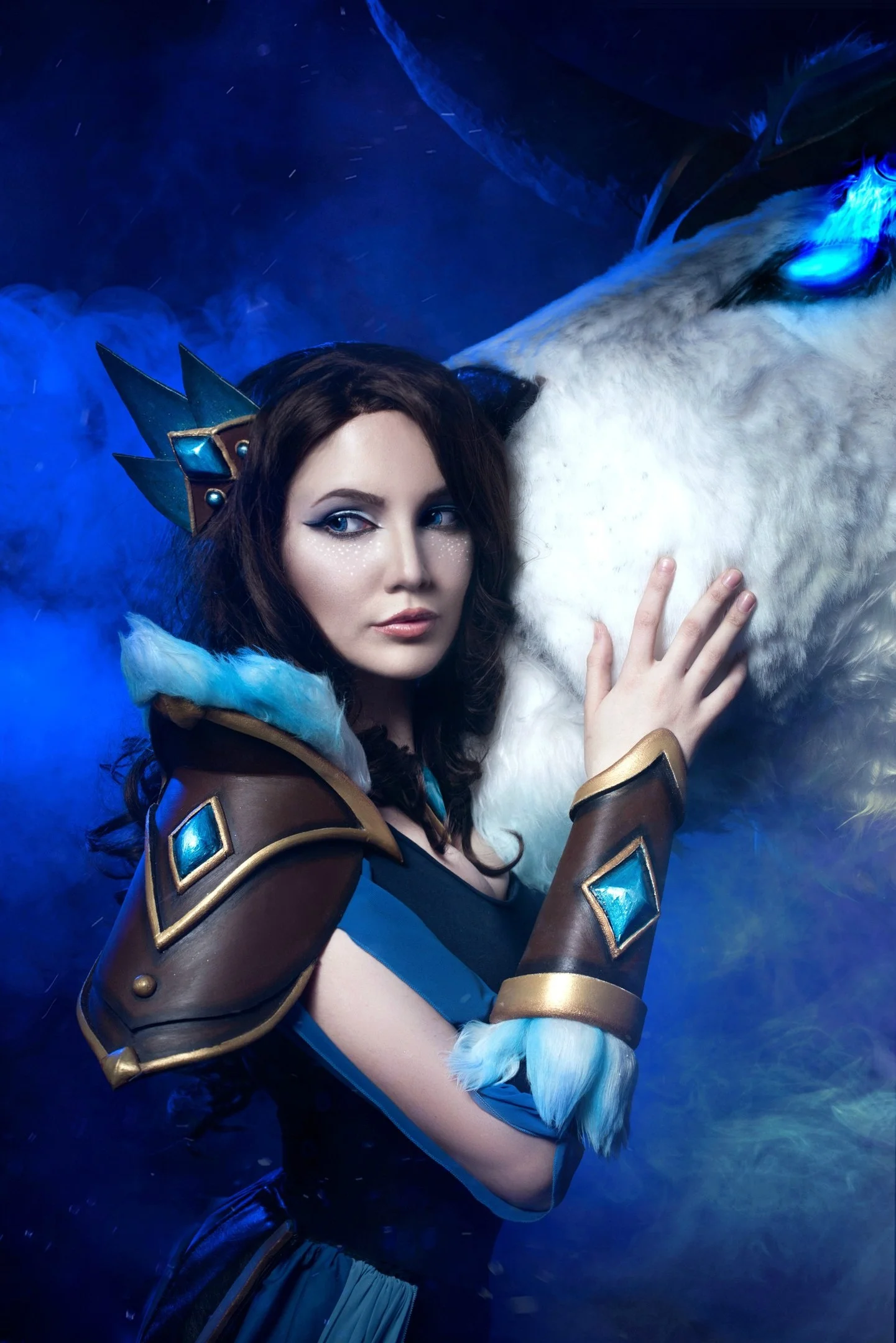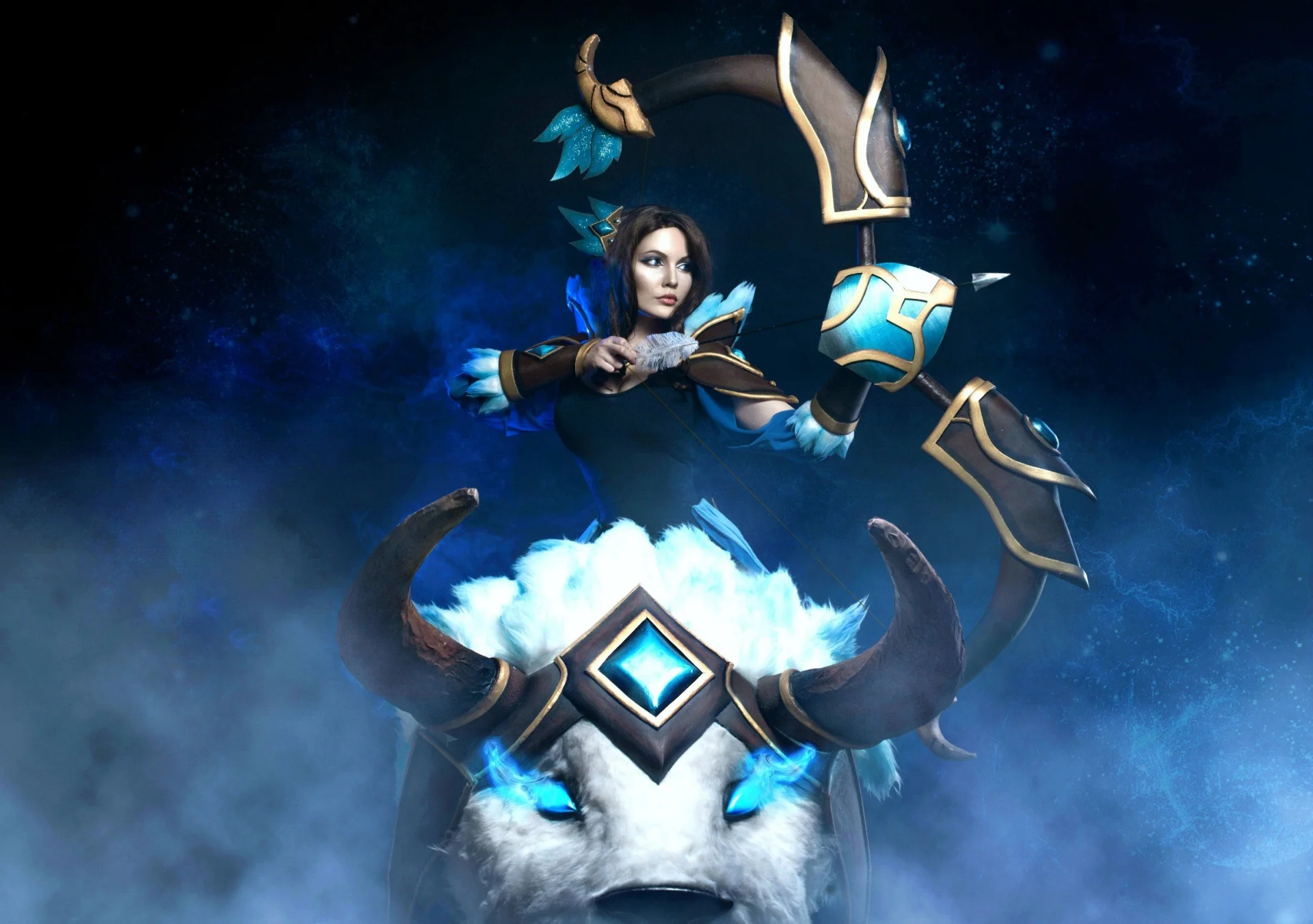 Olga Bazanova as Lina looks incredibly organic. It is she who is most often found in the form of this fiery sorceress at various tournaments.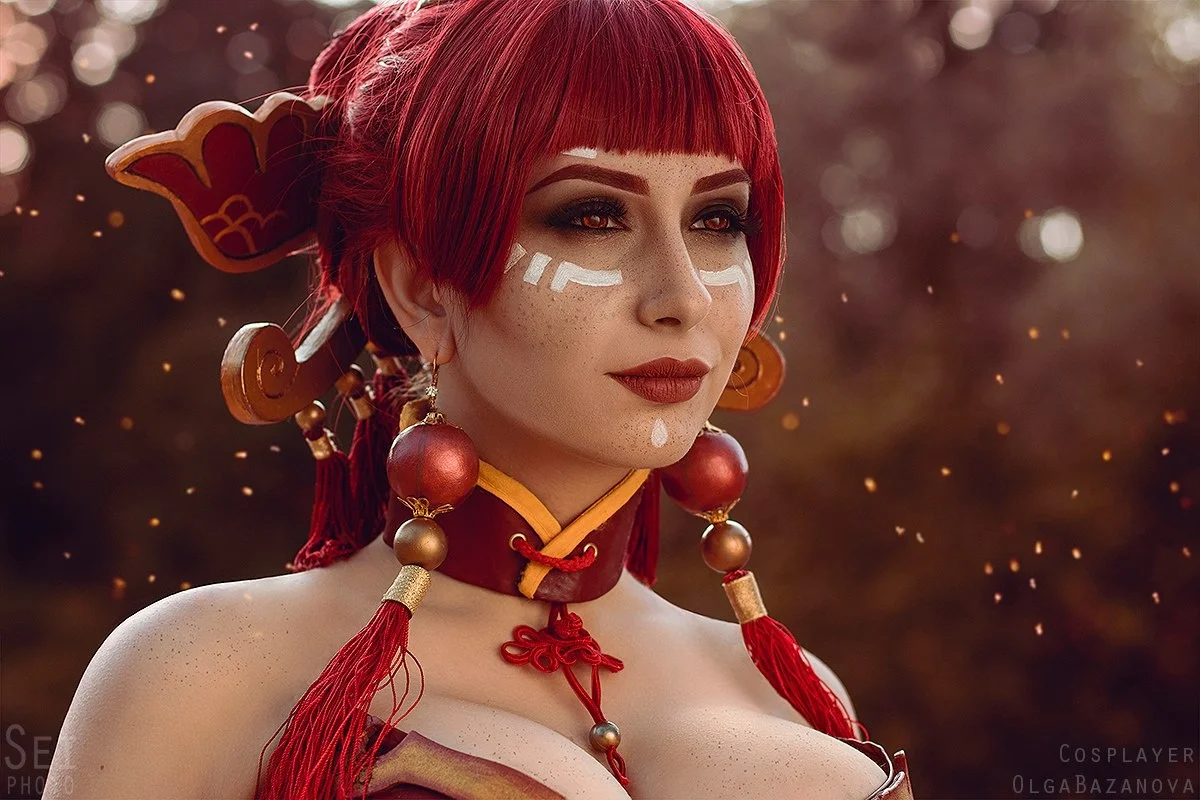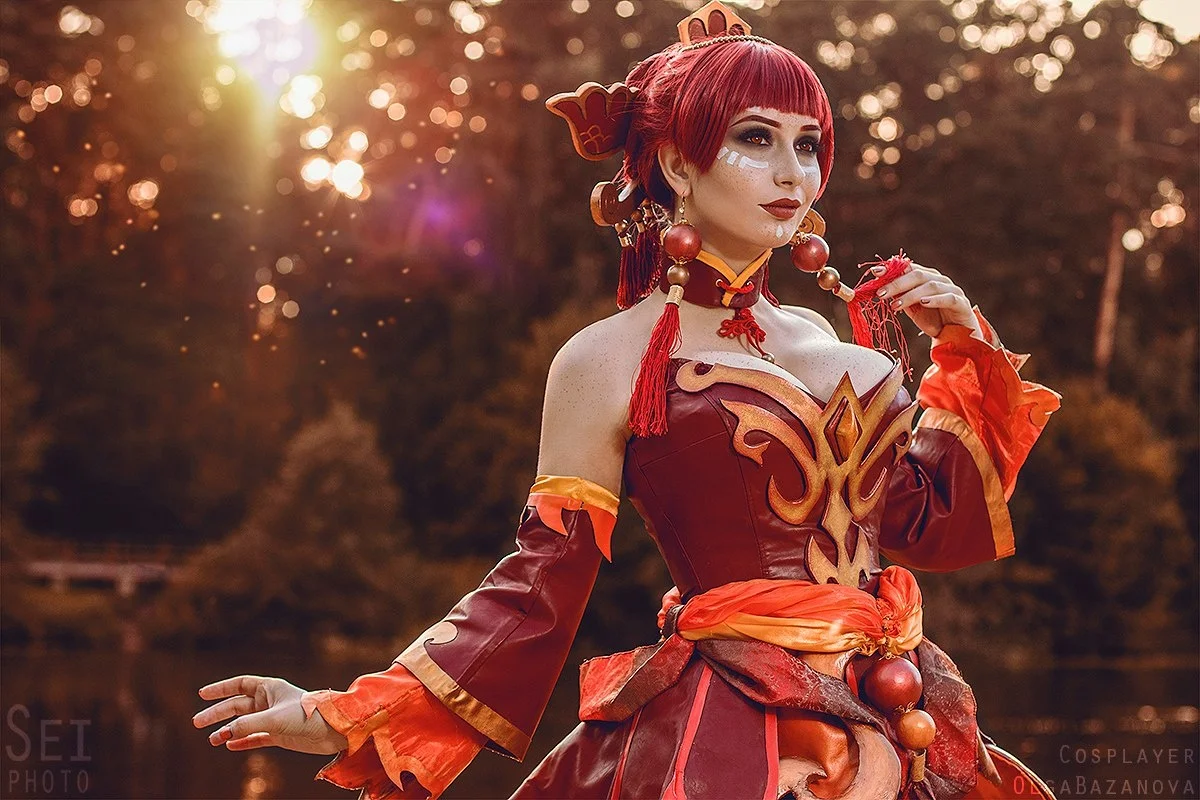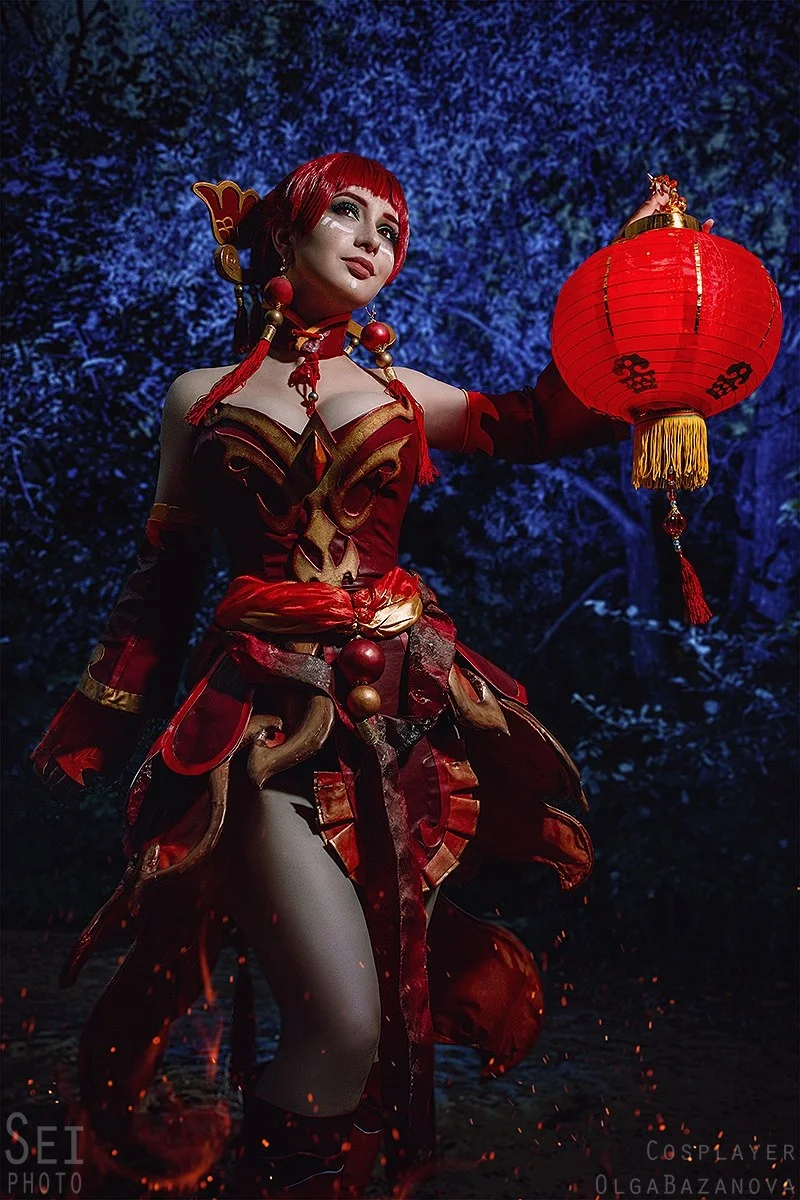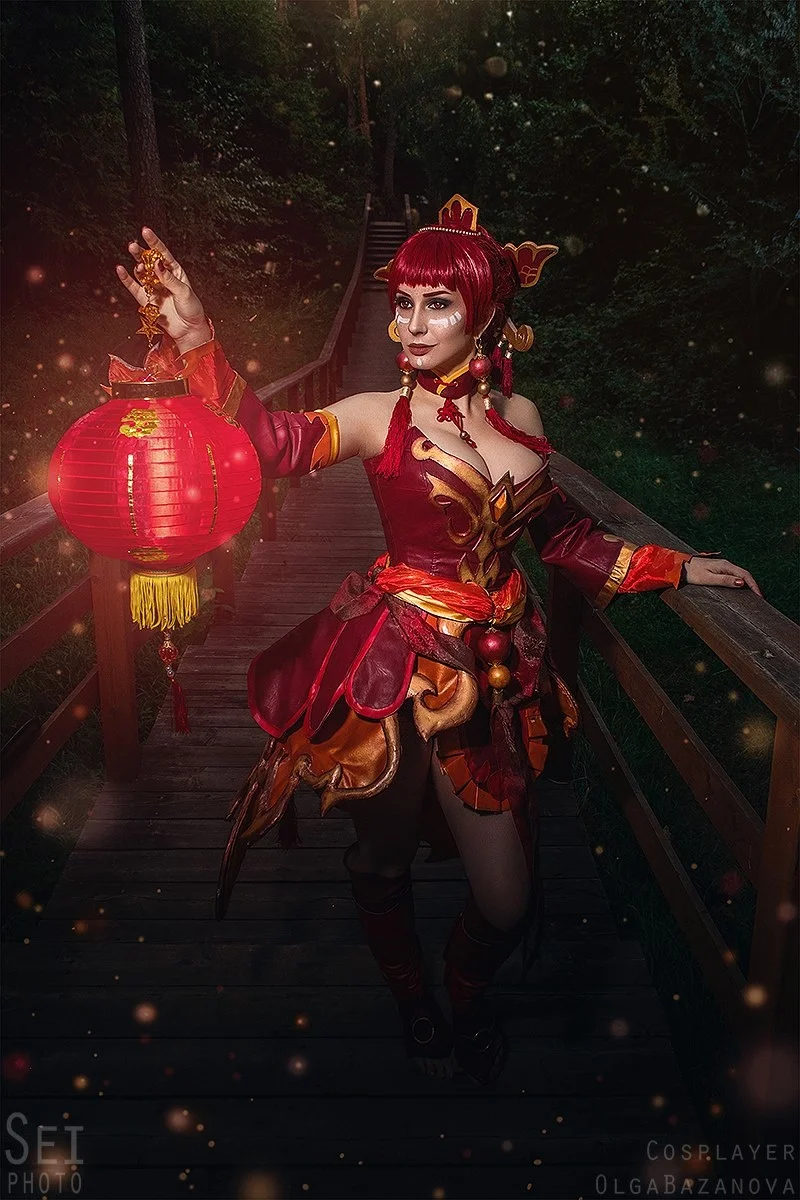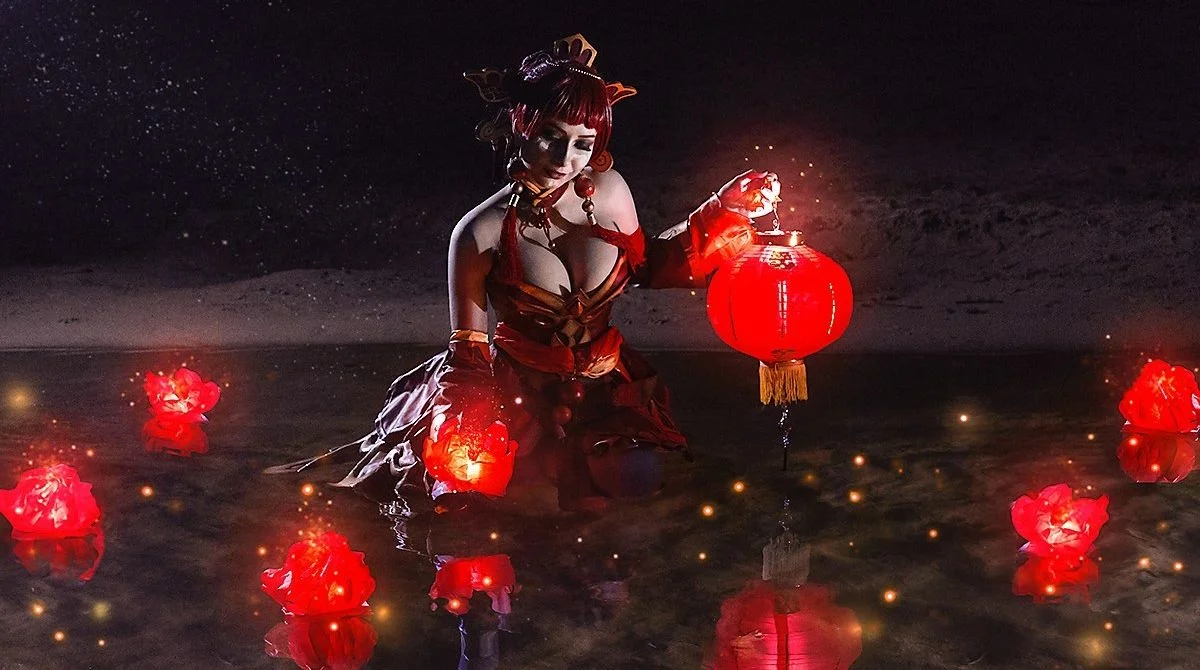 Photos above are from Sei Shin, two photos below are from Timofey Khanzhin and from the Student League.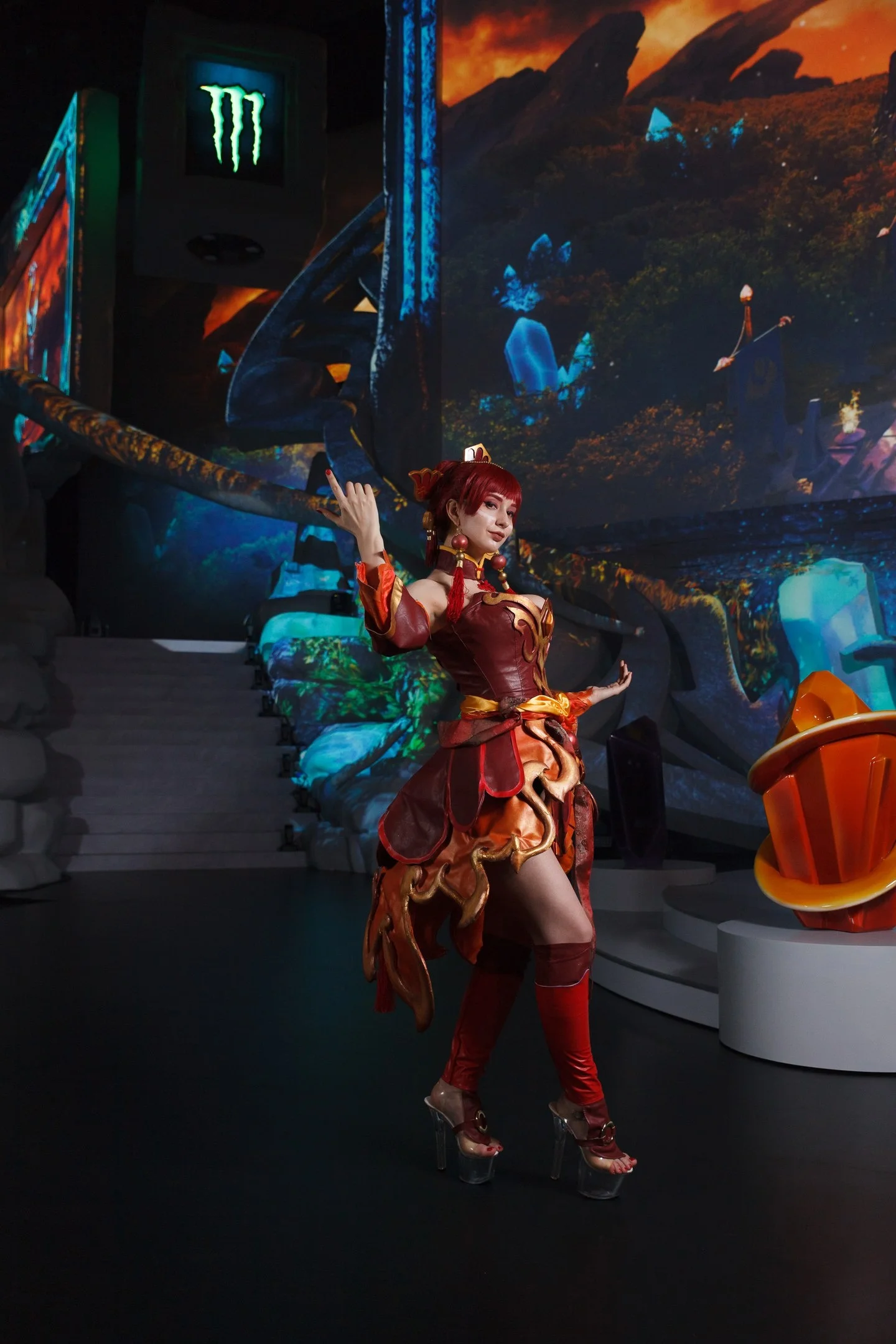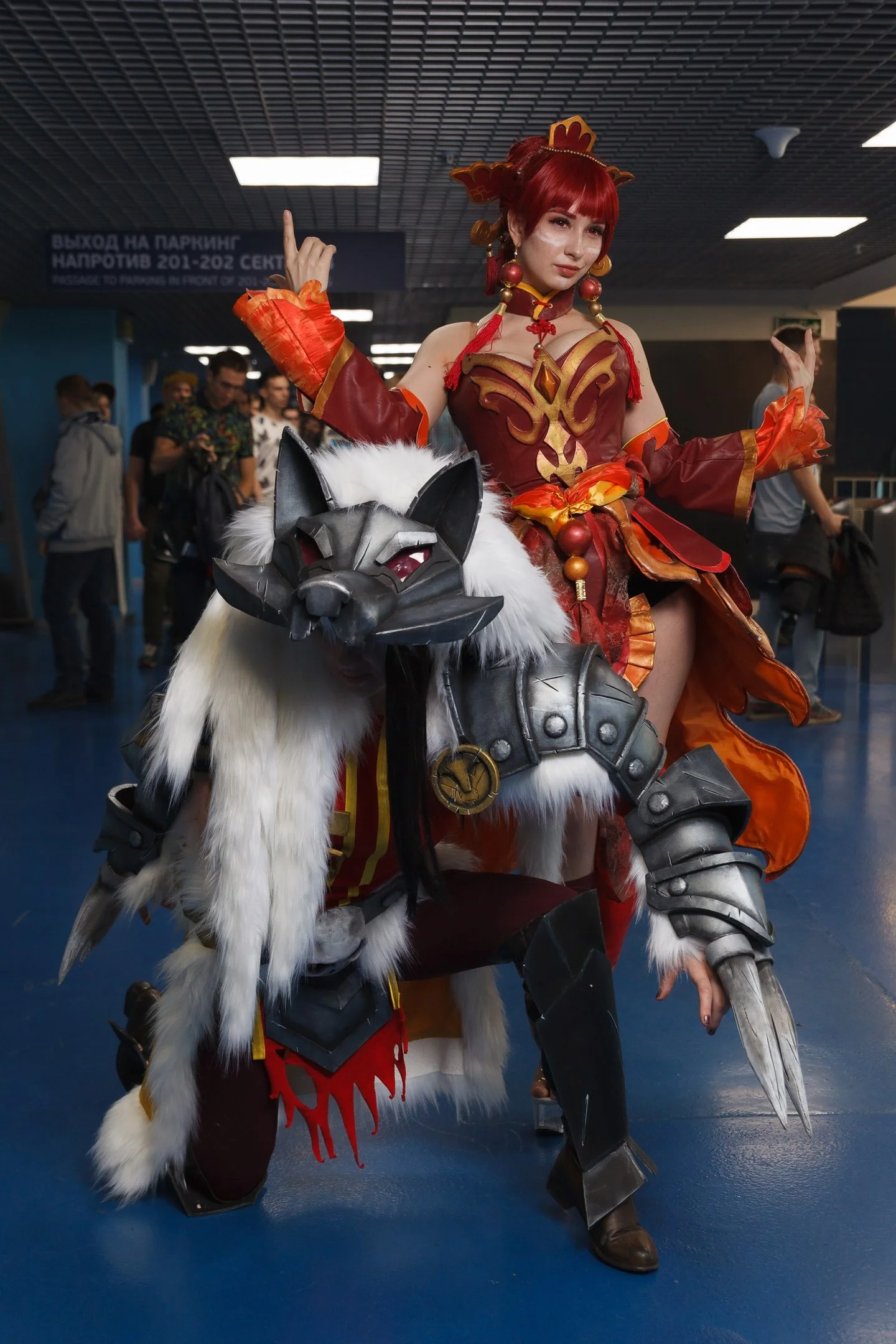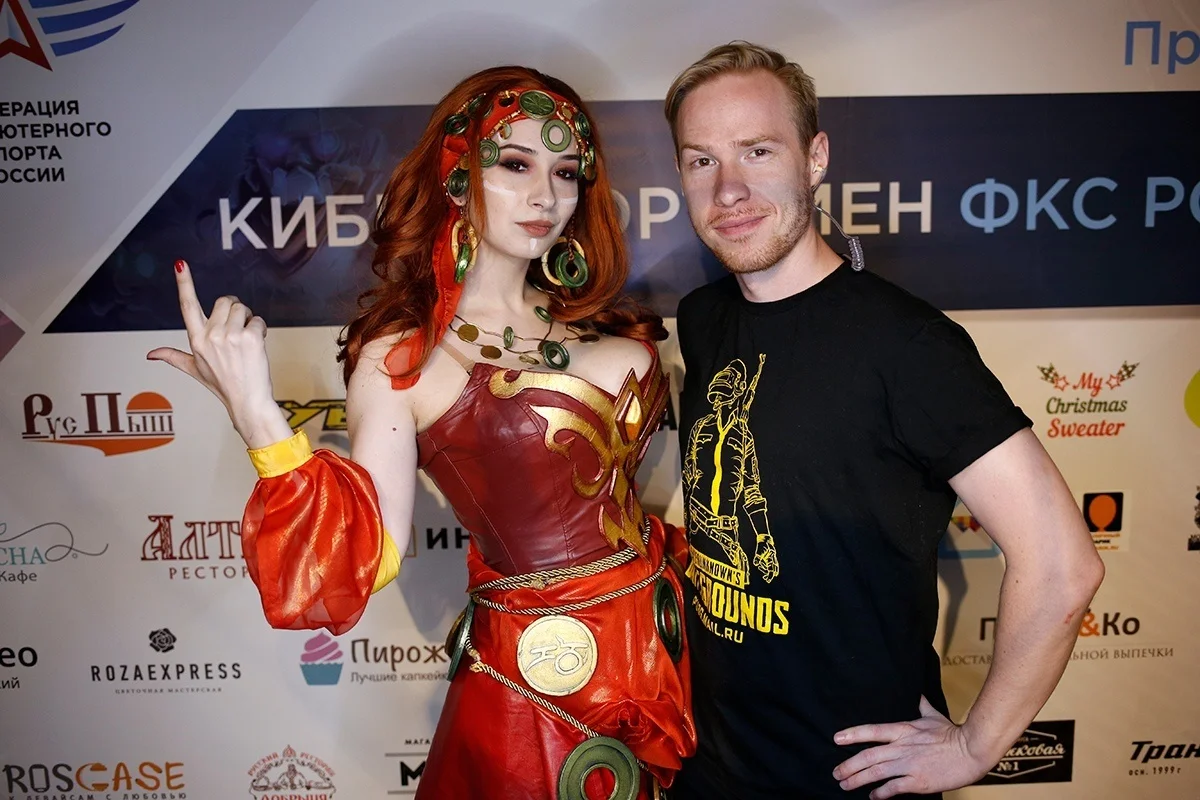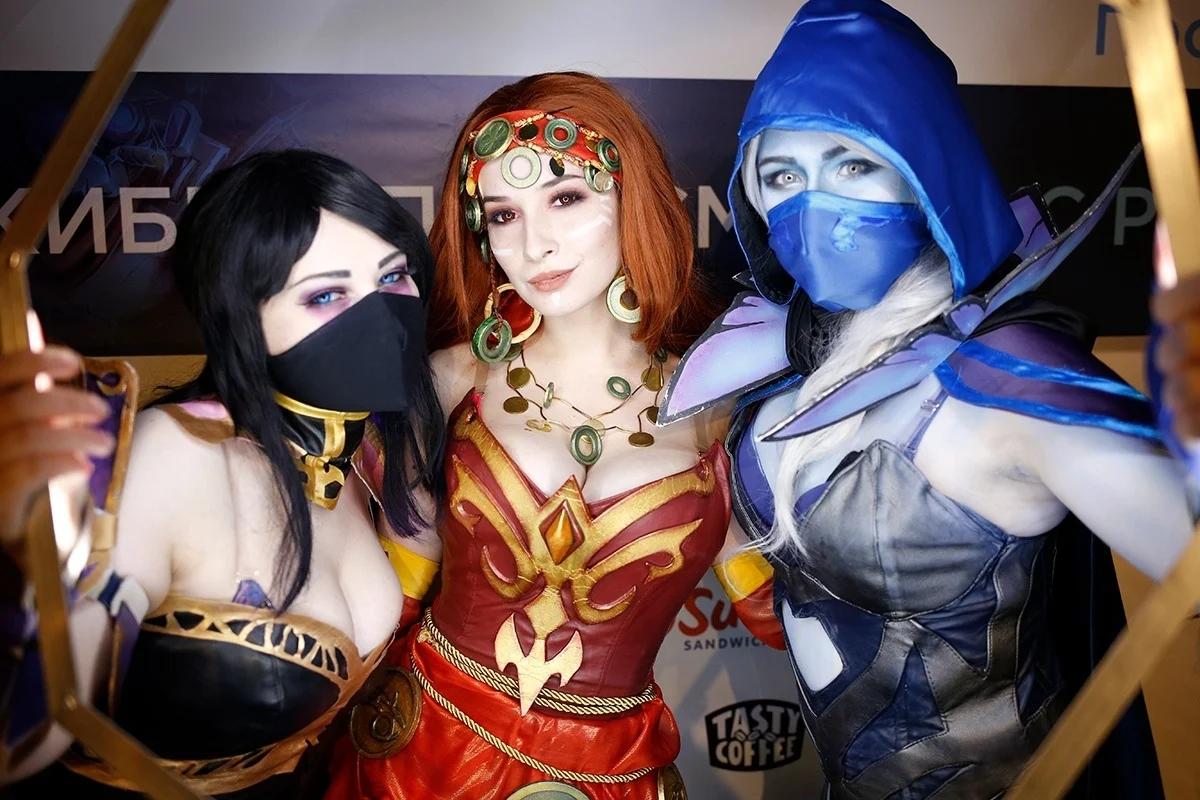 Speaking of Lina, of course, it is worth mentioning her own sister Rylai, better known as Crystal Maiden. Daria Kravets plays the role of Rilai, and Ekaterina Korbut is her company as Lina.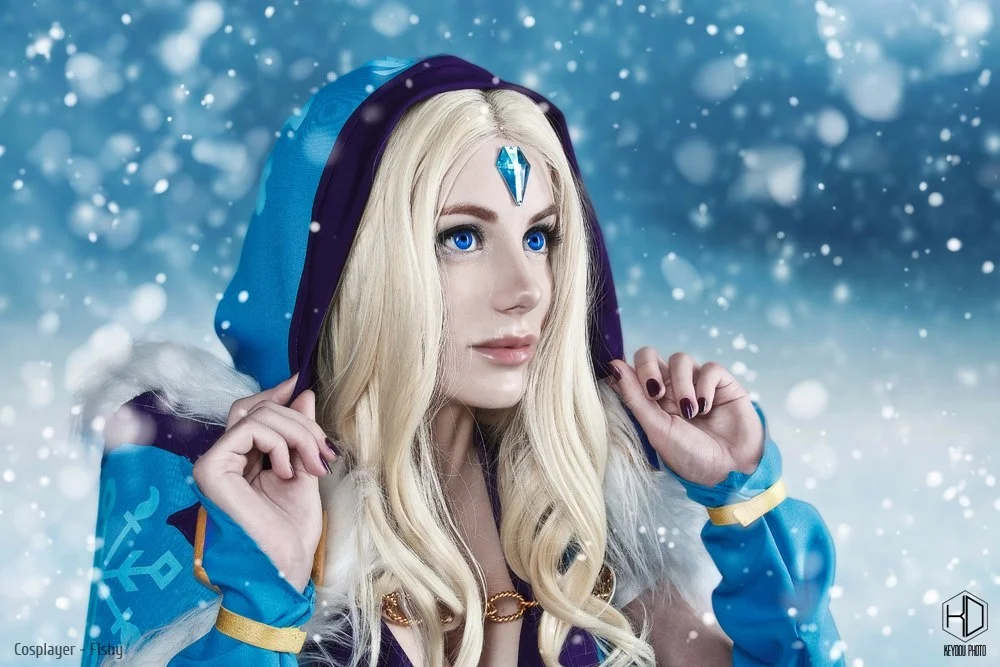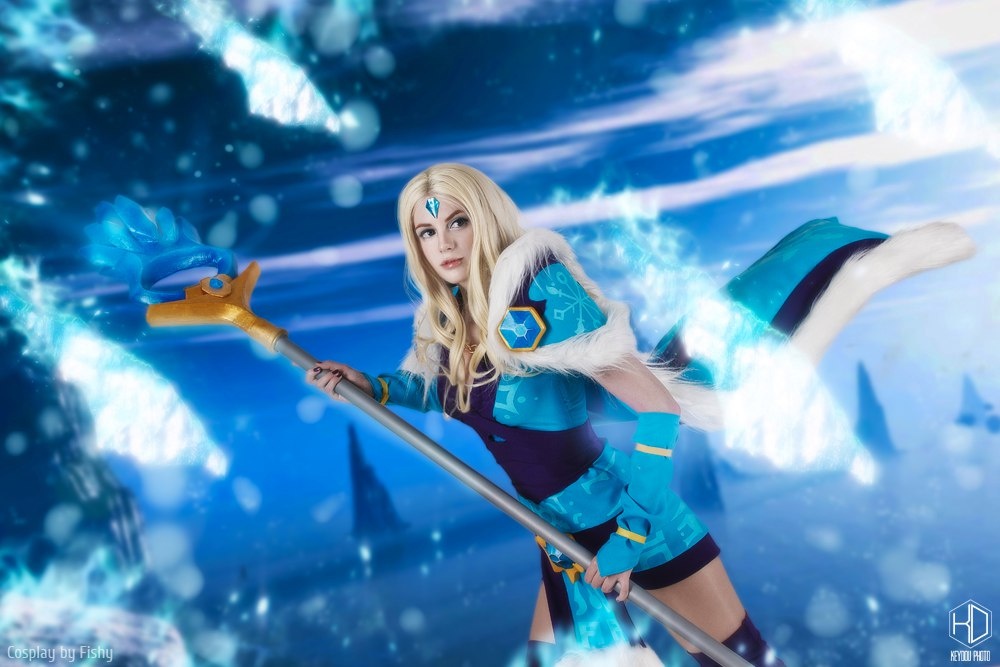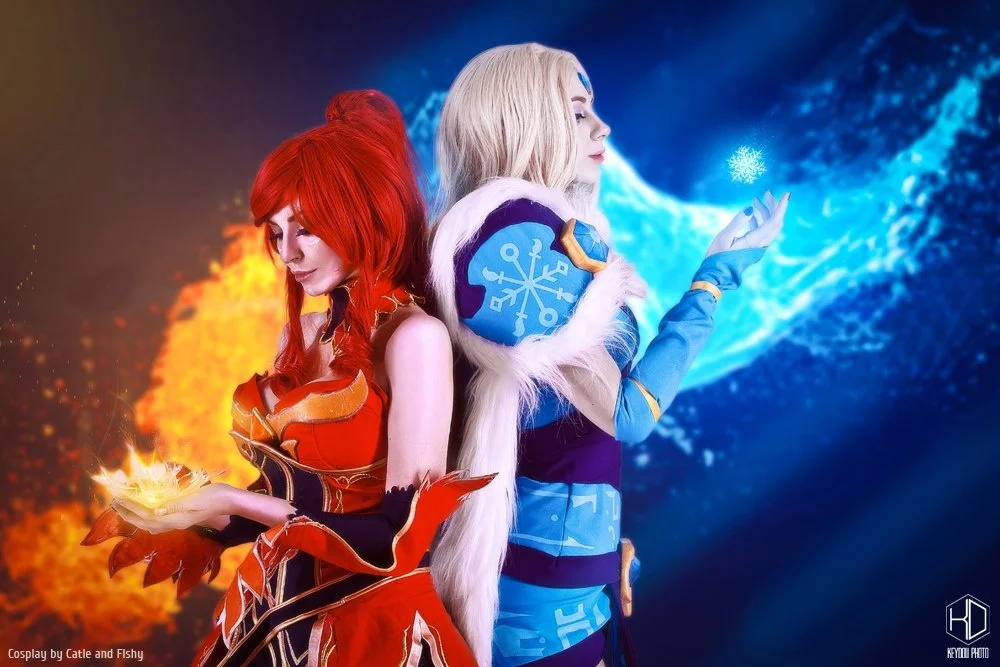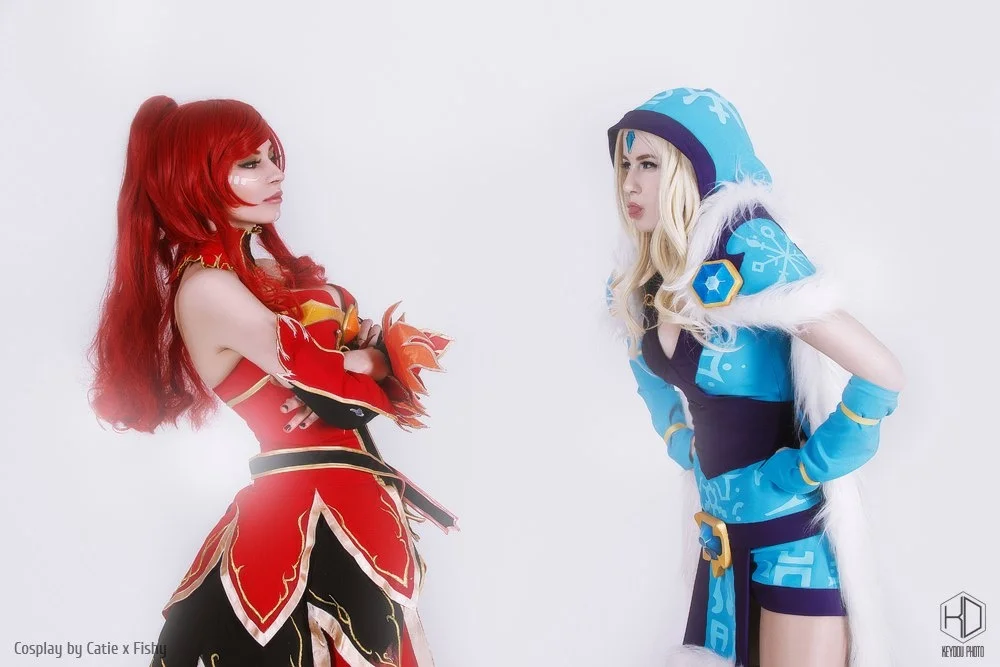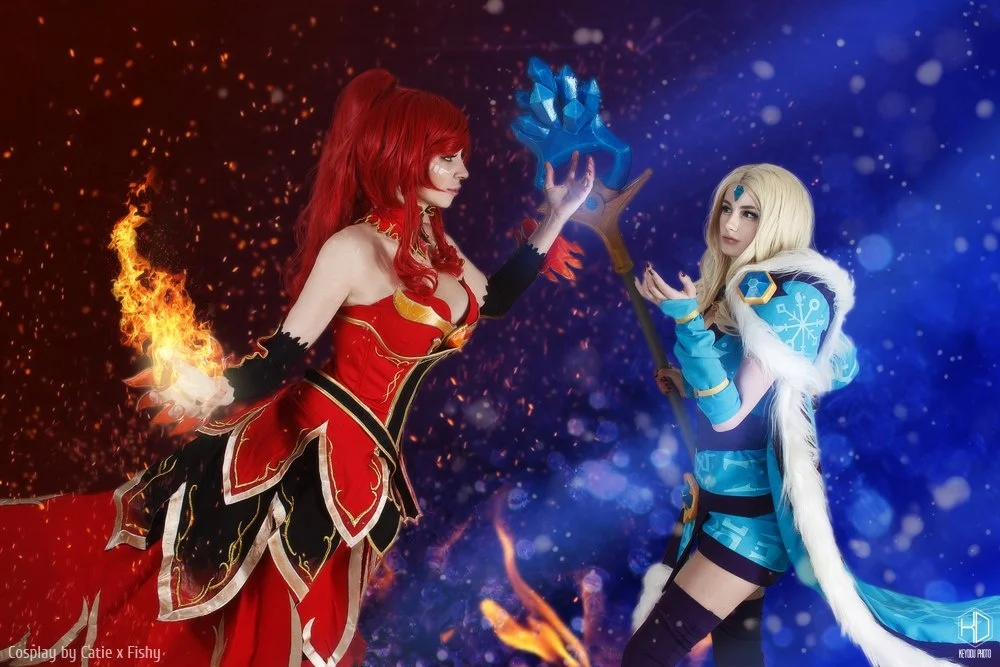 Another iconic pair of Dota 2 heroes. Two archers — Liralei, known as Windranger, and Traxes aka Drow Ranger. What do you think, how can a meeting in the forest of such dangerous warriors end? Iris Fedorova and Maria Pechorina offered their version of the development of events.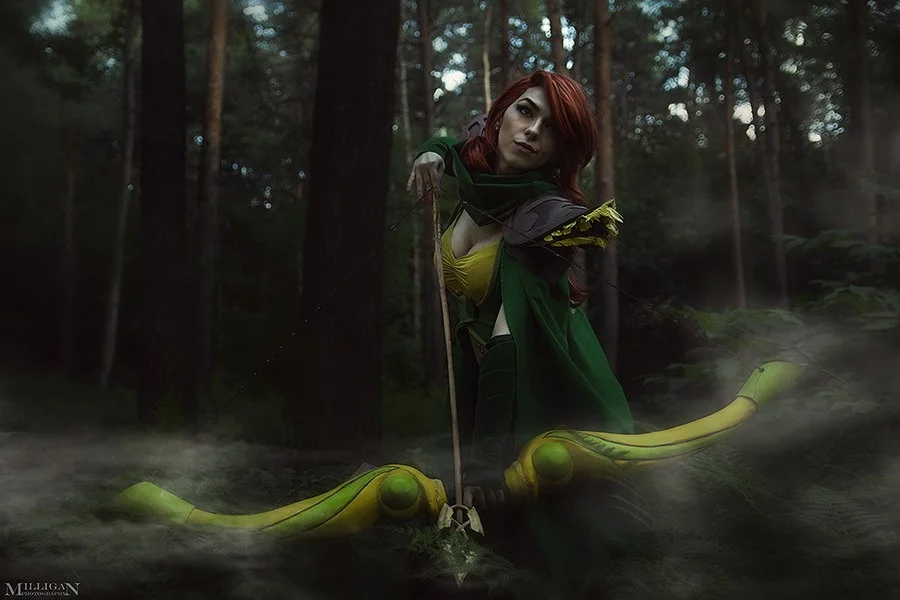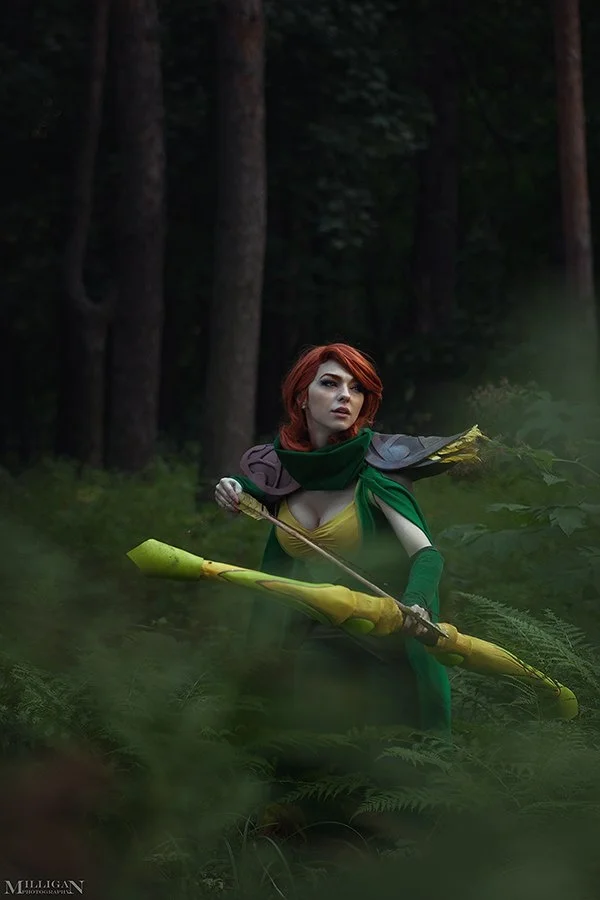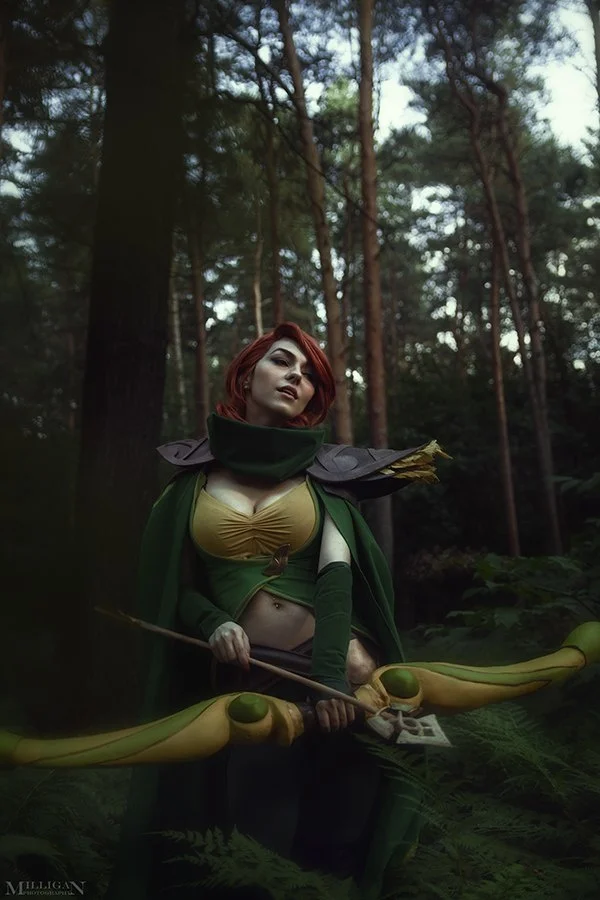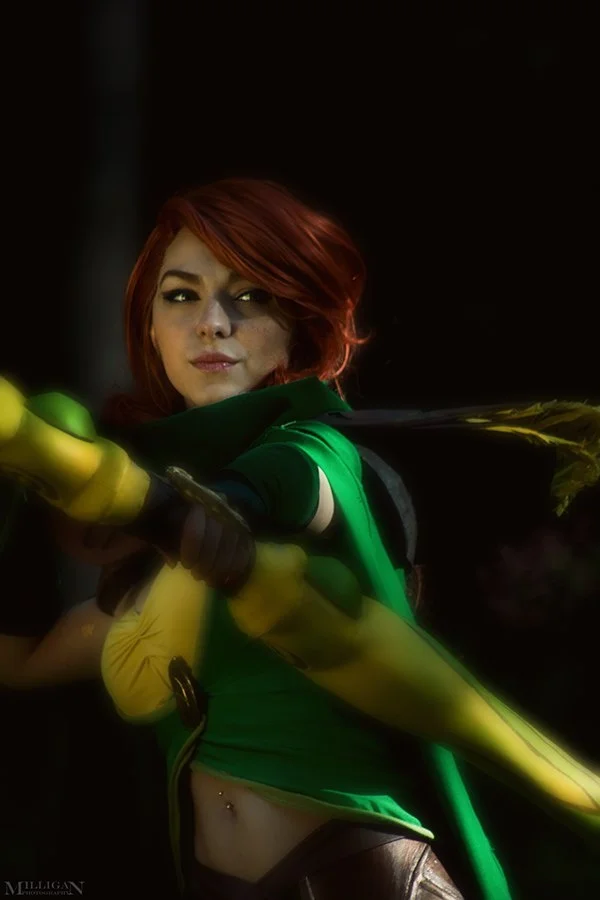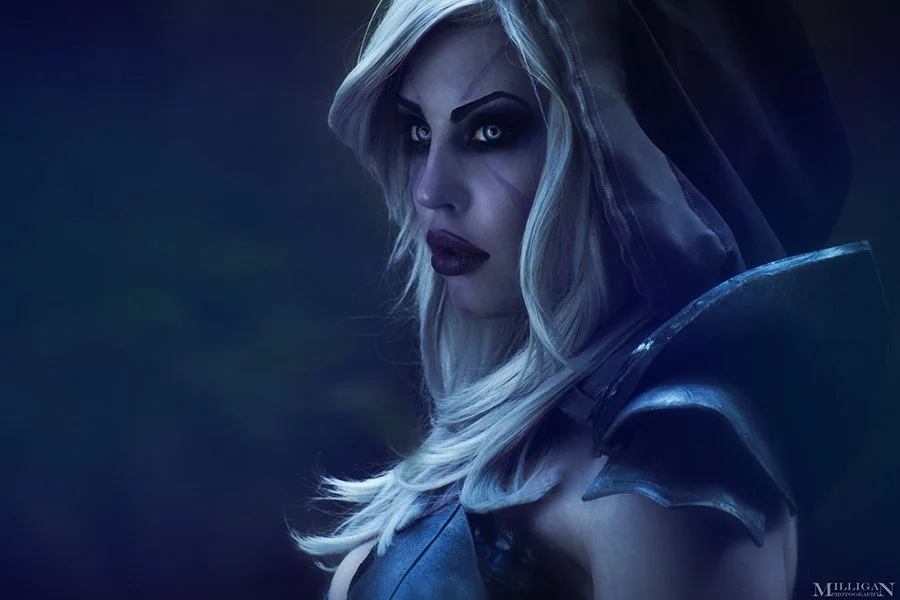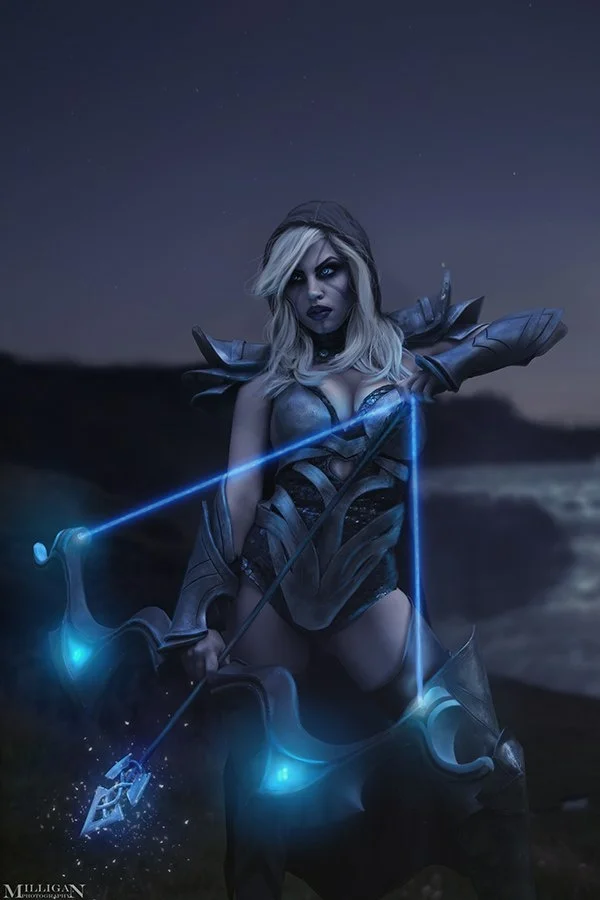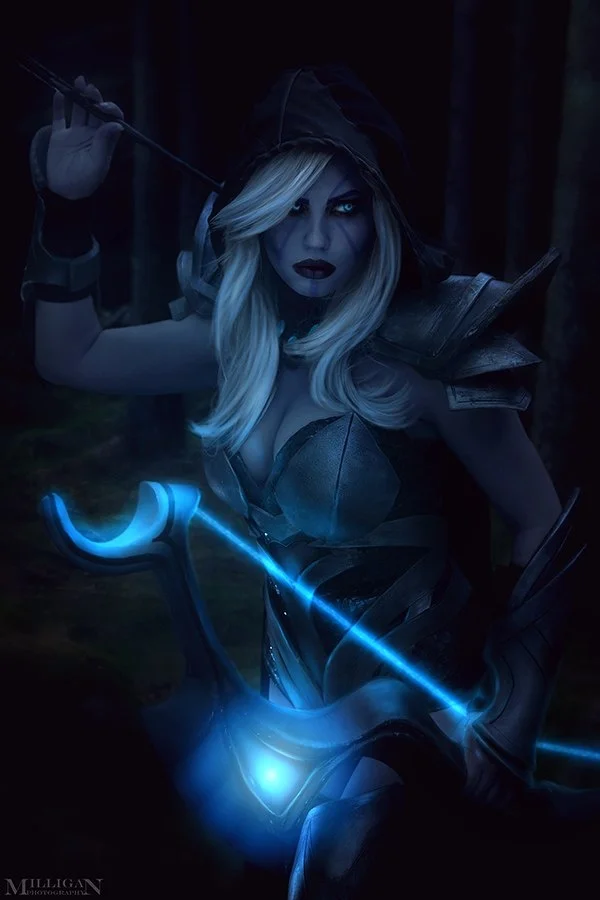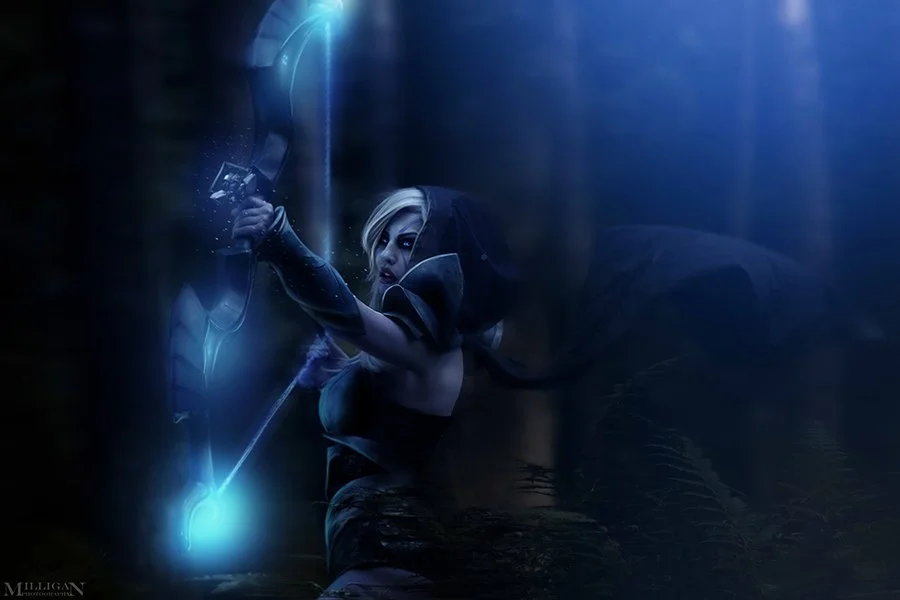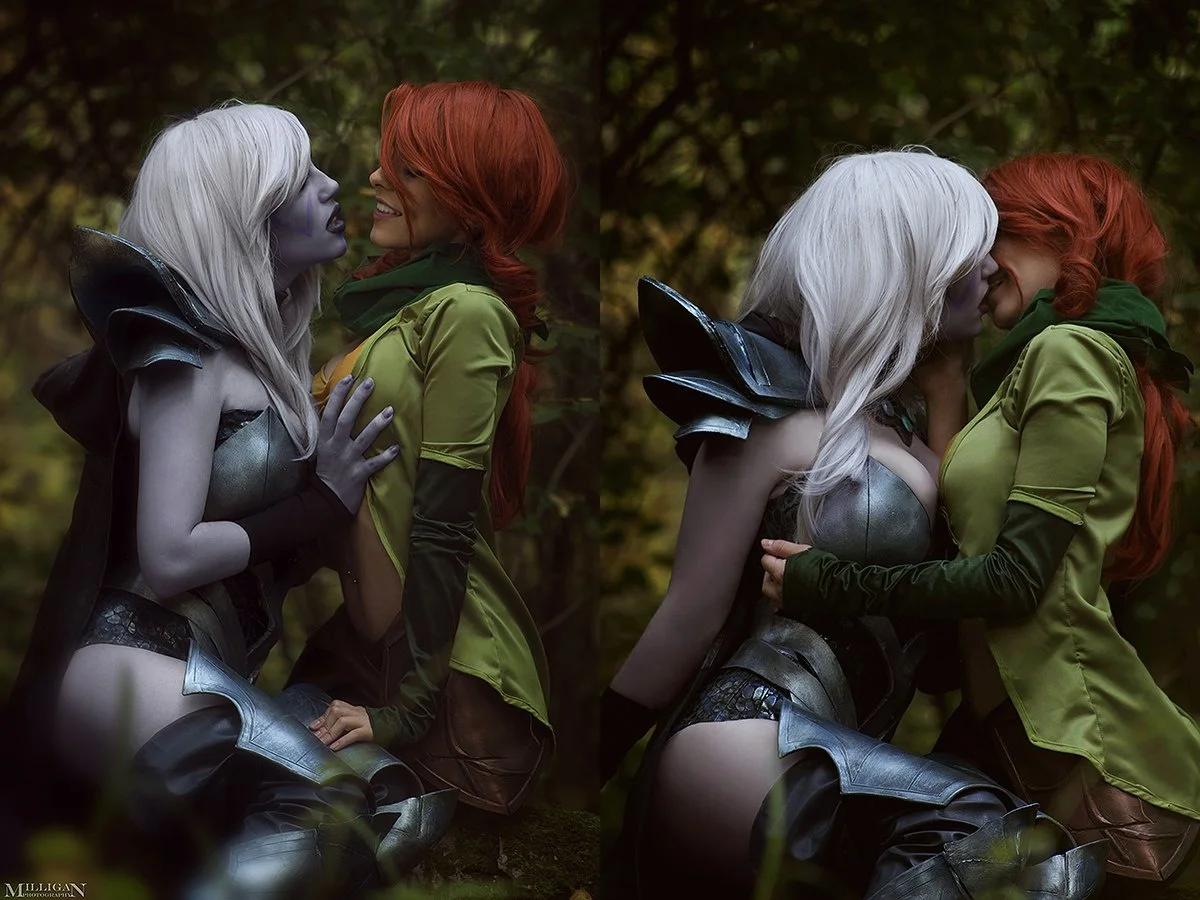 Another spectacular look by Dasha Lisova, but fundamentally different in presentation and character: the Vengeful Spirit skyraska. It should be noted that Dasha is a very big fan of Dota 2 (as, indeed, many other participants in the selection), and in her group you can find images of other heroes.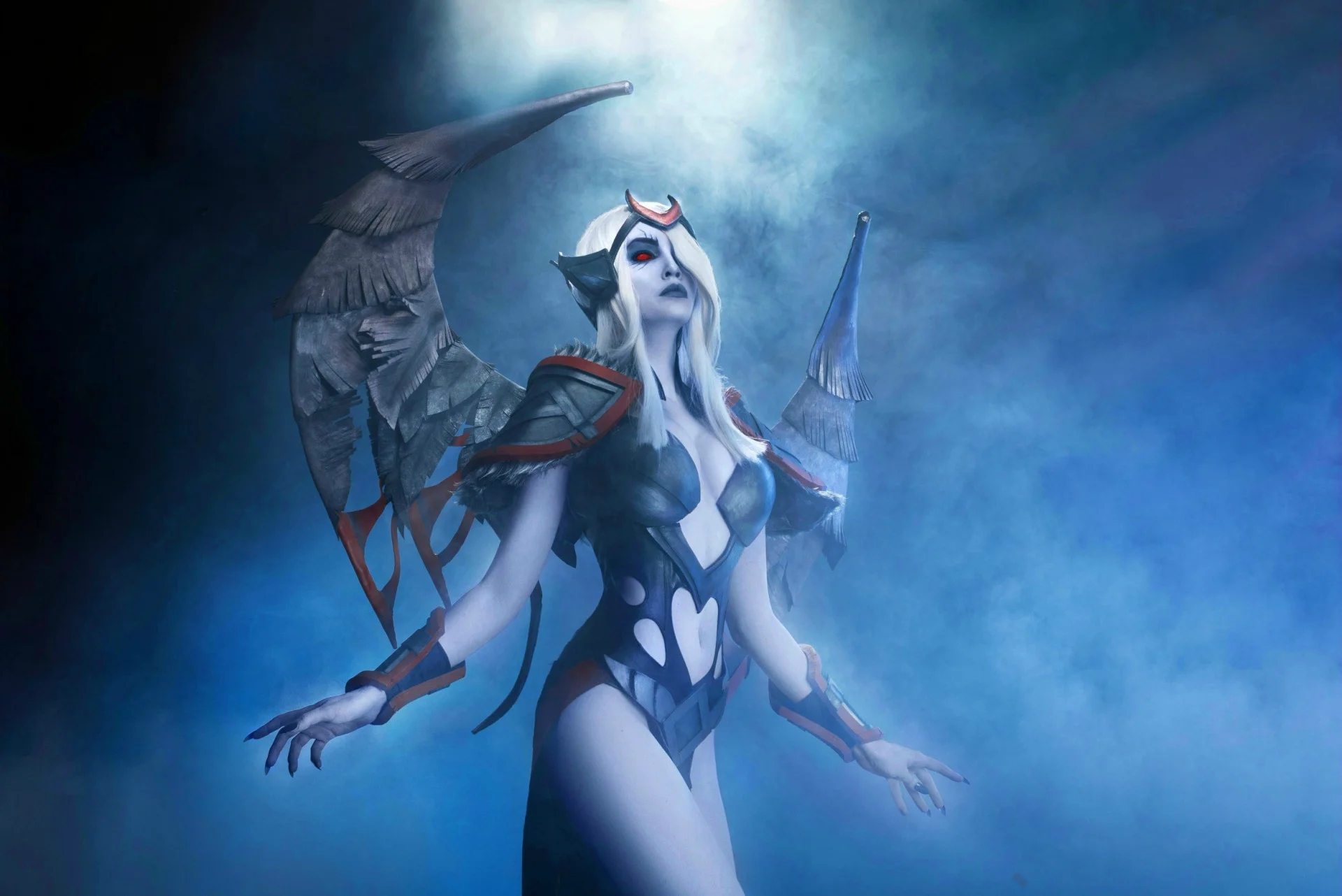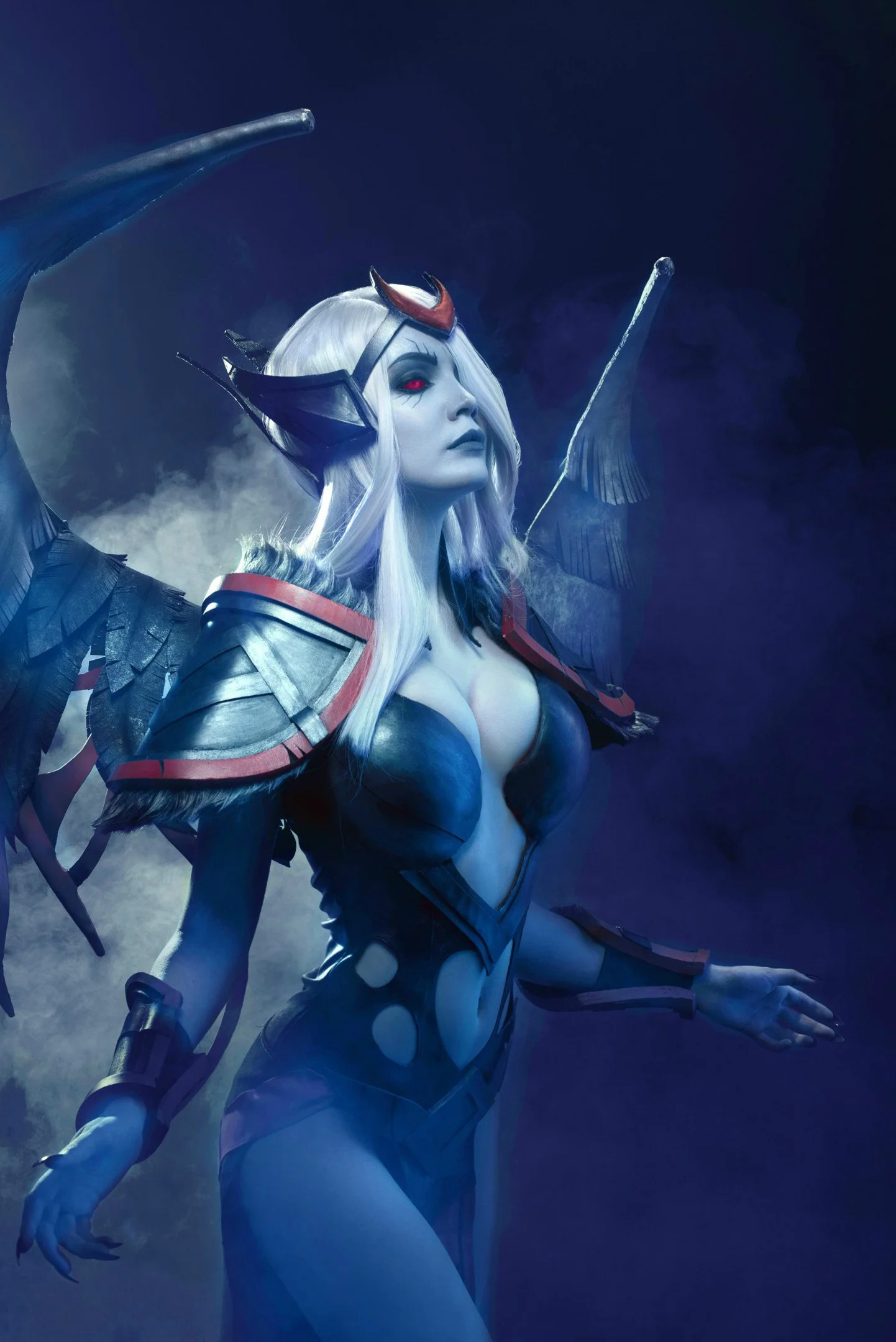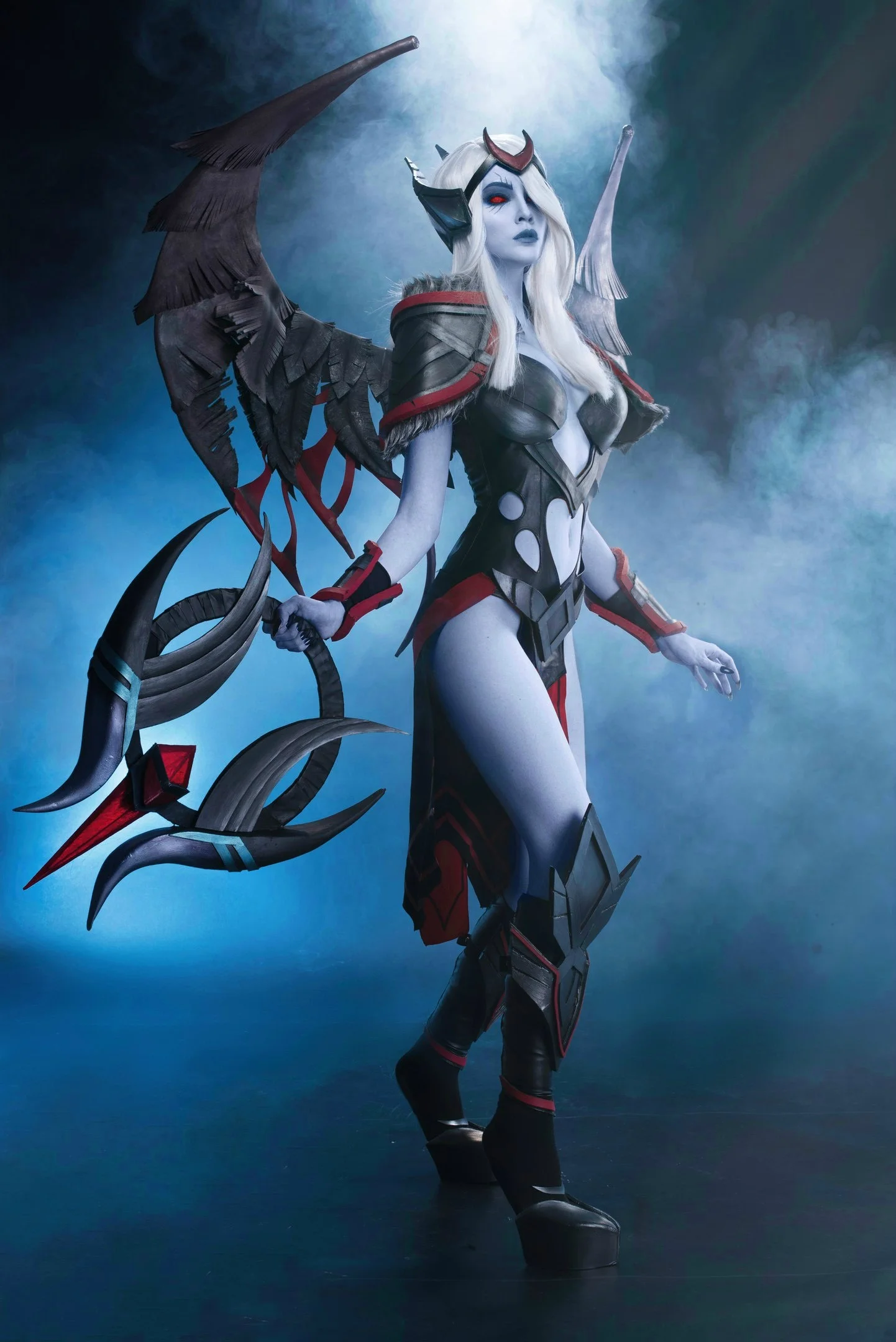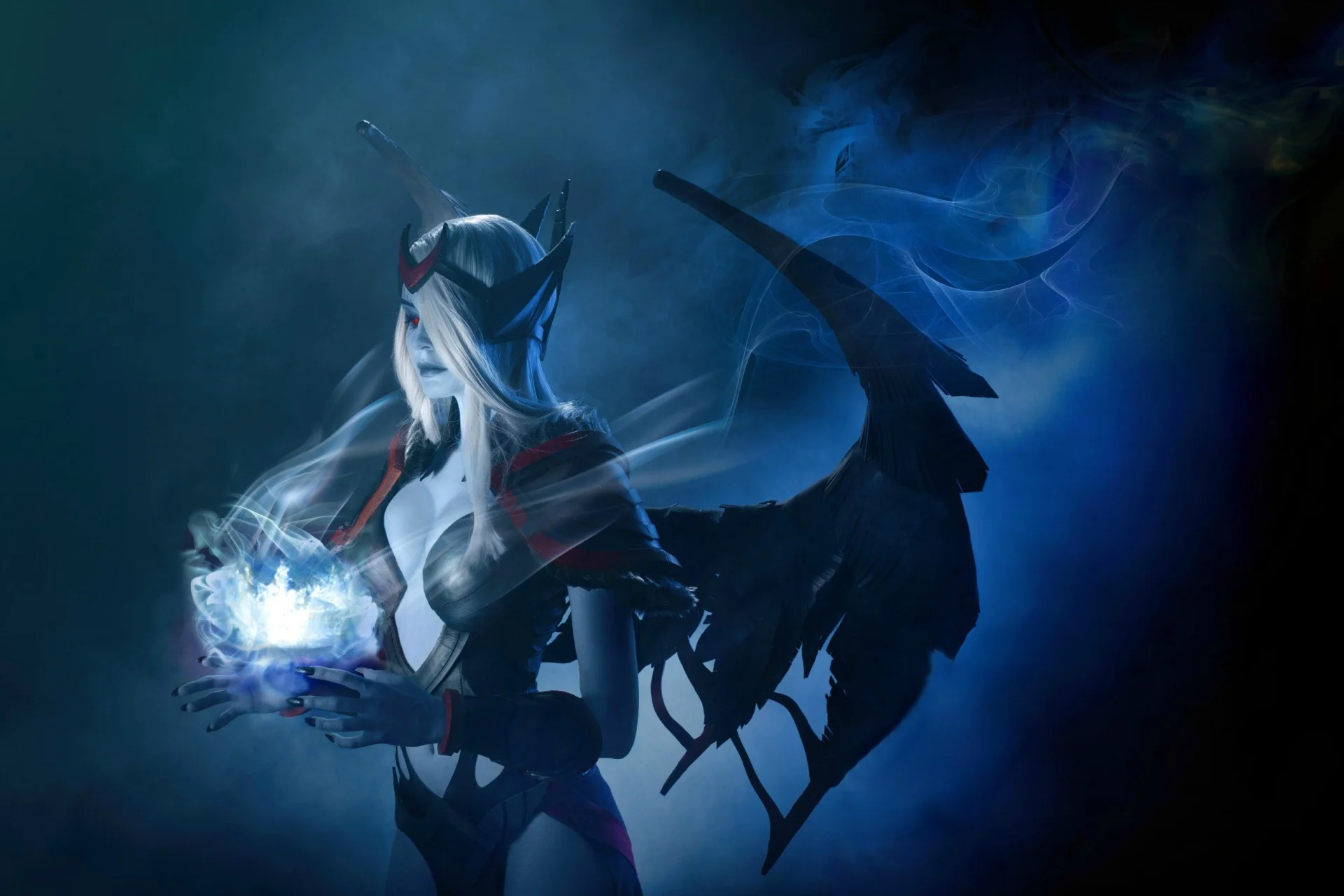 Let's end with one of the best photosets of the mysterious Lanaya, who we also know as Templar Assassin. Cosplayer: Roksolana Riedel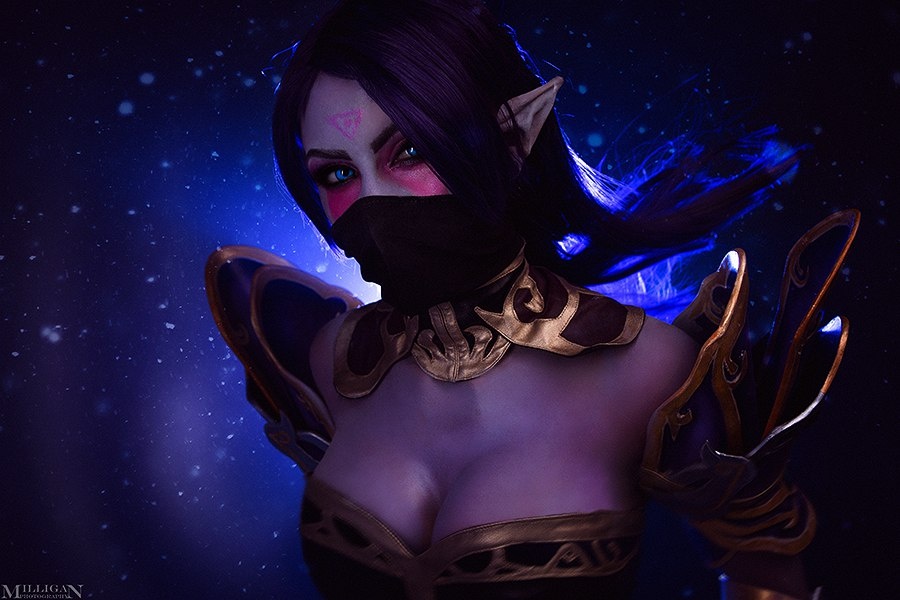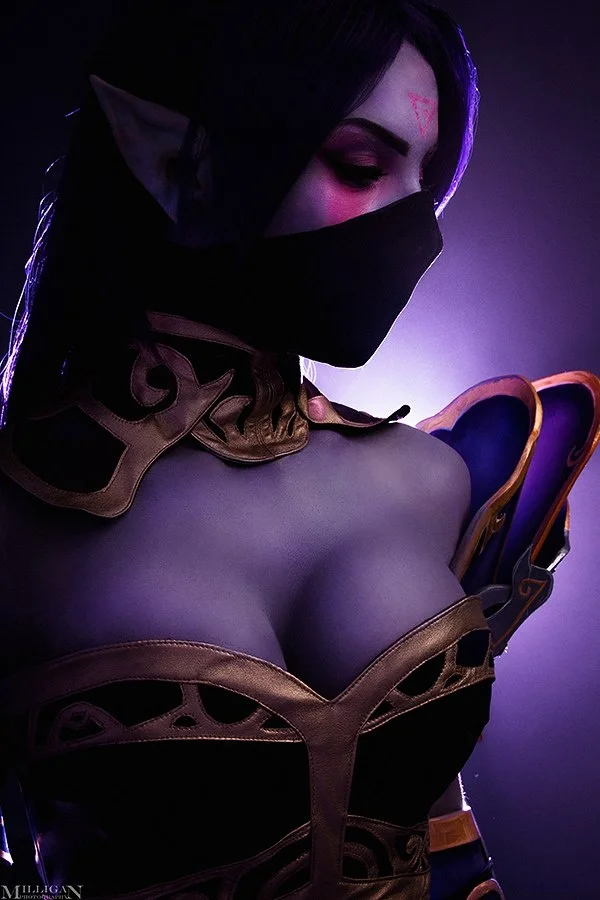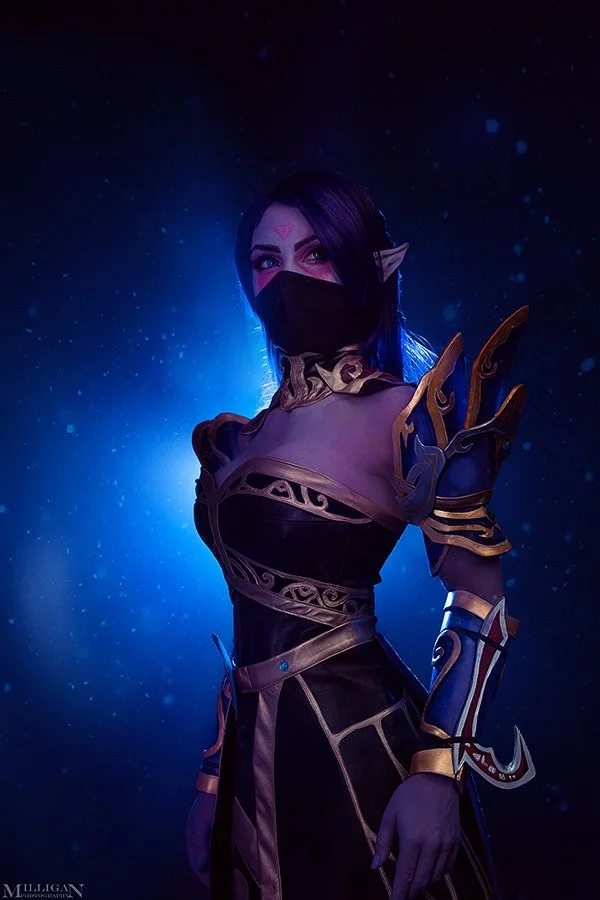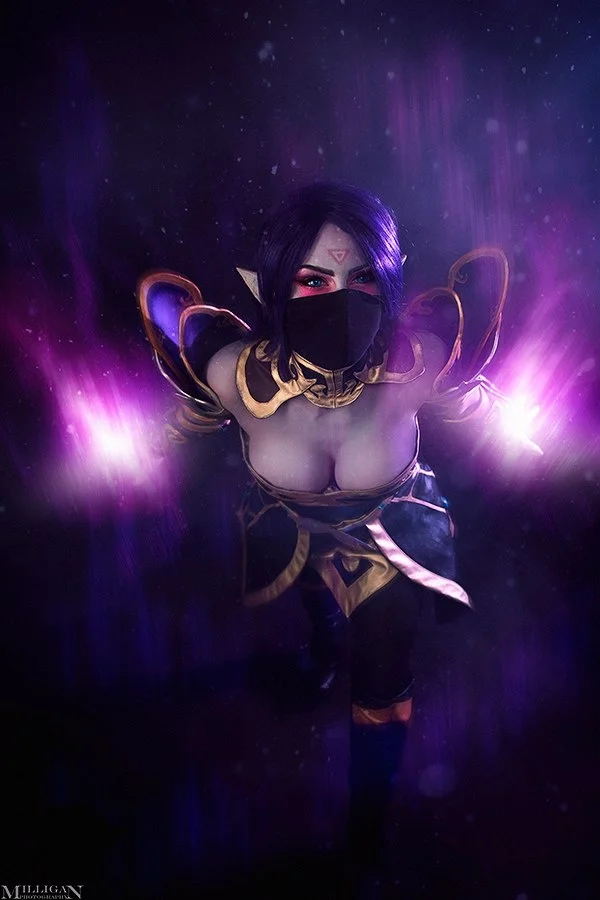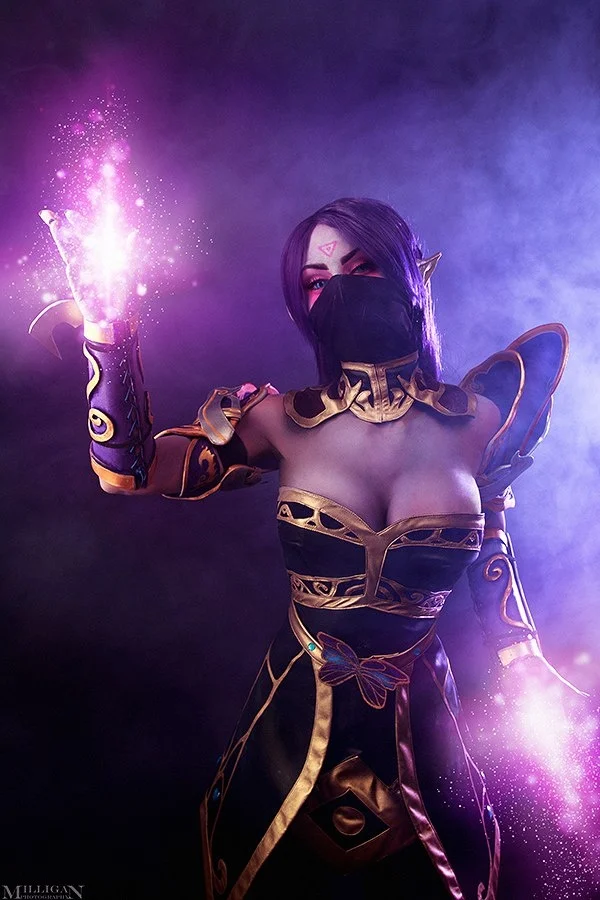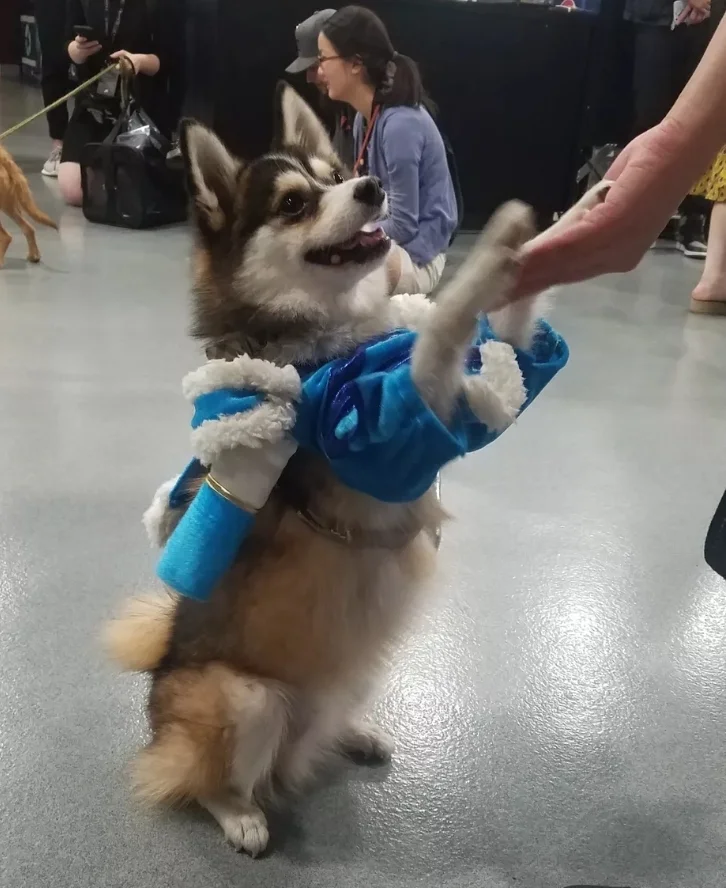 Dasha Lisova — Lina, Dota 2
Let's start today with definitely the hottest photoset of this September — photos of Lina from Dasha Lisova. If the look of a sorceress seems unusual to you, it's no accident: here Lina appears not in her basic attire, but in the author's alternative Sun Blessed set. By the way, according to the decision of the photographer, Anya Osintseva, real fire was used during the shooting.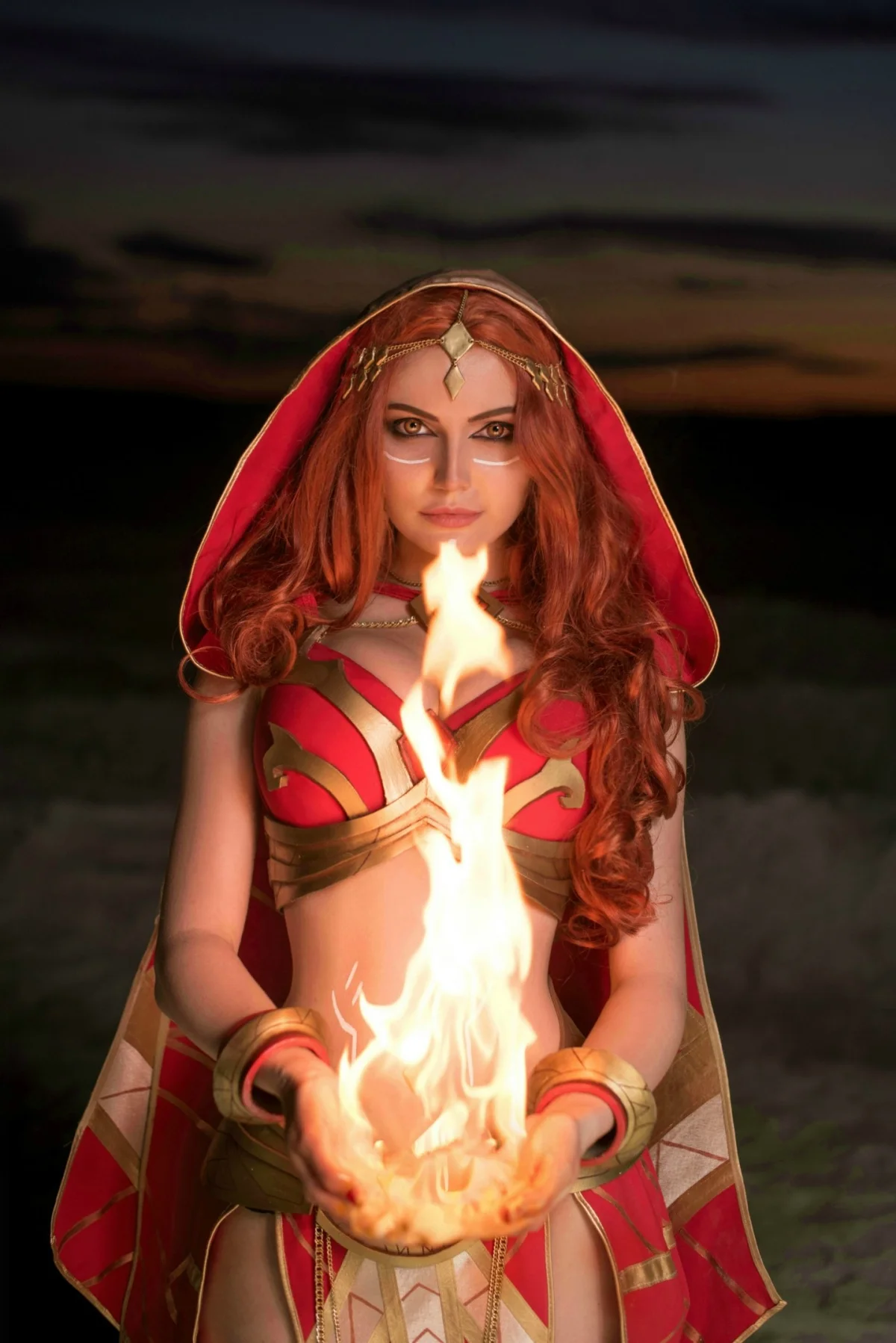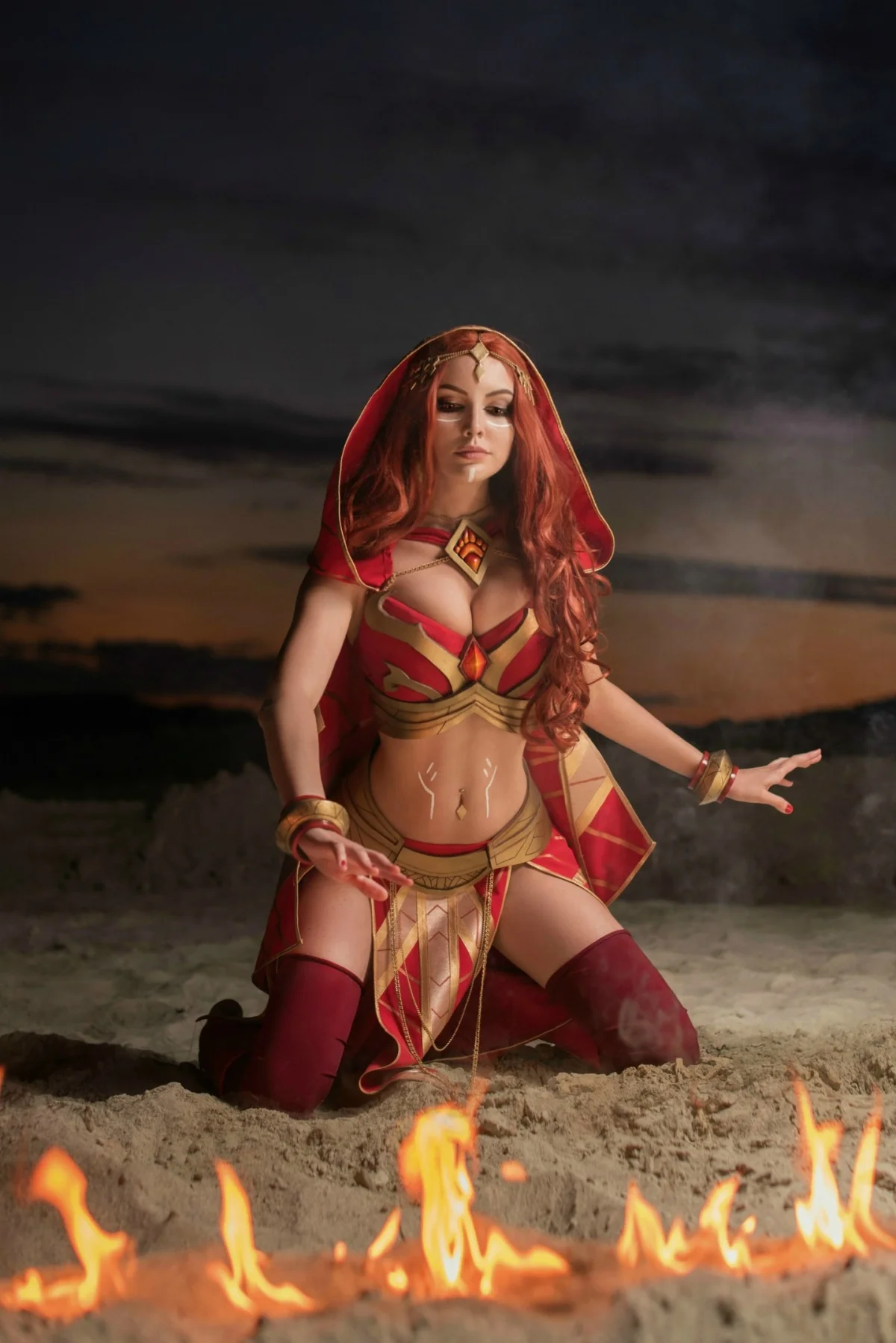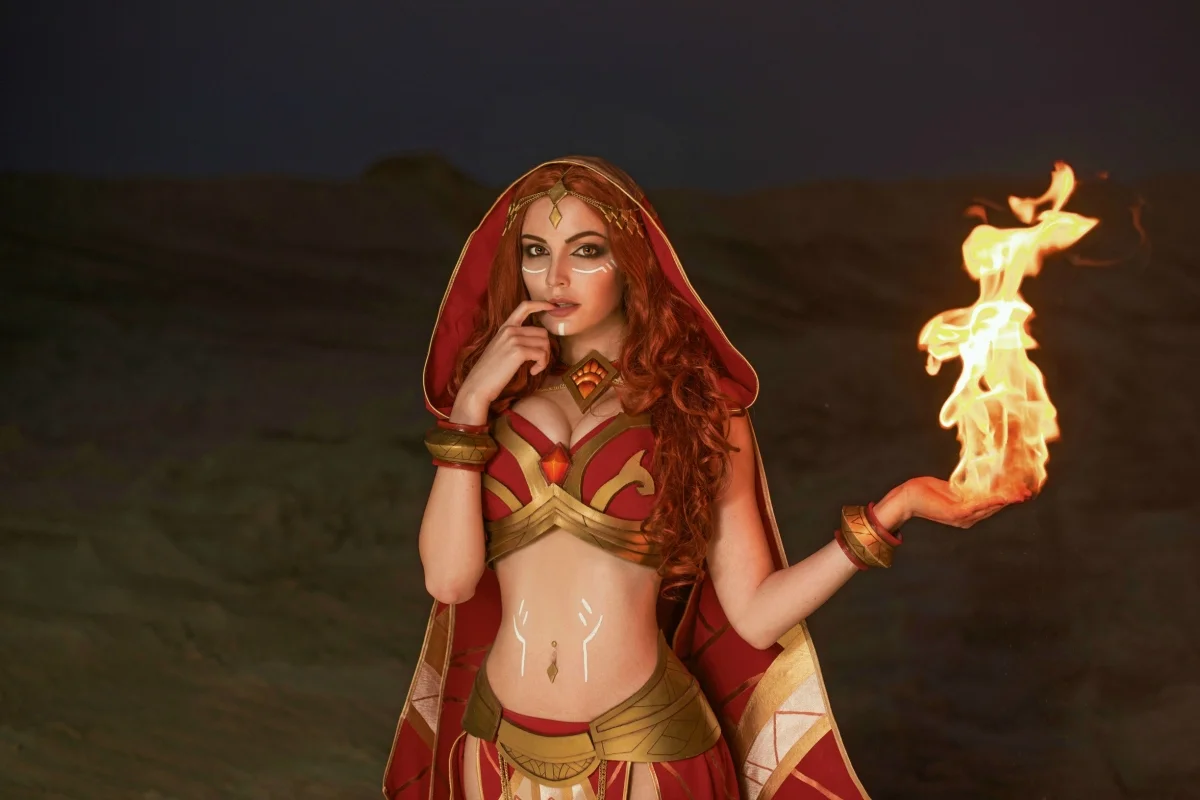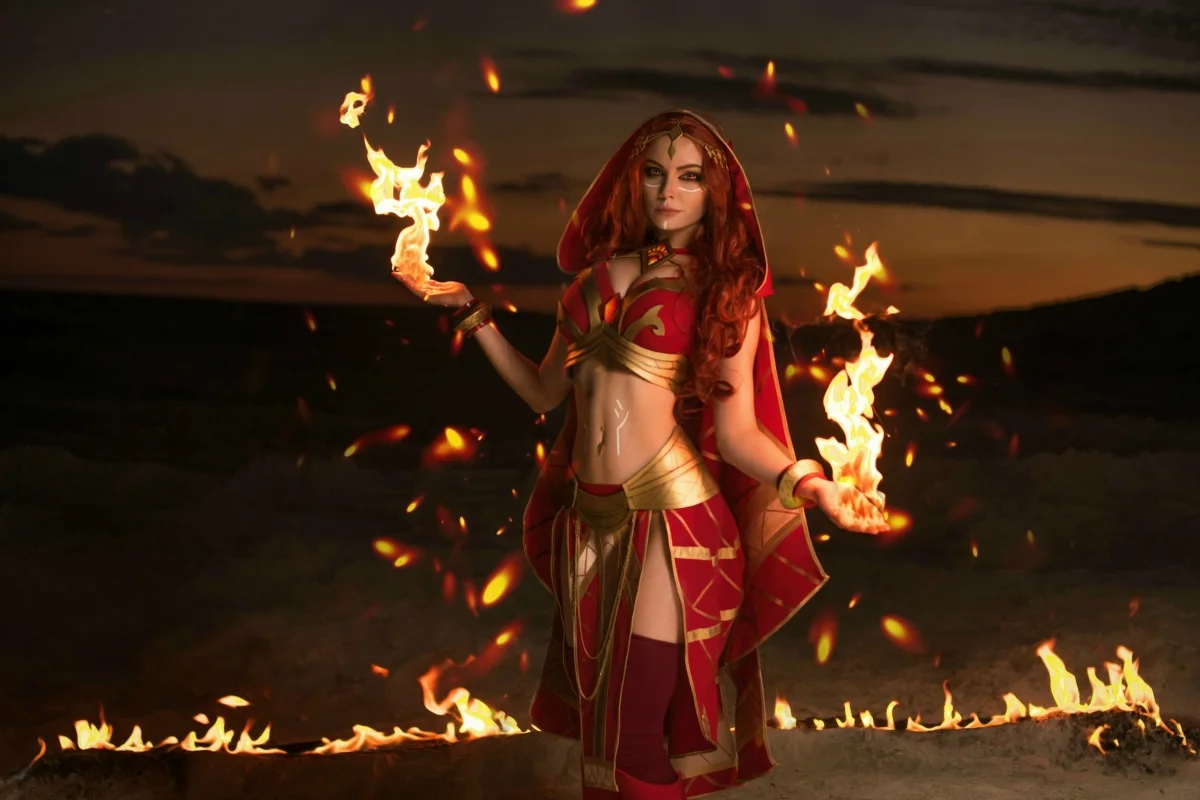 Natasha Kochetkova — Tyrande, World of Warcraft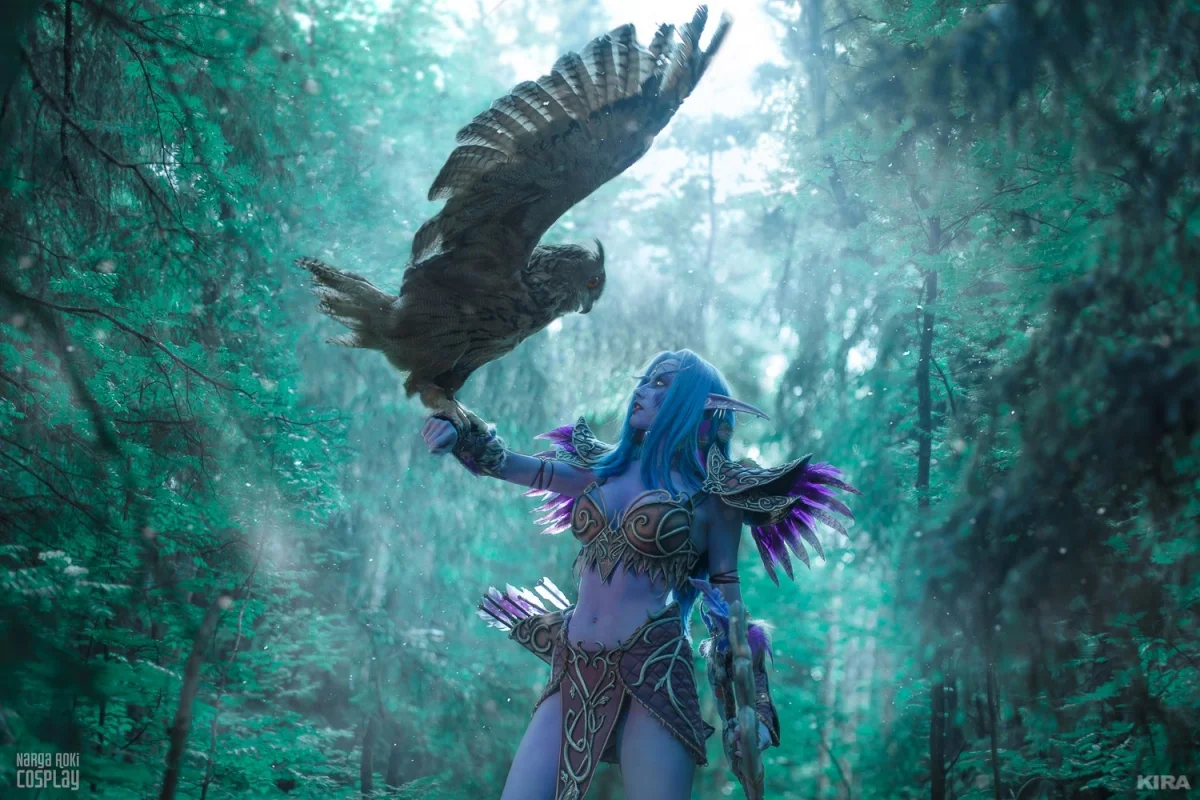 Natasha Kochetkova, also known as Narga, is rightfully considered one of the best Russian cosplayers. She is especially known for her images of heroes from the Warcraft universe, and even in our selection she most recently appeared with a new Jaina Lich cosplay and earlier with other photos of Tyrande.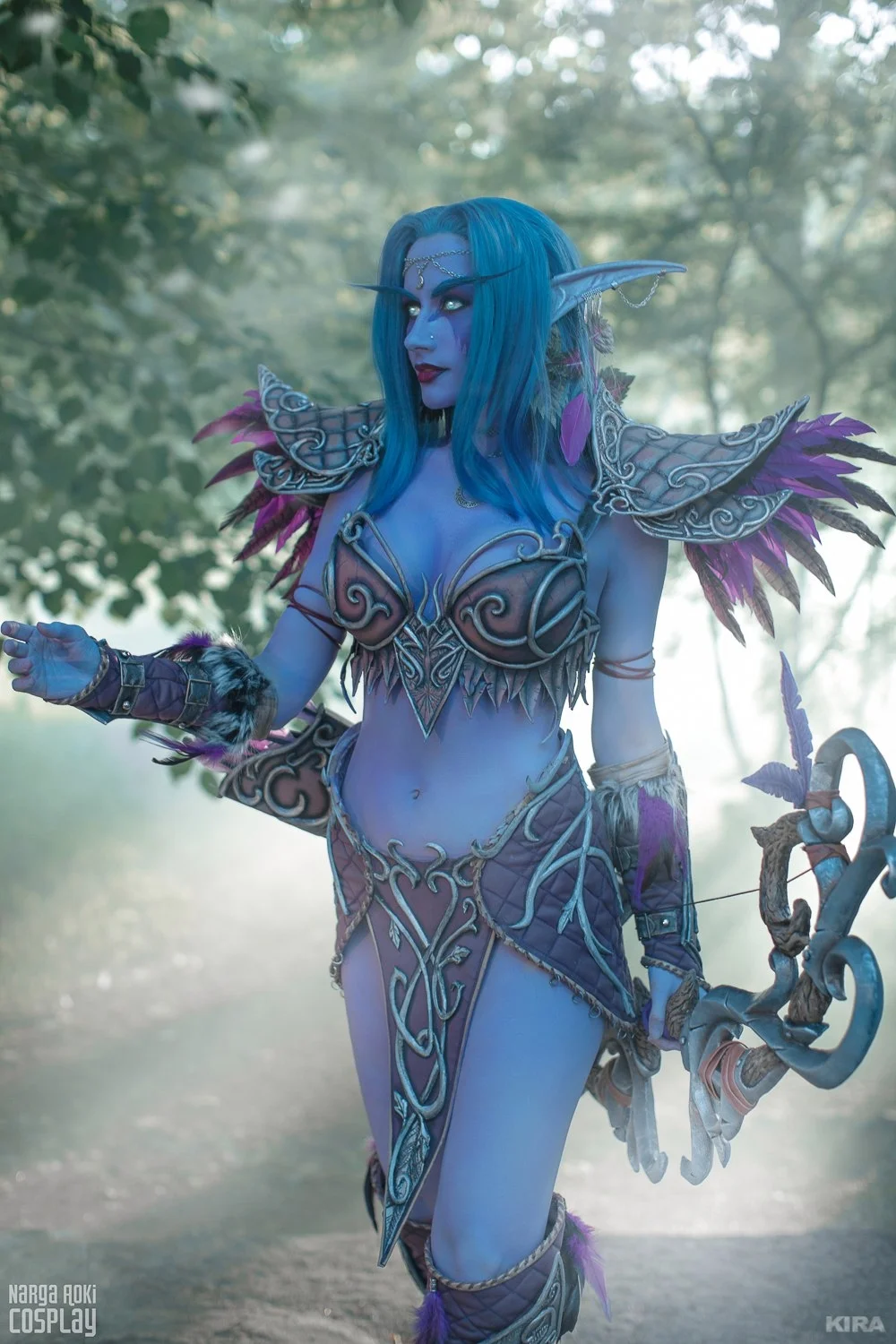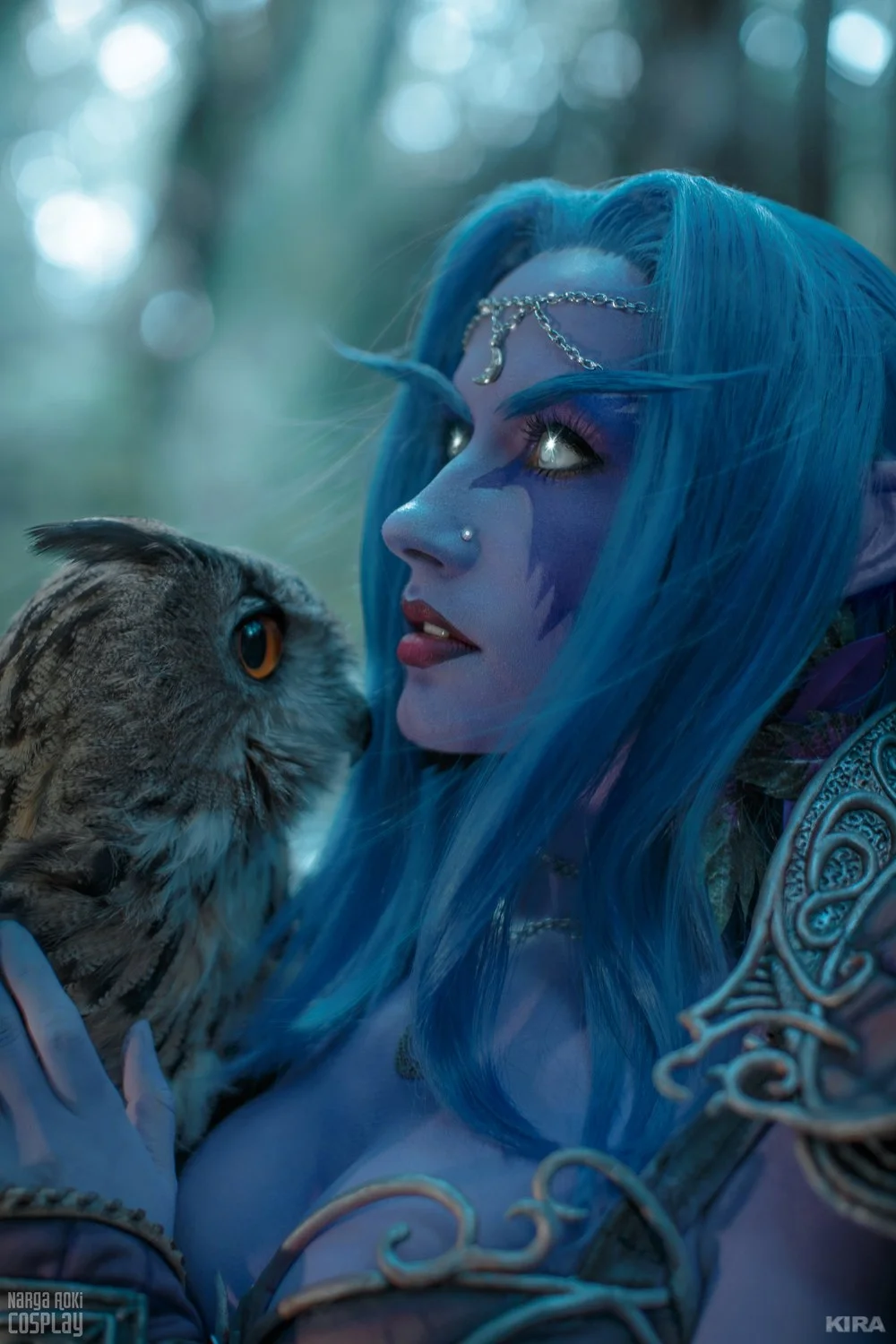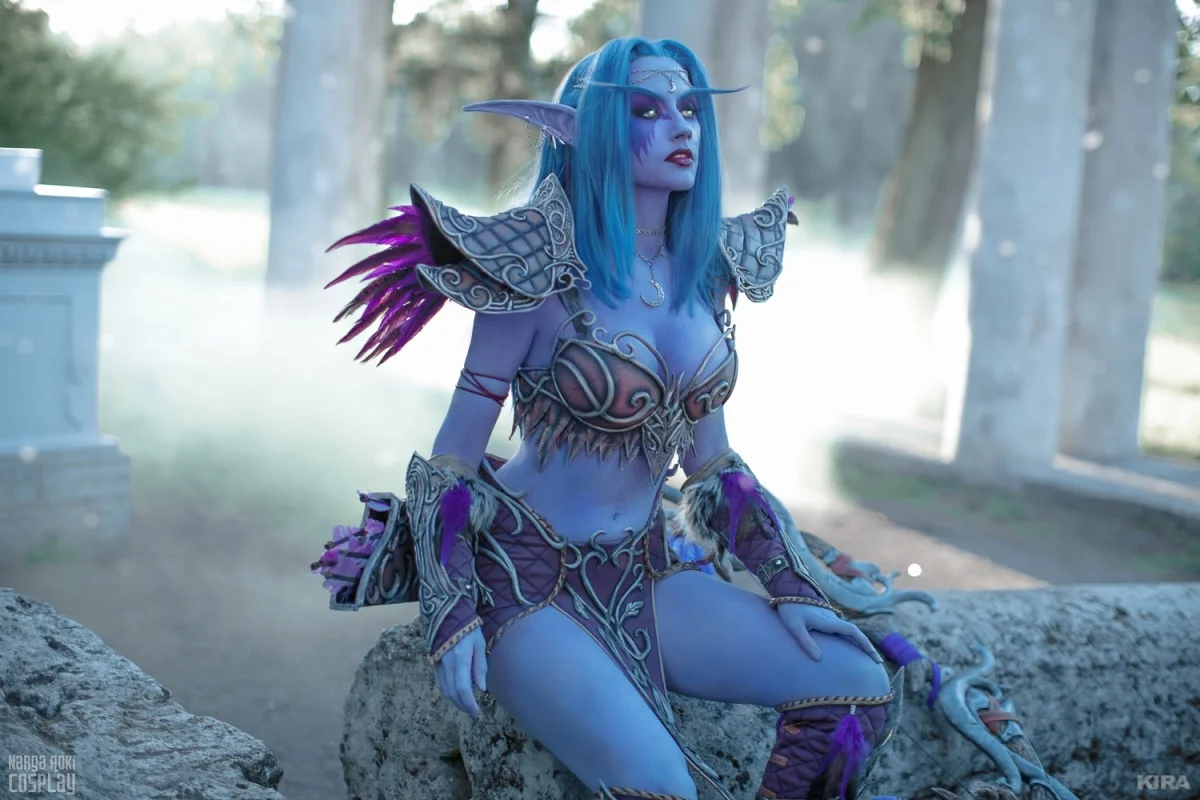 The entire photo set can be found on the cosplayer's page or in the group of photographer Kira Mitenkova.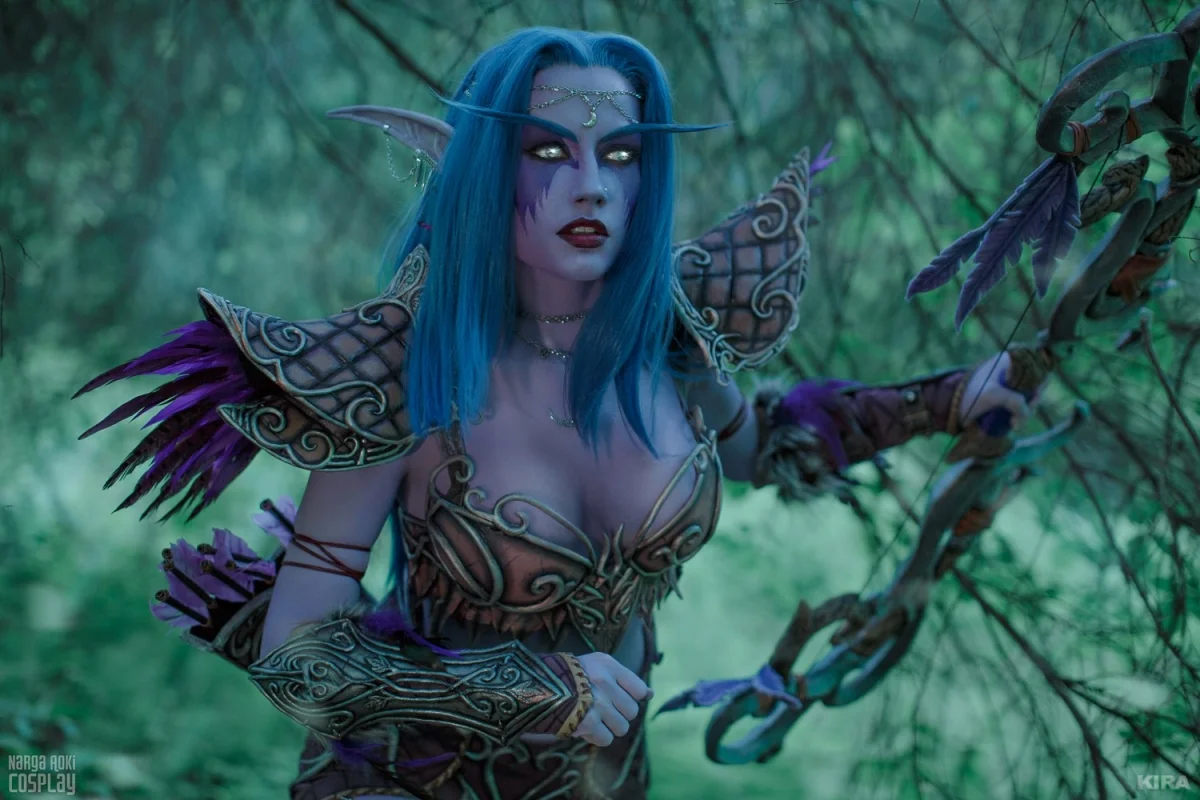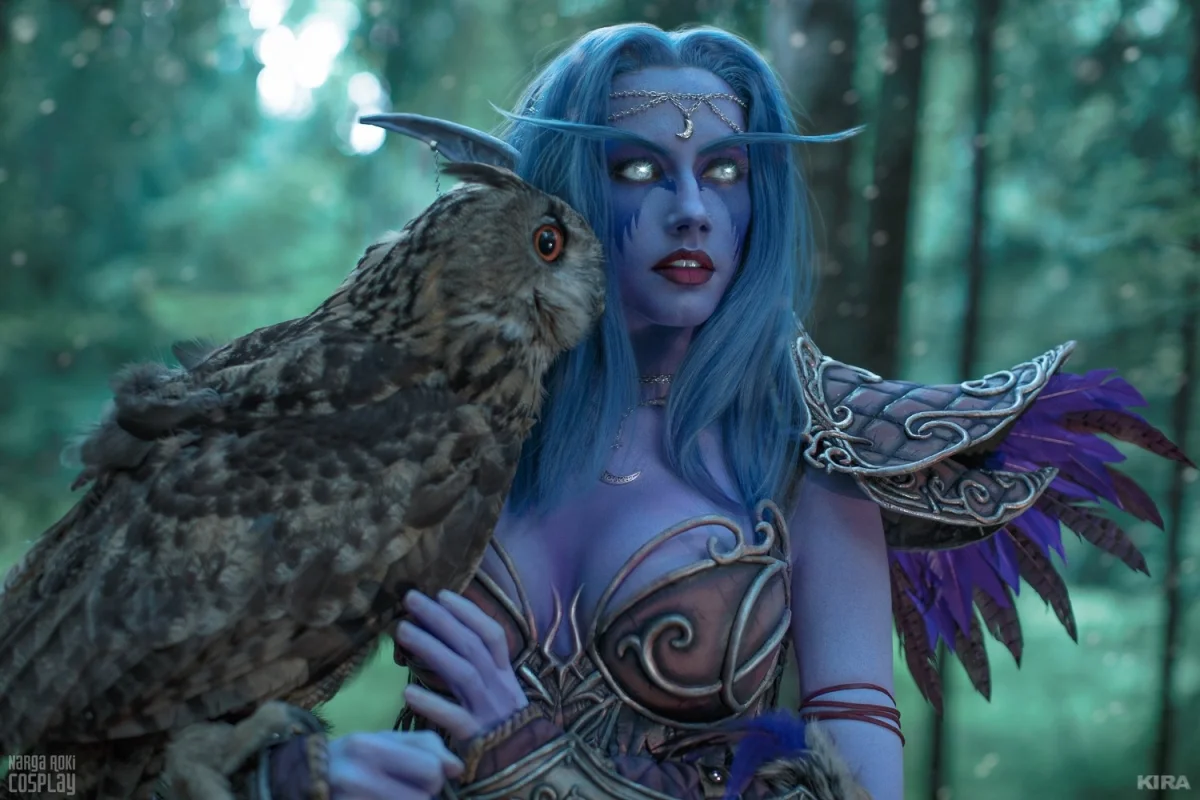 Evangeline Vangelis and Solar Shining — Edith and her mother's ghost, «Crimson Peak»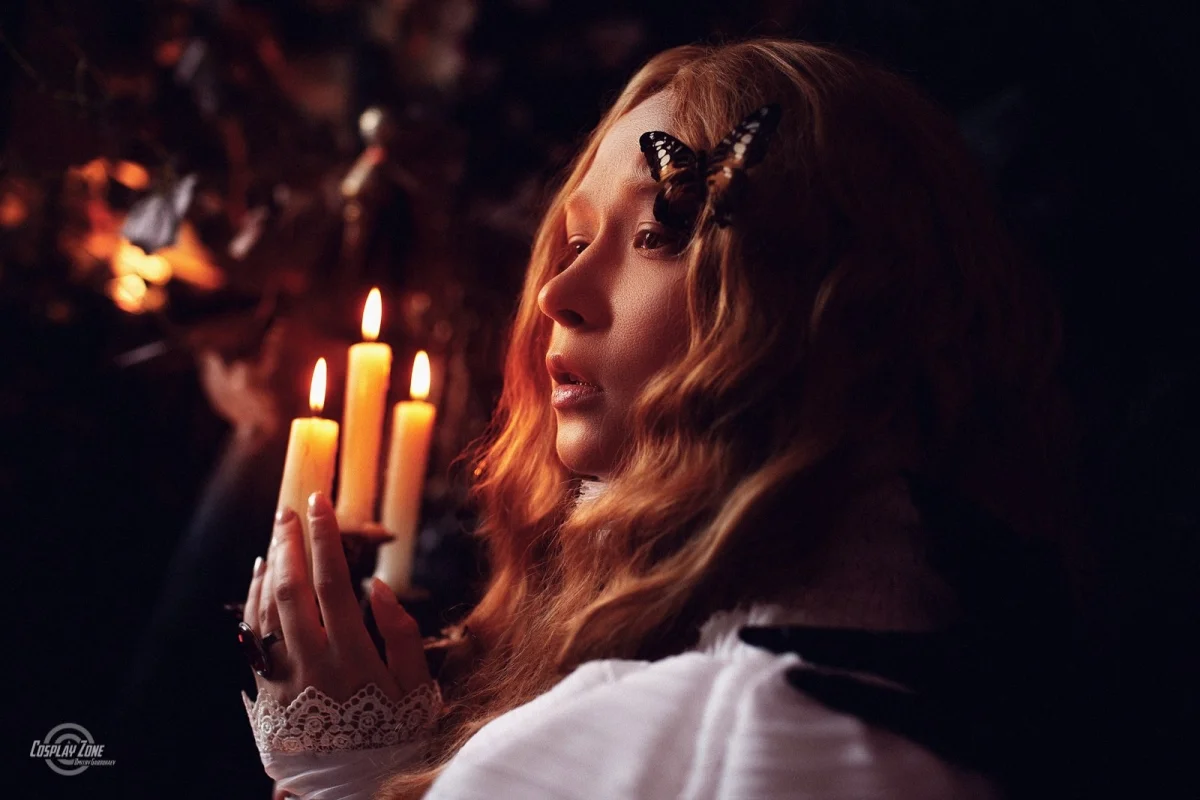 Movie cosplay is probably still one of the least popular areas, as it is quite difficult to compete with real actors in this business. But Evangeline Vangelis is surprisingly similar to Mia Wasikowska's Edith Cushing, and the photoshoot itself based on the film is very artistic. The role of the ghost of Edith's mother is Solar Shining, the photographer is Dmitry Gabdukaev.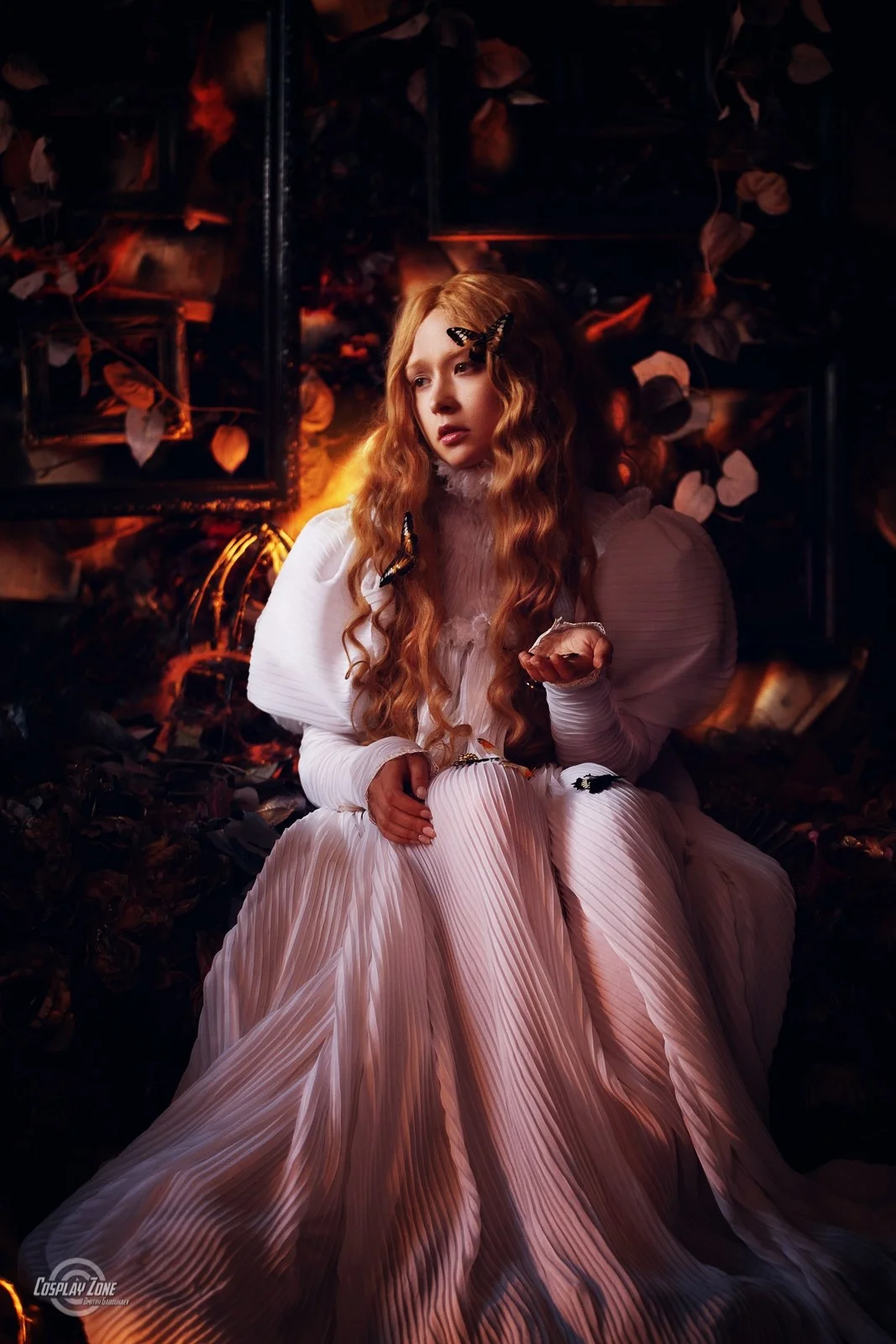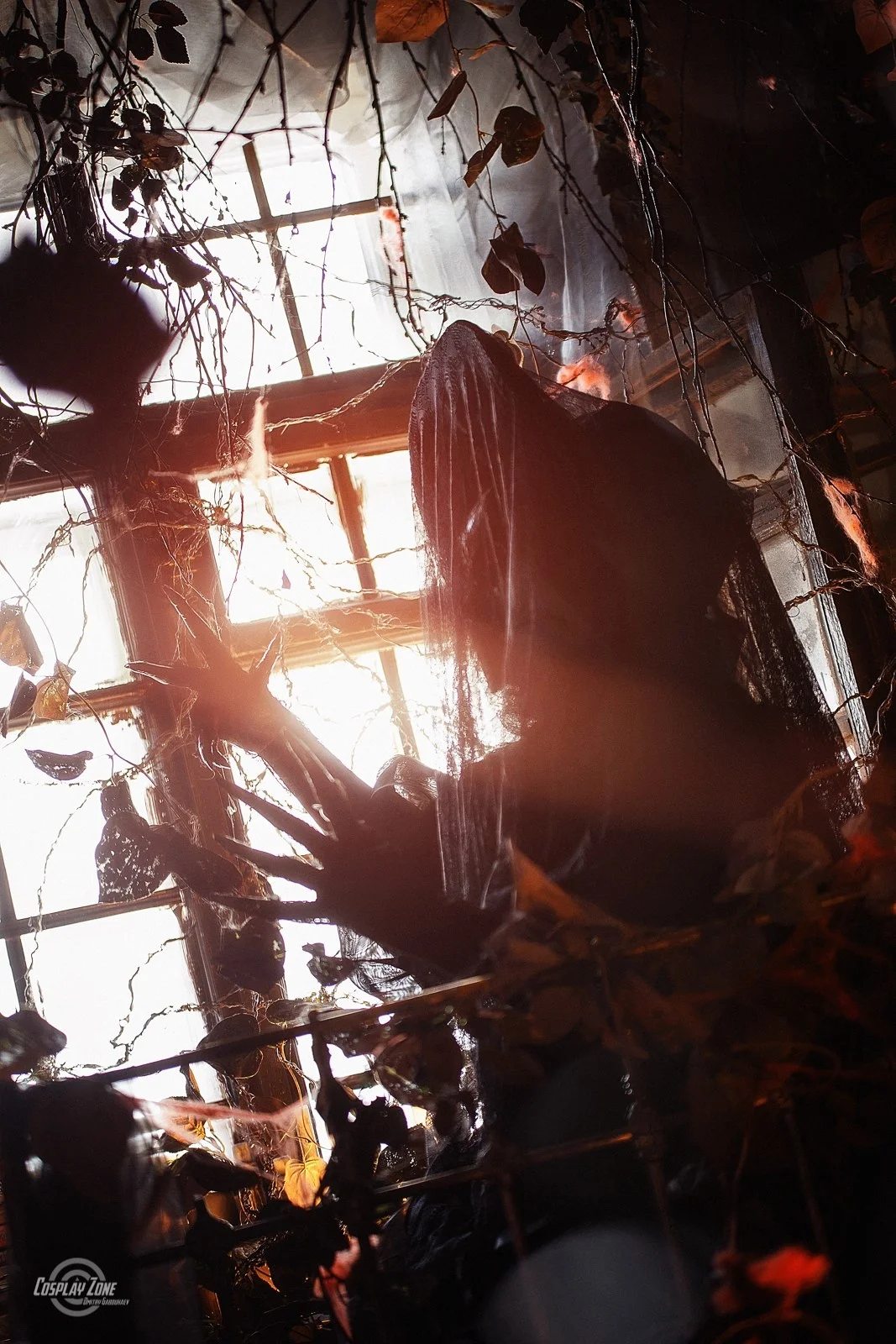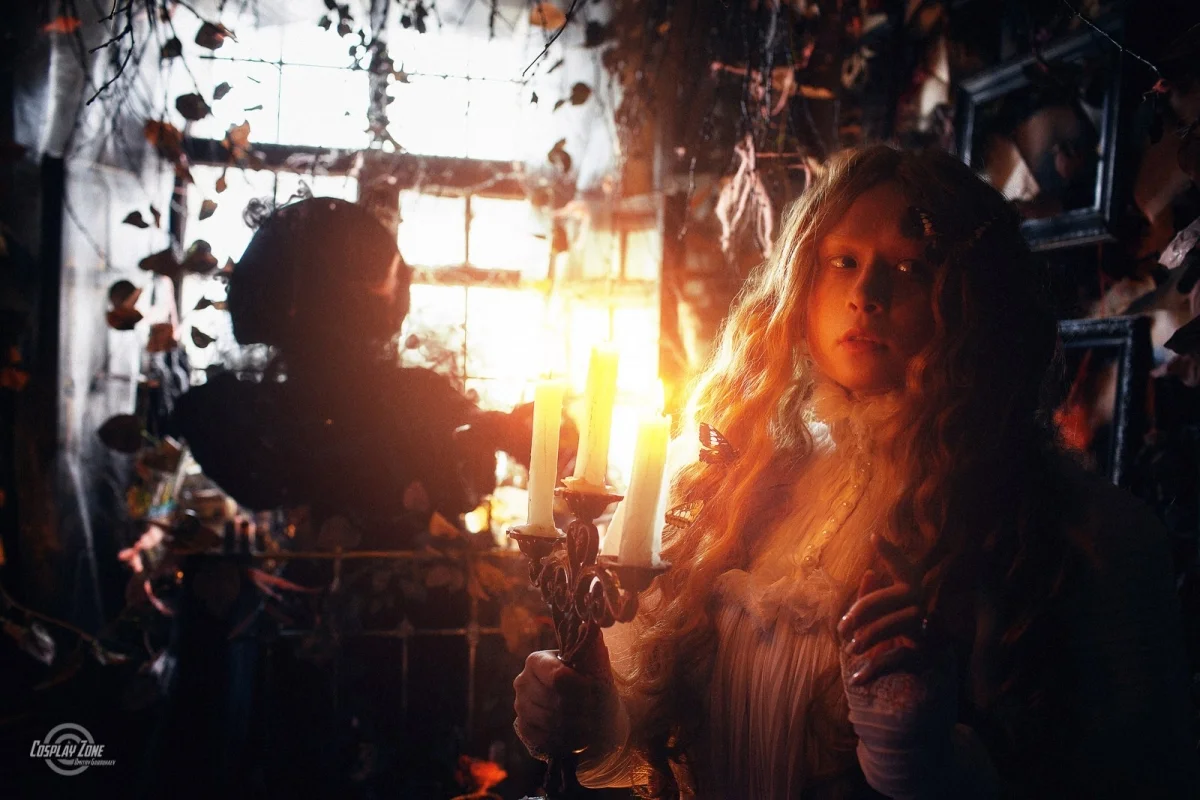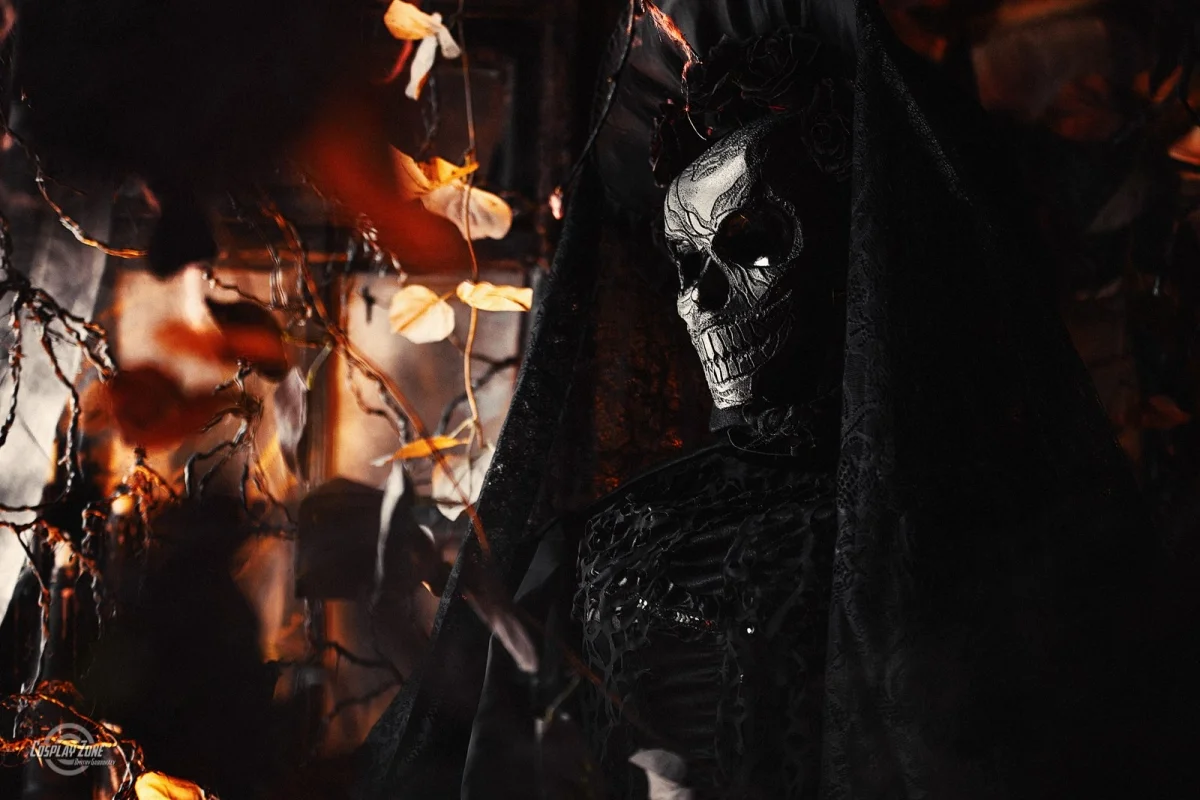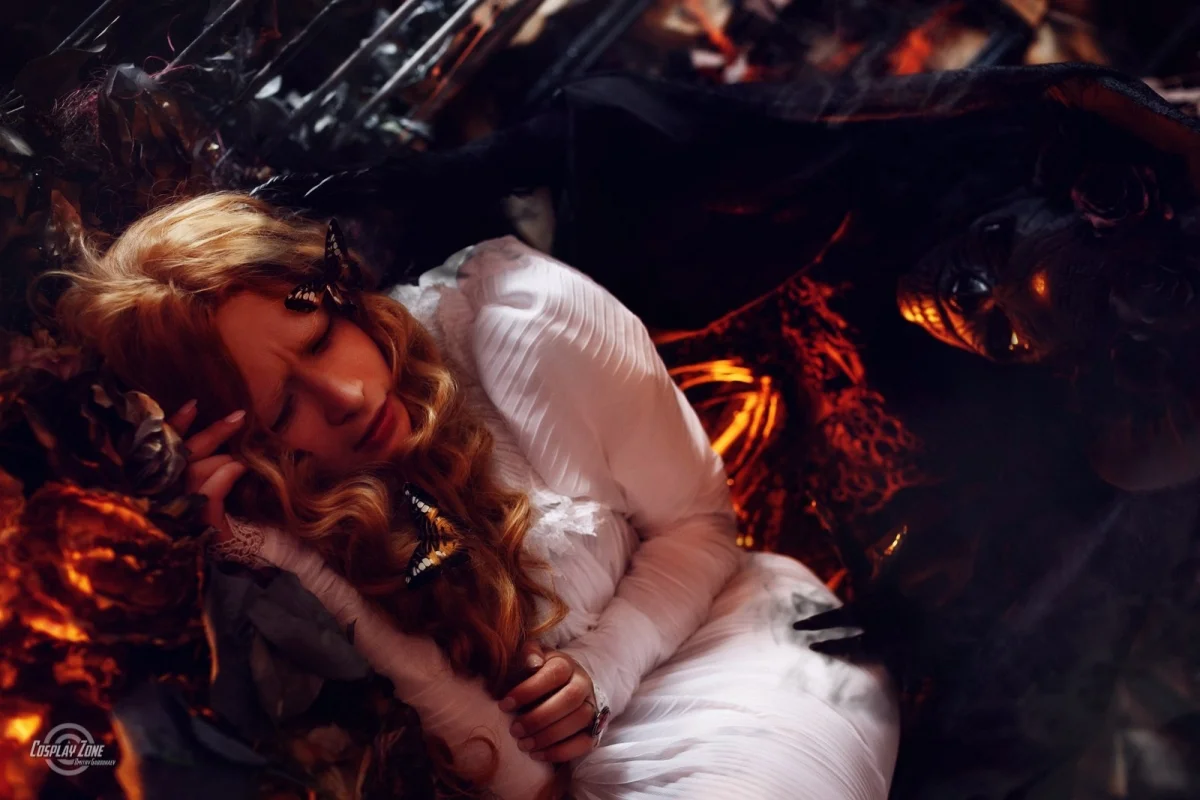 Vitaly Cherniavsky — Genji, Overwatch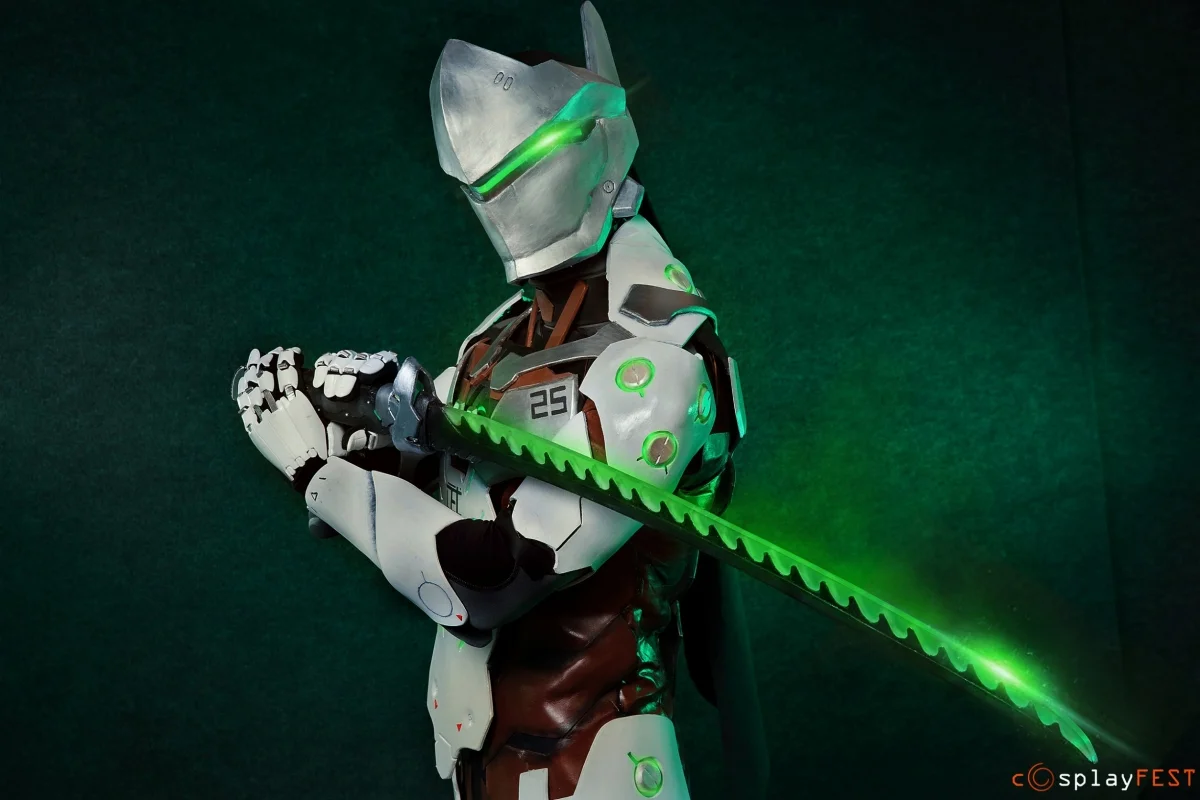 The most popular fandom in our section is the team shooter Overwatch. But this time our guest is Genji, who is not often seen at photo shoots and events. The cosplayer himself, Vitaly Chernyavsky, is from Minsk, and visitors to the Belarusian festival Unicon 2017 could see him live.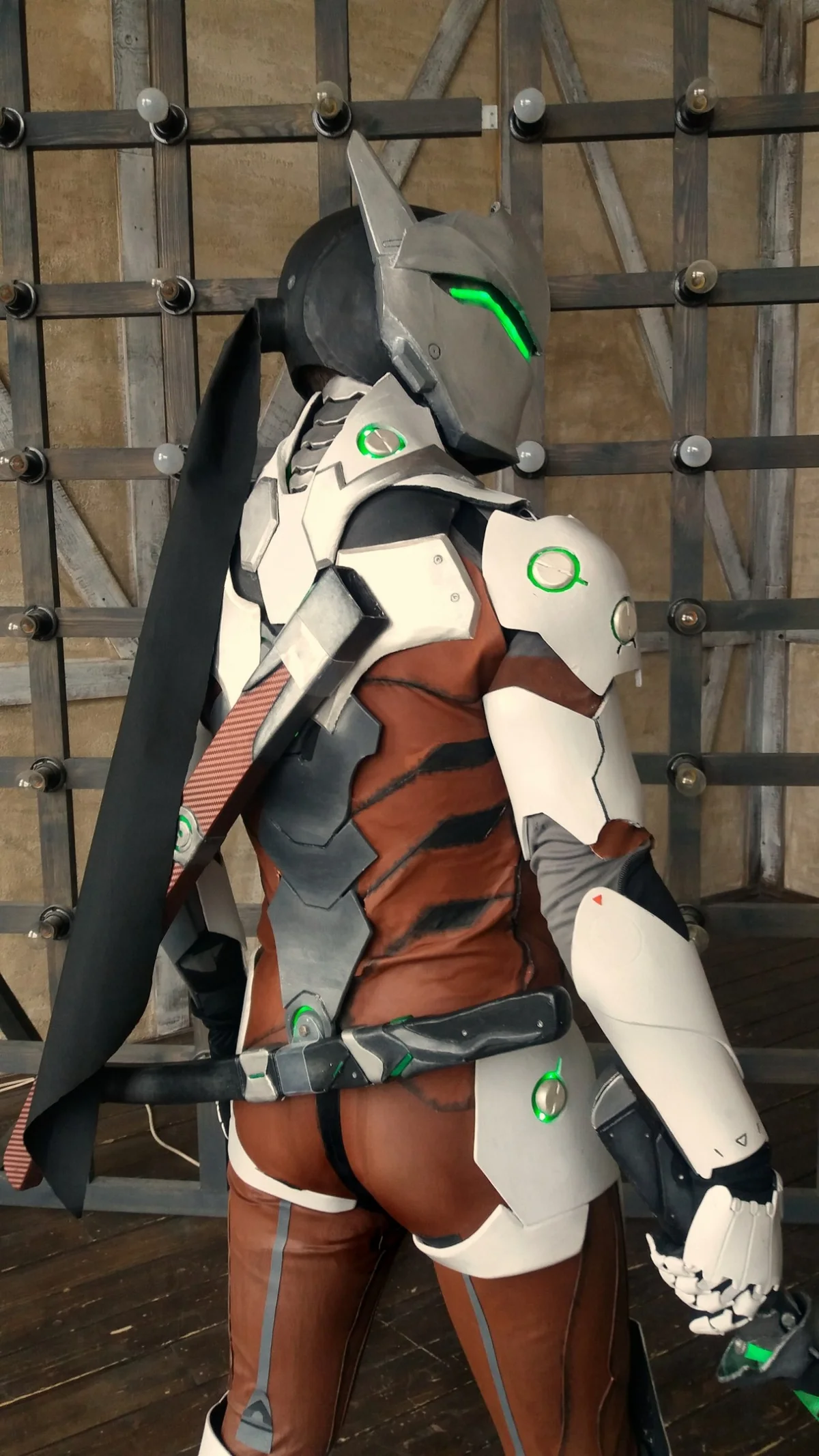 The first and last photo is from the CosplayFEST team, and these two photos are from Vera Chernyavskaya.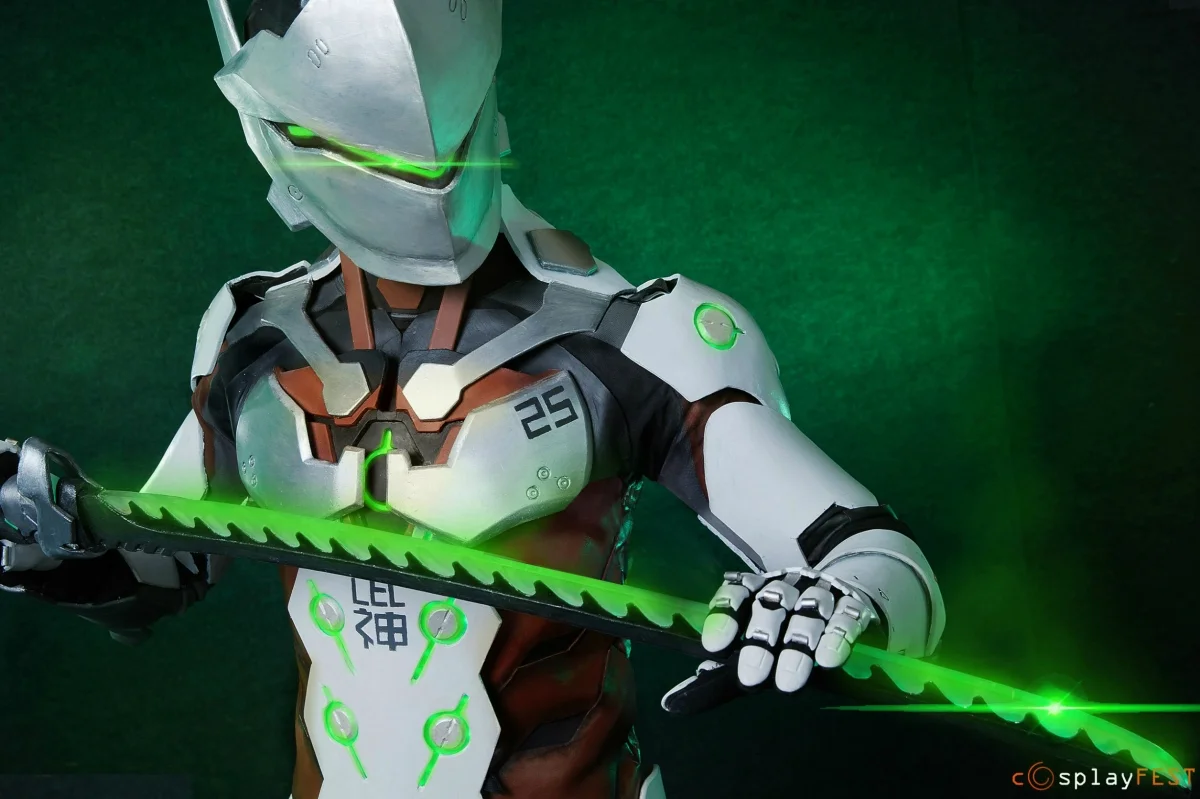 Polina Shlyachina — Eloy, Horizon Zero Dawn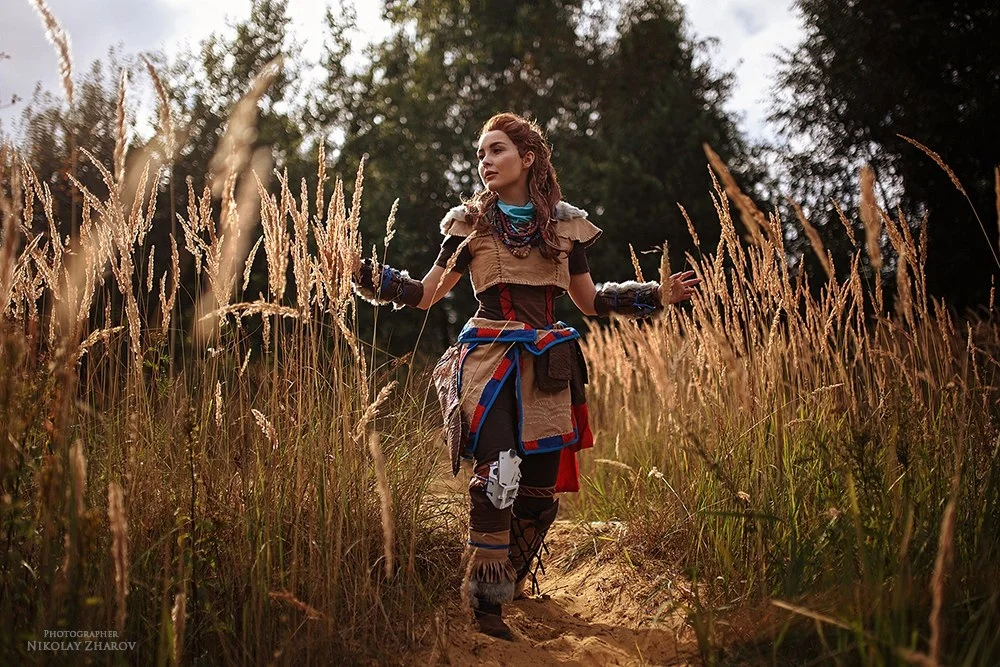 We have already shared with you Aloy's cosplay from foreign girls Artcore Cosplay and Skunk in previous collections, and now we present Polina Shlyachina as the main character of the game Horizon Zero Dawn.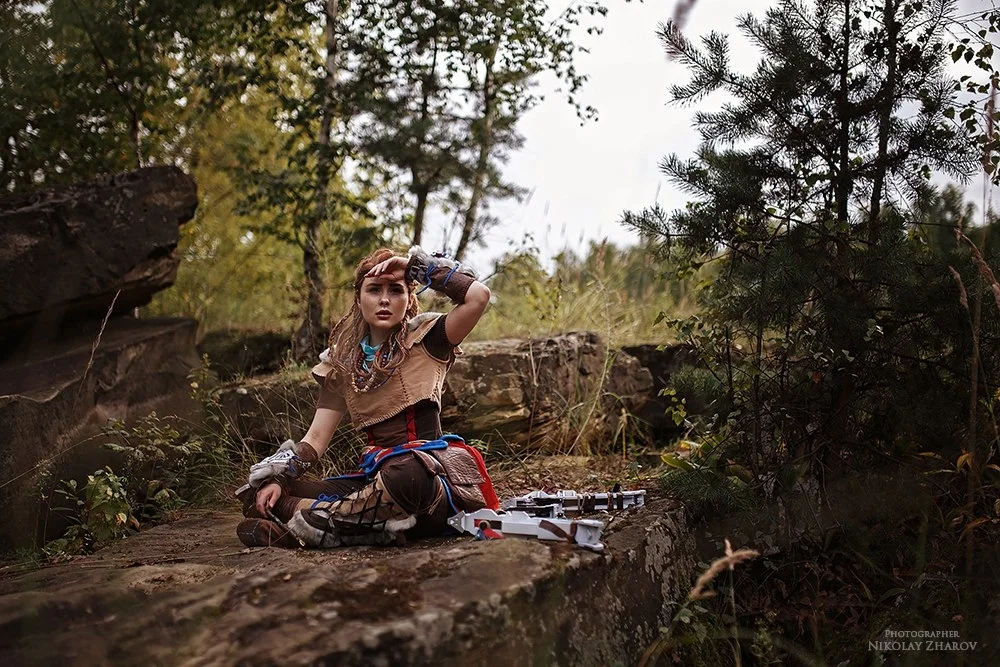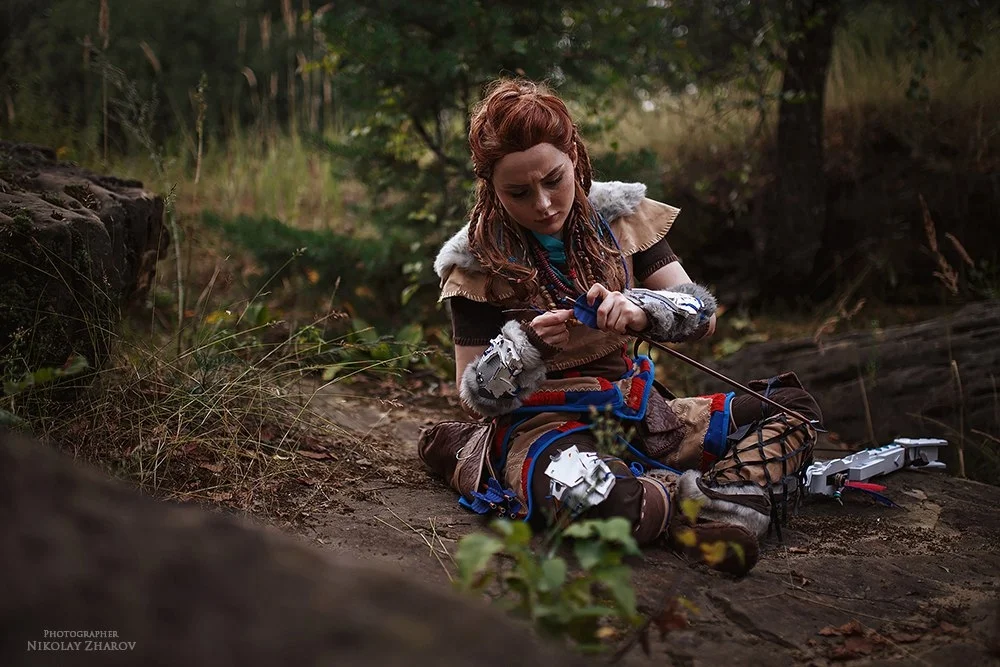 The whole photoset can be found in the group of photographer Nikolai Zharov.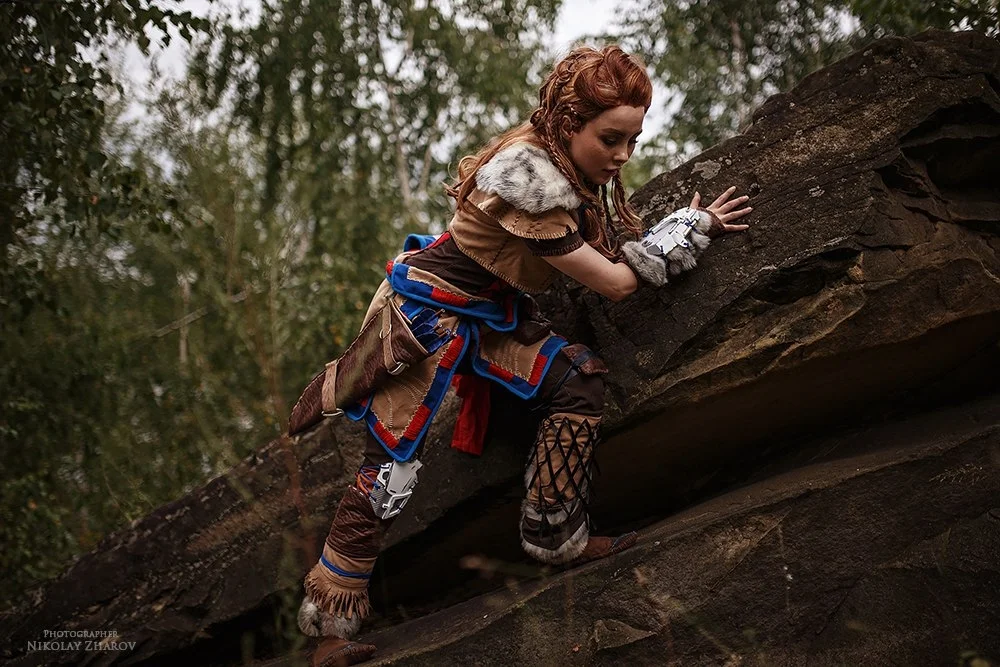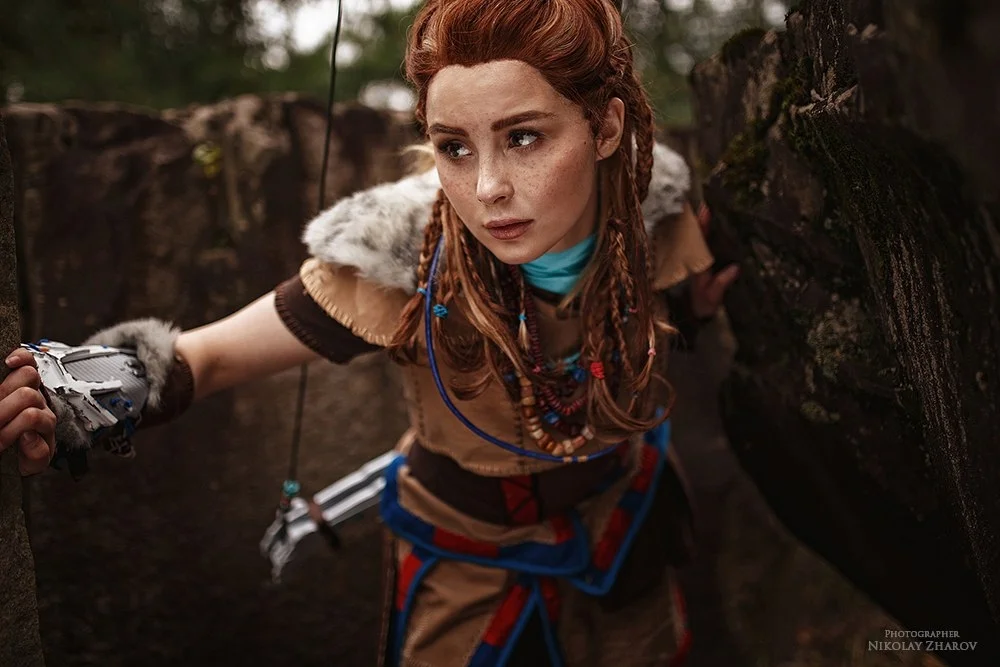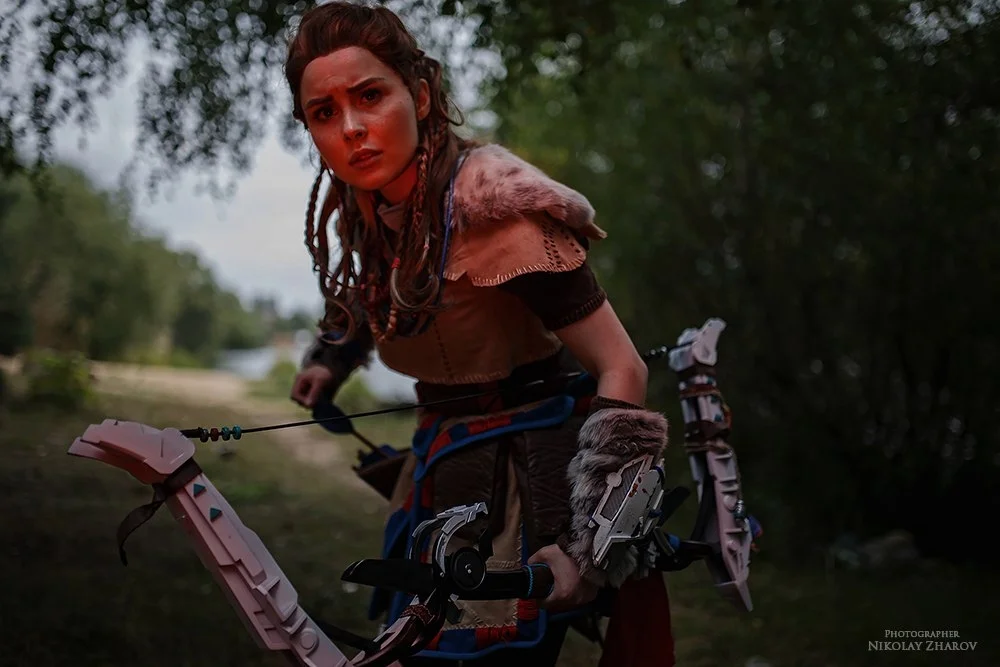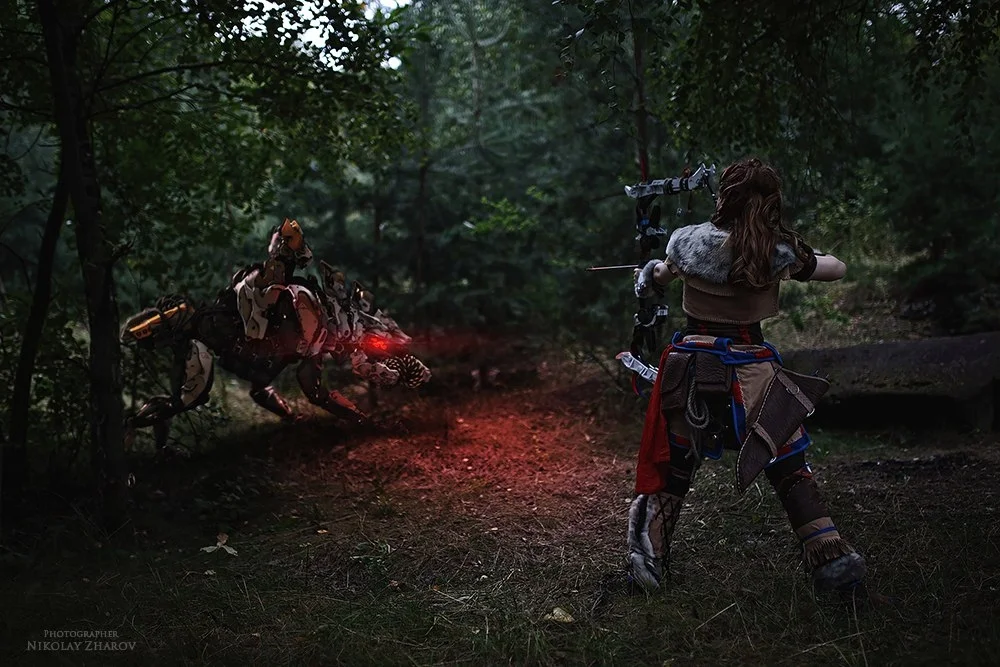 Zhenya Mashin — Cora Harper, Mass Effect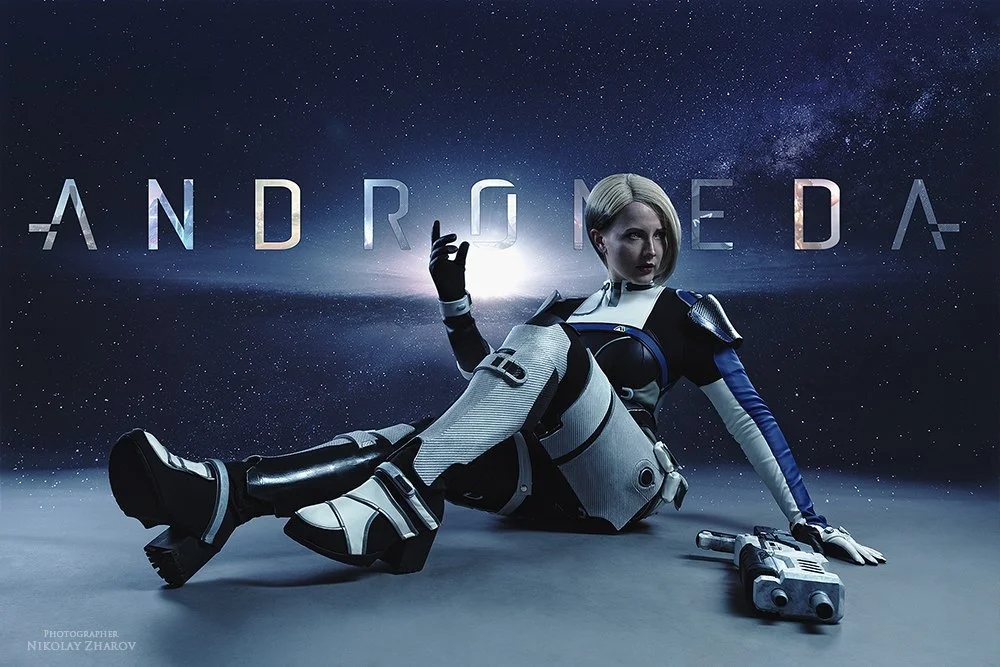 How to fix the impression of facial animations in Mass Effect: Andromeda? Look at real people instead of computer models! How do you like Zhenya Mashin in the image of Lieutenant Cora Harper, is she better than the original, or is there still something missing in her eyes?
By the way, last time Zhenya was in our section with images of the Widowmaker from Overwatch and with an atmospheric photoset with cosplay based on the game Dark Souls 3.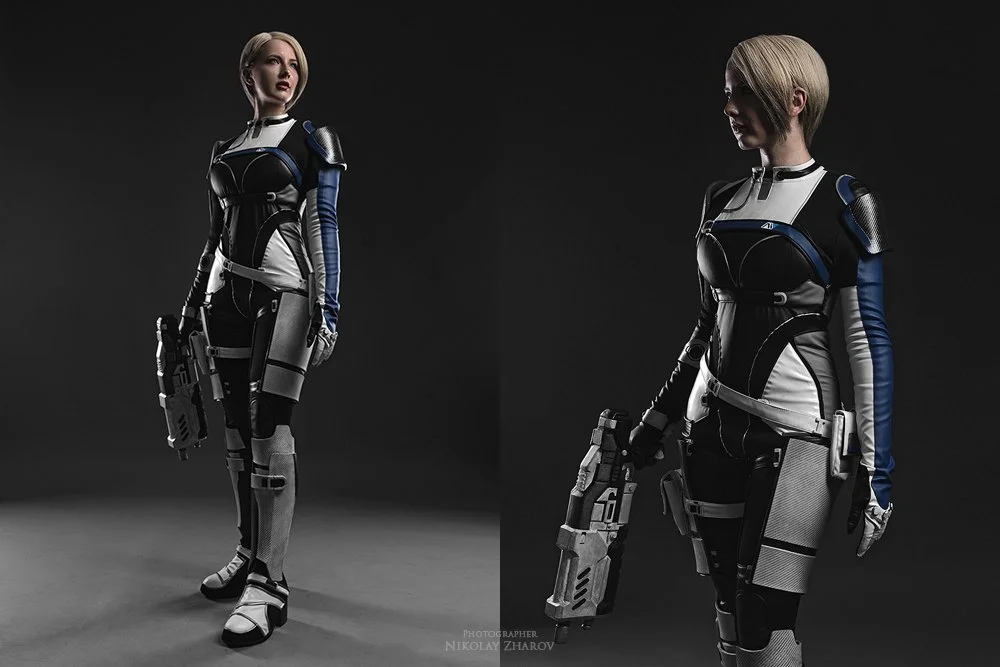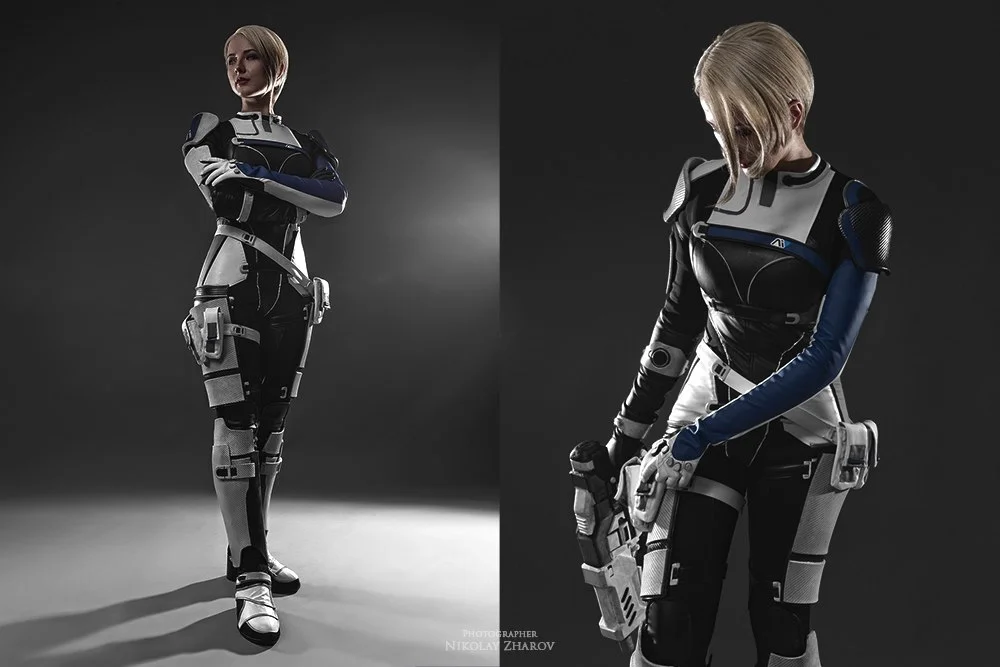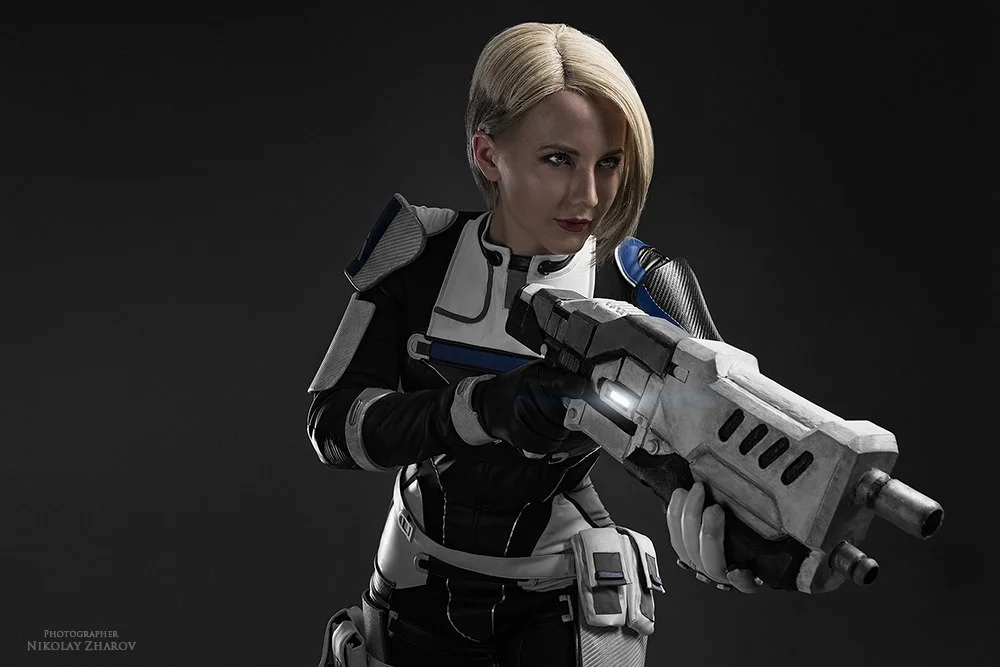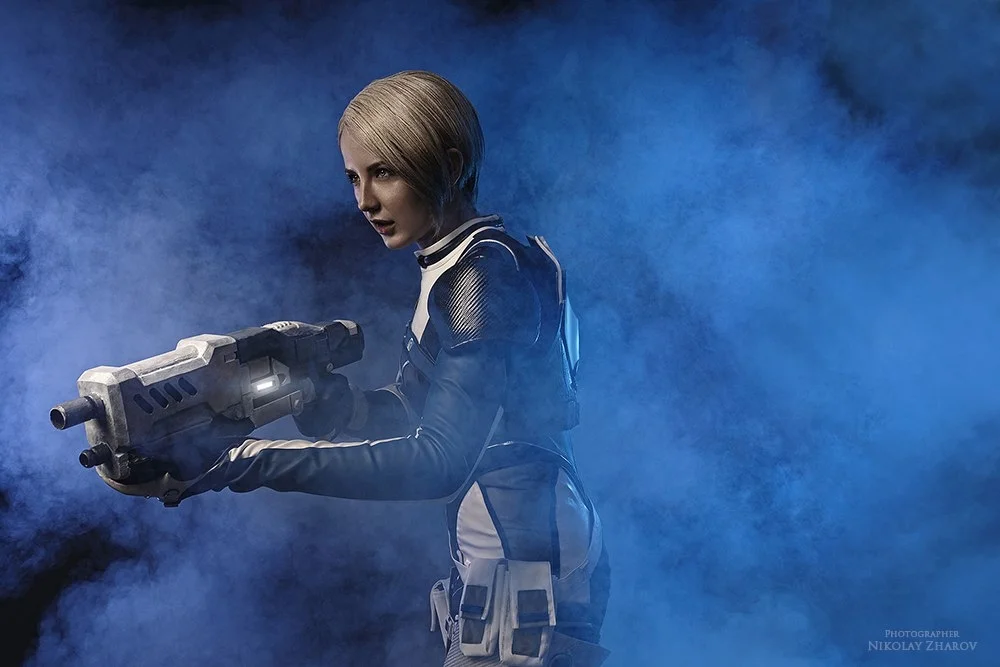 That's all for today, friends, see you in a week, and let the weekend pass with a bang!
The International 2023 Qual. 19:00. Completed
Sand King Gomez
The International 2023 Qual. 22:33. Completed
The International 2023 Qual. 00:46. Going
The International 2023 Qual. 04:00. Not started
The International 2023 Qual. 07:00. Not started
Gamers8 2023. 13:49. Completed
Gamers8 2023. 18:10. Completed
Gamers8 2023. 21:10. Going
March 5, 14:05
BKB man with pots and SF from packages. This is a budget cosplay at the Major!
23 minutes ago Schedule for TI12 qualifiers in North America. 18 August. B8 passed TiltedBoys
27 minutes ago, B8 eliminated Tilted Boys from The International qualification. KDA Dendi — 20-8-22
yesterday at 21:44Gpk — Kiyotake: «Happy birthday sucker»
yesterday at 21:29Torontotokyo: «I saw Fly's hidden matchmaking technique: you type 'End', you level up to your timings, and then all of a sudden you win»
yesterday, 20:20 Dendi about losing to Wildcard: "Something went wrong on the third map. We have already sorted out the games and replays"
yesterday, 19:09Team Sexy defeated Level Up Dahak at EPL Season 11 and will play against Team Sonneiko in the grand final
yesterday at 18:30 Yatoro about the anniversary treasure: "Thank you for releasing the Ursu set. It's ######»
yesterday at 17:40NS: "Sunsfan says in a serious show that the TI format with two groups of 10 teams is cool. Well, yes, they ruined a real masterpiece "
yesterday at 17:29 Sunsfan about the TI 12 group stage: «This is the worst tournament format I've ever seen in Dota»
May 21, 2022, 22:57
Cosplay Contest at the Stockholm Major! There were two Phantoms with lasso at once
24 minutes ago Schedule for TI12 qualifiers in North America. 18 August. B8 passed TiltedBoys
28 minutes ago, B8 eliminated Tilted Boys from The International qualification. KDA Dendi — 20-8-22
November 21, 2019, 13:10
Magnus with bananas and Kitchen Clockwork
Yesterday (October 30) the winner of The International 2022 MOBA Dota 2 World Championship became known. The first place went to Tundra Esports ($8.4 million prize), which defeated Team Secret in the final ($2.4 million prize) for second place). The event was not without a thematic cosplay, in which the winner was also revealed.
It turned out to be cosplayer Shabaz, who reincarnated as Ember Spirit.
Mizuki Otawa won the Best Transformation category for his Huskar cosplay.
But the jury's recognition was given to Hadi Aker for cosplaying Weaver.
As for the Best Technique nomination, Arty.ficer x Aviantese was chosen as the winner for their image of Rubick.
We have collected other photos and cosplay videos of various Dota 2 characters that could be seen at The International 2022.
More cool cosplays can be found in the recent edition of our weekly selection. It includes images of Lady Dimitrescu from Resident Evil Village, Jill Valentine from Resident Evil 3 and more.
🥲 OnlyFans cosplayer was not allowed on the plane because Rebecca from Cyberpunk: Edgerunners was too revealing