Bondarenko «AWF» Andrey — coach, currently without a team. Formerly known as alwayswannafly
Andrey started his career in esports in 2011. Started as part of The Retry, won the Dota2 Star Championship. In 2012 he changed several mixes, together with DTS Gaming became the best at the ASUS Open 2012 Spring Cup.
In March 2013, he got a job at iCCup, became a silver medalist at StarLadder StarSeries Season 6. In August, the team lost the support of the club and continued to perform under the banner of Terrible Terrible Damage. In September, AWF moved to Team Empire, in 2014, together with the team, reached the final of StarLadder StarSeries Season 9, won the Excellent Moscow Cup 2. In 2015, the team conquered StarLadder StarSeries Season 11, played at The International 2015 and took 9 -12th place.
In September Andrey joined CIS Rejects and became the best at PGL Dota 2 Pro-AM. In December, the five joined Team Spirit, took 7th-8th place at WePlay Dota 2 League Season 3. In May 2016, the player quit, collaborated with Polarity and F.R.I.E.N.D.S., together with the latter entered the top 4 of StarLadder i-League StarSeries Season 2
In May 2017 he got a job at Gambit Esports, in 2018 he conquered the MID.TV Challenge Cup. In May, he began to cooperate with FlyToMoon, became a bronze medalist at EPICENTER XL. In July, the roster was signed by Winstrike Team, performed at The International 2018 and took 9th-12th place.
Since March 2019, AWF has again represented FlyToMoon, won LOOT.BET/DOTA, and in 2020 won the title of Parimatch League Season 2 and OMEGA League: Europe Divine Division. In September, Andrey was accepted for a trial period at Natus Vincere, became the silver medalist of ESL One Germany 2020 and the winner of OGA Dota PIT S4: Europe/CIS.
Roles and LanesWith TrueSight
79% Safe Lane
15% Off Lane
0% Mid Lane
90% Off Lane
0% Safe Lane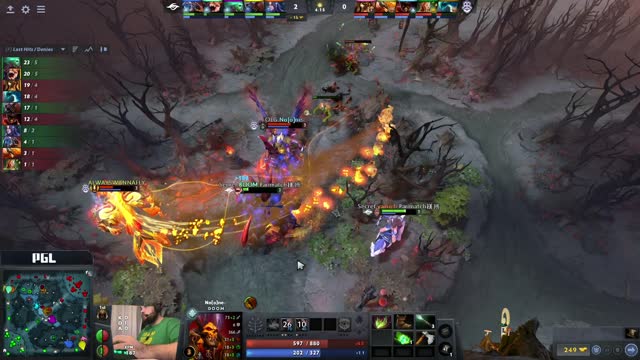 DPC 2023 WEU Spring Tour Division II – presented by PGL
ALWAYSWANNAFLY kills GG.BOOM!
4 months ago
Dota 2 Champions League 2021-2022 Season
ALWAYSWANNAFLY takes First Blood on 有一天你会后悔的!
2 years ago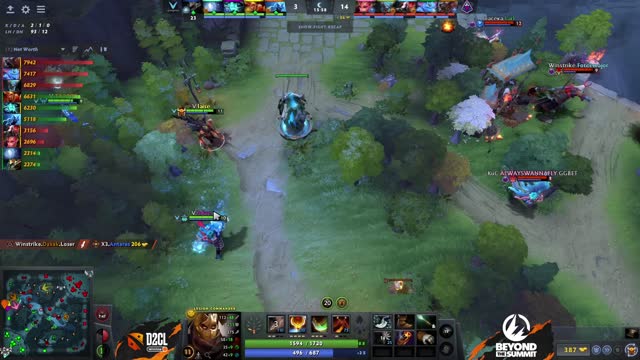 ALWAYSWANNAFLY gets a double kill!
View Pub Profile
Roles and LanesFrom Recently Analyzed Matches
65% Safe Lane
25% Off Lane
2% Mid Lane
92% Off Lane
8% Mid Lane
Most Played HeroesAll Time
7,110 Arbitrary PointsRecent Achievements
Activitylast 3 months
Lifetime StatsAll Time