The Dota 2 gaming client has many fantastic custom games and maps. Battle Arenas such as Overthrow, Arcades such as DOTA Run, and Tower Defense maps such as Elemental TD are just a few examples. Tower Defense is a subgenre of strategy games where your main goal is to defend your base or important object. Many TD maps differ in terms of game mechanics, duration, and player count. Most are really well-made and promise lots of fun. In this article, we will look at the top 10 Dota 2 Tower Defense maps that are fun.
Набор «Guilt of the Survivor»
Blade of the Survivor
Offhand Blade of the Survivor
Shoulders of the Survivor
Hair of the Survivor
Belt of the Survivor
Tunic of the Survivor
Bracers of the Survivor
Загрузочный экран: Guilt of the Survivor
Contents
Loading Screen of the Survivor
Legion TD Reborn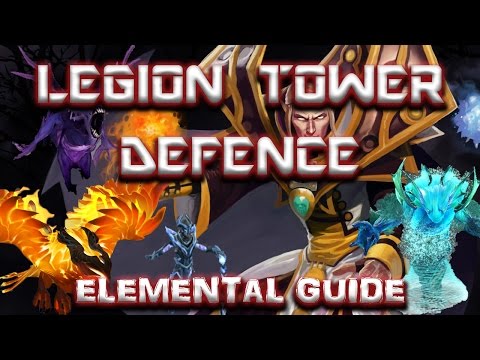 Legion TD Reborn gameplay
Legion TD Reborn is a DOTA 2 version of a Warcraft 3 custom mod. Your goal is to survive 36 waves of various monsters and be the last person standing in the lobby. At the start, you choose your faction: human, elemental, assassin, nature, undead, and random. Each fraction has different passive bonuses and units. You gain gold from killing monsters or from gold income. Use gold to upgrade your units and to produce the tango. Use tango to send monsters to the enemy base.
What's Fun About Legion TD Reborn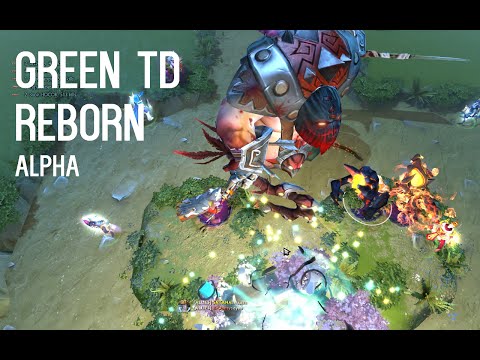 Green TD Reborn gameplay
This is another remake of the popular Warcraft 3 map, the Green TD. This custom game is made for 1 to 6 players. Each player is responsible for defending his or her own lane. You earn gold and buy items and towers to defend your lane against incoming waves. At the start of the game, you choose from 6 DOTA 2 heroes: Crystal Maiden, Drow Ranger, Vengeful Spirit, Templar Assassin, Lina, and Pudge.
What's Fun About Green TD Reborn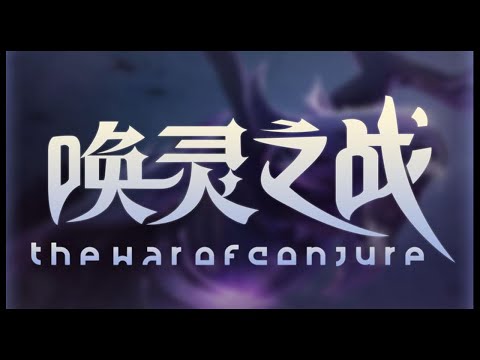 The War Of Conjure gameplay
«In the Battle of the Sacred Valley, the legendary heroes defeated and sealed the Demon King, Roshan. Decades have passed, and the Demon King, Roshan, is about to break through the seal. The defence of the Sealed Land was activated by itself. Play as the spirit of the seal, kill the invading demons, and call on the heroes of the past to fight.»
What's Fun About The War Of Conjure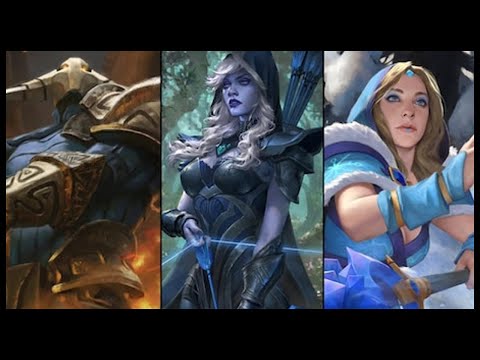 Attribute TD gameplay
Summon random heroes and protect your stash from an endless invasion of creeps for as long as possible! When a tower is built, a random hero is summoned. Each hero has different weaknesses in the beginning. The boss is summoned every fifth wave. Getting past a boss wave will provide you with a random piece of tower equipment. Creeps come in endless waves of twenty.
What's Fun About Attribute TD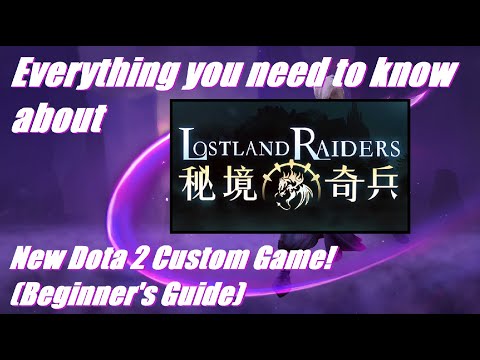 Lostland Raiders gameplay
Lostland Raiders is a Circular Tower Defense custom game. You will need to set up your line-ups, upgrade your army, and choose the best items. While you play the game, you earn minerals. Spend these minerals to draw cards. Defeat different beasts, and win the game by defeating the final boss.
What's Fun About Lostland Raiders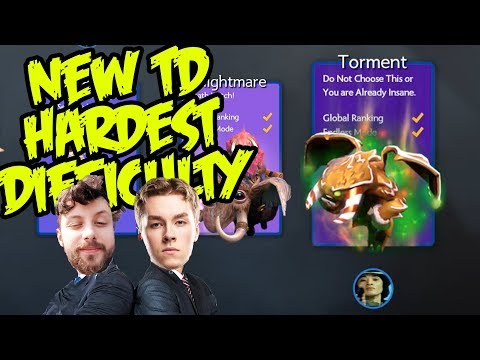 Watcher of Samsara gameplay
What's Fun About Watcher of Samsara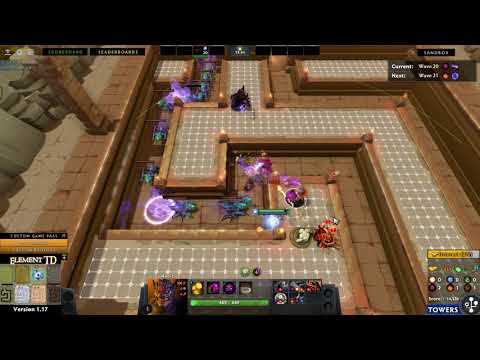 Element TD gameplay
This is the most complex, Tower Defense, custom game on the list. The elements are the core of the game are: light, darkness, water, fire, nature, and earth. Each element combination will result in a unique tower with different strengths and weaknesses. To win the game, use the best strategy to defend your base.
What's Fun About Element TD
Dota 2 Best Role For Beginners (Ranked)
Random Farm TD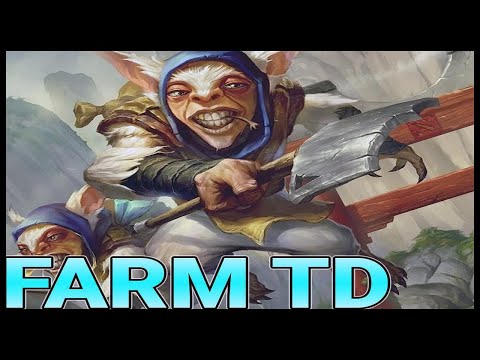 Random Farm TD gameplay
A recreated concept from the Warcraft 3 custom map with the same name, Random Farm TD. What makes this map different from the other Tower Defense maps is farming and fishing. You will have to plant pumpkins, watermelons, and cabbage, grow them, and later sell them. You can also fish for items and sea animals to sell.
What's Fun About Random Farm TD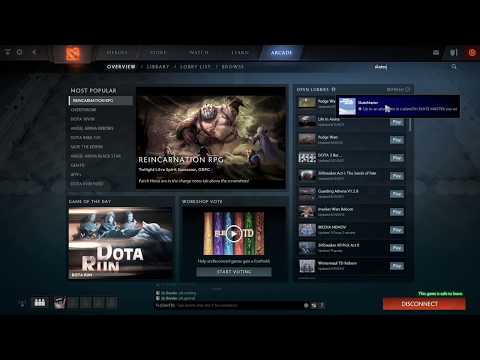 Gem TD gameplay
This custom mode is available in Warcraft 3, StarCraft 2, and DOTA 2. GemTD is one of the more complex Tower Defense maps, as it requires a well-thought-out strategy and also a little bit of luck, as the building process is based on randomly selected towers. The goal of this map is to defend your Crystal from attacking enemies. There are 2 phases: Build phase — you place 5 gems, one of which turns into a tower and the others into stone. Attack phase — a wave of creeps tries to reach your Crystal.
What's Fun About GemTD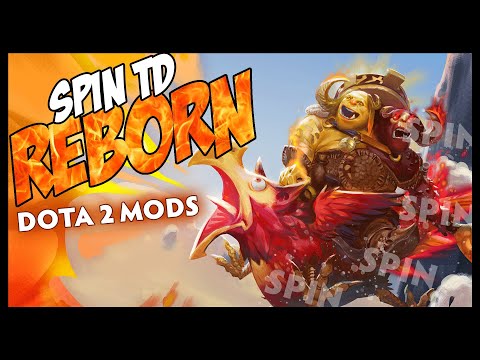 Spin TD Reborn gameply
This is the most recent version of Spin TD. The DOTA 2 client's most downloaded Tower Defense map (more than 2,5 million downloads). The map is a square and each player needs to defend his or her own corner. In the middle of the map is a slot machine, where you can spin for 10 gold or 50 gold and receive a random item, more gold, or nothing at all. The items are used to strengthen your towers. The goal is to survive all 50 waves and 9 bosses.