Clement Puppey Ivanov — professional Dota 2 player, 2011 world champion with Natus Vincere, five-time major champion. Puppey started his career in 2007. Since August 2014, he has been playing for the Team Secret team as a support, and is considered one of the most experienced players in the Dota 2 discipline.
Until 2011, he wore long hair.
Esportsmen are not the most media people. What do we know about them, besides what kind of players they are? Information about doters has to be collected bit by bit. We continue a series of materials about the people of Dota to introduce you not to a nickname, but to a person.
In this episode, we are talking about Clement Ivanov, the leader of Team Secret, the former captain of NAVI and a lover of Russian mate.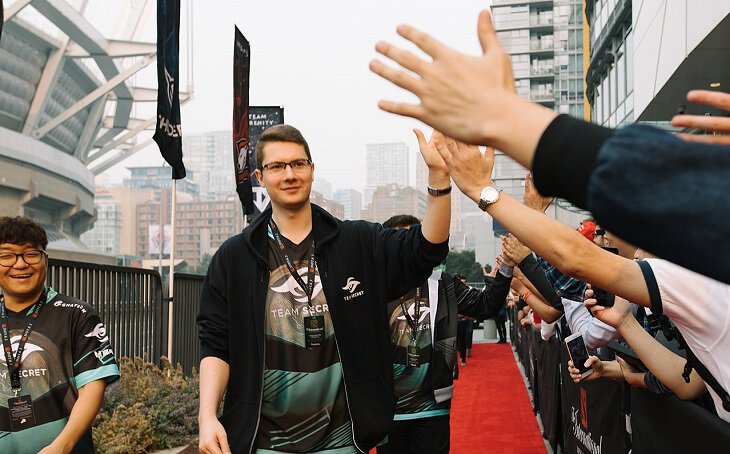 December 2, 2022
December 1, 2022
November 29, 2022
November 26, 2022
November 3, 2022
November 1, 2022
October 30, 2022
October 29, 2022
October 28, 2022
October 26, 2022
October 25, 2022
October 24, 2022
October 23, 2022
October 22, 2022
Puppey explained why he would not change the region to a weaker one.
Clement «Puppey» Ivanov told if the Riyadh Masters prize fund affects the significance of The International.
About the difference between the prize pool of The International and Riyadh Masters
"I think Aegis still matters more. But this will distort the situation a little, because I feel that the importance of this tournament is also very high. Because it's a new tournament, as big as TI, but it's not TI. So winning, you know, also creates that atmosphere, because the prize is huge.
So it's a nice feeling. Like one of those old majors back in the day when they meant so much more. It's hard to say at the moment but I would still say that the Aegis obviously has a lot more value.»
About the possible pass of The International
"I'm really worried about it. But I'm not worried about it in the sense that there will be no TI for me. I'm a little worried about the fact that this will be the first time I won't be able to try to win it.
It will definitely happen at some point. Perhaps this would not have happened to me if I had ended my career earlier. Then I had an excuse why I didn't get to TI.»
About moving to another region
"I don't want to deal with moving to another region, especially with a weak team. I feel like it makes it weak in the long run anyway. I'm aiming to build a team that wins TI. So I don't want to go to any region and hope to get to TI through qualifiers.
Well, that's not my approach. I want to create a team that will win TI. If I chose the wrong line-up, or the choice of the line-up was not successful, or maybe I just play badly, if something doesn't work out, then it's my fault. It's not necessarily because EU dota is too strong.»
Previously, Puppey talked about how drafts have changed since the release of patch 7.33.
Patch 7.33d has been released in Dota. Nerfed VR and Void Spirit, buffed Leshrac
«I'm 30 years old, I have to pay the rent.» Philosophical conversation with Arszik
Clement Puppey Ivanov —
is a legendary player who appeared on the professional scene back in 2007
year. Then he played DotA and was one of
the best, but over time, like everyone else, he moved to Dota 2. Thanks to his wide popularity and excellent skill
Clement was invited to Natus Vincere, which was then formed to
take part in The International 2011. The teams beat everyone in the tournament and
became the champion, forever writing the names of the players in the history of Dota 2. After that, Puppey played for Natus for another three years
Vincere and placed second at The International twice. After TI 2014, the results of the team began to decline, and then Clement left
commands. He decided to create his own esports organization, which would
he could govern without anyone's advice or decrees.
Puppey has everything
happened. He named his organization Team Secret and still plays in it.
This is a unique example for Dota 2 as one
man can control everything. Over the past seven years in Team Secret, Clement has repeatedly approached
in order to become the champion of The International again, but to fulfill his
he never succeeded in his cherished dream. Now the composition of Team Secret is again very
is strong and Puppey will clearly try to become a TI champion this year. About his retirement, he even
does not think. What path did Puppey take during his professional career?
careers — in the material Cybersport. Metaratings.ru.
Puppey's main achievements
Clement Puppey Ivanov
has been playing DotA and Dota 2 at a professional level since 2007 — already 15
years. Puppey became a world-class star
in 2011, when, as part of Natus Vincere, he won the first The
international. After that, Clement was always in the top and took high
places in the biggest championships. Puppey still plays Dota 2, and his team (Team Secret) is considered the favorite
in almost every tournament. Therefore, it is not surprising that
Clement's list of gaming achievements is simply huge. For his career Puppey
won 31 tournaments, he took second places in 10 more championships. Here are the most
significant of his achievements.
By the way, in his entire career as a player, Clement has won over $3.6 million.
Beginning of esports career
Clement was born on March 6
1990 in the Estonian city of Tartu. From early childhood, Clement was fond of
instrumental music, played the saxophone, violin and clarinet, and
subsequently managed to master the flute and guitar. Also, from the age of five to
youthful age, he sang in the choir. Clement was a very penetrating child, and his
my cherished dream was to create my own musical group and be its leader.
We can observe these character traits in Clement throughout his entire life.
gaming career.
Clement started
get involved in computer games in adolescence, and the first steps in
eSports made in the summer of 2007, for the first time speaking as part of the Xero team
Skill (XSK). Naturally, Clement played DotA. Then he was still unknown to anyone, but a pitcher
player's hopes. During his performance in this team, Clement managed not only
gain experience and show an excellent game, but also declare their leadership
qualities, becoming a captain. The team disbanded soon after.
After that Clement
played in Mousesports (with Kuro KuroKy Salehi Takhasomi), Kingsurf
International, Razer.int, AEON.int, Nirvana.int and a number of other stacks/teams. Behind
this time Puppey became a very famous player with whom many wanted to play
one team, but Clement himself could not find his refuge.
For several years, Puppey moved from team to team, becoming more and more
strong player and captain.
Popular in 2011
esports site GosuGamsers decided to make their Dota roster, which
was named GG.net. The organizers invited Puppey, who unexpectedly
accepted this offer. However, Clement spent only a few years in the team.
tournaments and showed good results: first places in PickLeague XIV and
ROCCAT GosuCup#3, second place at the Intelchallenge. However, Puppey decided that
it is too weak a team and left it. He was waiting for a more serious proposal and
soon awaited him.
The golden era of Puppey in Natus Vincere
In the summer of 2011, the developers
Dota 2 from Valve announced The
International 1 — the largest tournament with the participation of 16 best teams
world, who will compete for a prize fund of $1 million. Thus
they wanted to redirect the bulk of the players from DotA to Dota 2, and they have it
turned out great. In the CIS, especially before The International
gathered a new team called Natus
vincere. The composition was strong, but it lacked one
player. They just became Puppey. The Natus Vincere roster is as follows.
Natus Vincere —
this is a team of great hopes. This is the last year for the Dota scene, as the future
we are waiting for Dota 2. In this regard, many European teams refused to fight
for the first place in the world, but I want to fight. It's time for a change. Natus Vincere —
this is the perfect opportunity to make it happen. I'm leaving good friends from
GGNet teams, including KuroKy, who we've been playing with for so long.
It's hard enough to set high goals and achieve them, but I feel that we, Natus Vincere, will do it. Thanks to everyone who supported me
the GG.net team and my fans.
Then Natus Vincere had two captains. ArtStyle was responsible for combat
player mood and team motivation, and Puppey for drafts and game strategy.
This approach turned out to work surprisingly. Natus Vincere showed an incredible performance at The International 2011 and took first place, becoming the first champion. This
Dota 2 fans from the CIS will remember the day forever. In that
moment, it was our region that was unconditionally the strongest.
AtrStyle left «Born
win", and Clement became the sole leader of the team. Under his leadership
the golden era of Natus began
vincere. The team has won almost every tournament in
which took part, as well as two times in a row — in 2012 and 2013 took second place on The
international. However, after that, the "born to win" began to
play much worse.
In 2014 the team
for the first time came to The International not as a favorite, since before that, during
years she had very questionable results. Then Natus Vincere took only 7-8th place at TI, after which Clement decided to leave the team and
create your own esports organization. After all, in his opinion,
NAVI leadership only interfered with the team
in conquering new heights. This is the end of the Puppey era in Natus Vincere hem.
The situation in Natus Vincere was not the best, mainly
due to the fact that organization was put above all there. We, as a team, do not
we need a manager who will rub something about business and money. We want
feel like a team, players, and that we are surrounded by the same, and the manager
only helped us, from the category to bring water, when necessary, to support in our
ideas and travel. In a team, business should not be put above all else, otherwise
He will be very difficult to play.»
Creation of Team Secret
After The International
2014 our Puppey decided to realize his old dream — to create his own
«group», where in the first place there will always be only a game, not contracts,
sponsorship agreements and other bureaucracy. Clement believed that players should
play freely, without any obligation. Only there they can show their
maximum. This is how Team Secret was born. The first line-up included the strongest on that
European players including Tal Fly Aizik and Johan N0tail Sundstein.
Team Secret finished 3-4
place at ESL One New York 2014 and 2nd place at StarLadder StarSeries Season 10,
losing in the grand final to Evil Geniuses with a score of 3:2. At The Summit 2 Secret
took third place, losing again in the match against EG. A On XMG Captains Draft
2.0 and Dota Pit League Season 2, the team managed to take first place.
At the beginning of 2015 in
The team has changed. Tal Fly Aizik and Johan N0tail Sundstein
left the team. Their places were taken by Arthur Arteezy Babaev and Ludwig zai Wahlberg. It was with them that Team Secret went to
The International 2015. Then the Team Secret roster was next.
Start team
performance at the main tournament of the year as a favorite, but the result of Team
Secret was far from the most successful. After a relatively successful group
stage, Secret lost to EHOME in the upper bracket, and then lost to the team
Virtus.pro in the third round of the lower bracket and took 7-8th place.
During the transfer
windows after The International 2015 Team Secret is radically changing the roster.
The only player left on the team from the old roster is Puppey. All other players left the team
for a variety of reasons. Clement had to assemble Team Secret from scratch, the roster
The team turned out to be quite good, but obviously extraordinary. It included the following
players.
First major tournament
for the updated team roster was ESL One New York 2015, where Secret
took second place, losing in the decisive match to Vega Squadron. Later team
became the champion of MLG World Finals and Nanyang Dota 2 Championships, and also took
second place at The Frankfurt Major 2015.
After Major
The results of the team began to deteriorate. Team Secret took 9-12 at World Cyber ​​Arena 2015, 7-8 at MarsTV Dota 2
League 2015 Winter and 5-6 at StarLadder i-League StarSeries Season 1. Now Team Secret was not considered a favorite before
the beginning of The International 2016. As a result, the team failed to perform successfully.
After not the most successful group stage, Secret ended up in the lower bracket, where
lost the first match to PSG. LGD and finished the tournament in 13th-16th place.
I always want to
my teammates shone in the game. I usually go to great lengths to understand before
when can I, for example, feed and still be helpful. IN
Basically, all captains play the role of a support and recruit players from other positions
— It is their game that I try to improve. I think about it when I take on a team
someone and explain the basic things. But sometimes it happens that MidOne breaks down with
chains and destroys us on Phantom Assassin. And this is also the right way to play Dota 2 — you can't argue against this.
About the same
scenario for Clement went through the next three years in Dota 2. After The International, Puppey was putting together a new
team, showed good results during the season, but to win on the main
the tournament of the year, he could not. In 2017, Team Secret took 9th-12th place, in
2018 — 5th-6th place, and in 2019 — 4th place.
Team Secret in recent years
We can say that
after The International 2019 at Team
Secret has entered a new era. Puppey has assembled a new team,
which on paper looked stronger than all previous Team Secret rosters. It included the following players.
This is the lineup that Team Secret will play in for two years. Start team
very well. In the new Team
Secret immediately won the first major tournament — DreamLeague Leipzig Major,
beating Evil Geniuses in the grand final with a score of 3:2. It seemed that Team Secret
it will be a very successful year, however, Dota 2 has begun the "epoch of coronavirus".
DPC season temporarily canceled, all majors and other international tournaments
were banned. Teams could only play online and only in their own
region, because otherwise there were problems with ping.
«The Age of Coronavirus»
lasted exactly one year — until the beginning of 2021, when Valve announced the launch
new DPC season. During this time, Team Secret has managed to establish itself as
the strongest team that has won seven tournaments in a row, with a score of
the grand final has always been 3:0 in favor of Team Secret. Then it was difficult
imagine that someone can beat this team.
We are very long
played consistently well. It's been about seven months — no more motivation
do the same. Usually you play well, go to a big tournament and
you win, after which a new stage begins. In the current situation, these stages are already
not felt — it's just work. I can play all the time, but not all
players are like that — sometimes they need to feel something different. Some
members of our team lost fire, motivation. This fire was
we wanted to win The International. When we won the Major, the motivation
it only got bigger. But the coronavirus came and said that there would be no LAN tournaments,
so we played online championships as much as we could. It's good that our
achievements are noticed — we won a lot of tournaments, and even with a score of 3:0
in the final eight times in a row. It shows something. Usually in Dota 2 nothing happens in terms of bonuses. I would say
that this is not only our victory, but of the whole discipline.
DPC season resumed at
January 2021. Team Secret was one of the first to receive a direct invite to The International 2021, after which they relaxed a bit. However, before
by the tournament itself, the team was still considered one of the main favourites. Team
I went very confidently and showed a cool game, but in the end I was able to take only 3
place. Although this is the best result for Puppey after playing in NAVI.
It's hard to say something, considering that I really wanted to win this year. But one thing I want to say: my teammates are incredible people and I love them so much! Defeat can be difficult, but life goes on. Enjoy your life, that's the most important thing.
Current Team Secret roster
In the new season in
Team Secret's roster has changed again, but this time it's not the same
large-scale. Lasse MATUMBAMAN Urpalainen and Ludwig zai Wahlberg left the team.
Their places were taken by Said SumaiL Samael Hassan and Daryl iceiceice Koh Pei Xiang. IN
As a result, the composition of Team Secret began to look like this.
Currently Team
Secret did not have time to play yet, because of which they failed the DPC winter season, taking only fifth place in the league. However,
teams have two more seasons ahead of them to qualify for the main tournament of the year.
We definitely need
more time to prepare. It's very difficult for us right now, because
there are a lot of people on the team who are known for a good game, but were not noticed
millions of years. We may be feeling a little nervous right now, so
trouble spots happen. It seems to me that time will solve all these issues. In future
we'll be better. I would like
win no matter what, and I will do everything possible for this. Such
approach will take time. I mean by that we need to move
forward step by step and solve problems gradually. Gotta try to make it
as fast as possible.
on
The
International
Puppey has a unique record in Dota 2 that no one else has.
He is the only person to take part in all The International tournaments: from the first (2011) to the most recent (2021).
year). When Dota 2 first appeared,
Clement was already in the top, and he remains there until now. At the same time, almost all the time Puppey was the captain and the person who directly
led the team to victory. That is why it can be called legendary.
captain — the best in the history of the discipline. Below is a list of
which indicates which places Puppey took at The International in each of the years.
Every year Puppey came to The International as a favorite. Globally it
failed twice: in 2016 and 2017. At all other Clement tournaments
showed decent results. In 2022, this figure is likely to
will change. At the moment Puppey has a good team with talented players
(it is unlikely that the roster will change before the end of the season). With this composition
Clement will again be one of the favorites of the upcoming The International.
The only question is whether the legendary captain can again become the champion of the main
tournament of the year in Dota 2.
Direct speech
– On the approach to the game: "Everyone should forget the words carry / support / ganker — this is all nonsense. If you want to be useful and win the game, you have to play all heroes and not cry like a baby when you need to play a carry.»
– On leadership: "The captain should be the best player on the team. If that's not true, then you're not the captain. I wouldn't say I'm a better Slark player than Nisha, but I think I know more about Dota than he does.»
What do we know about Artisi: he considers himself half Russian, he was the first in the world to skate on Techis, he still did not take the major
30 changes and bug fixes that will make Dota better
Facts
1. Puppey is the founder and owner of Team Secret. He has played for TS in every match in the organization's history.
2. From 2007 to 2011, Clement played at the pro level in the first Dota. It was during this period that Ivanov met many future Dota 2 legends. In 2009, Puppey played KuroKy for the first time — for the Ben's Friendly Buddies (BFB) stack, later signed by Blight.int. In the same place, Clement crossed paths with Fir. Puppei and Kuro played together in 2009-2010 not only for BFB and Blight, but also for OK. Nirvana.int.
3. For a little over 10 years in Dota 2, Puppey played only for 2 teams — NAVI and Team Secret. Clement played for the Ukrainian club from June 17, 2011 to August 20, 2014. After Artstyle's departure in October 2011, Puppei became team captain.
4. Clement is the only player in the world who has played all 10 Ints.
5. Puppey played in 3 TI All-Star games. In 2013, his team defeated Dendy, Smile and Loda. In 2014, Ivanov with the ROtK team beat the Khvost roster. And in 2015, Clement with the team of Chuan lost to the team of Notale.
6. The most famous scandal in Puppey's career is the conflict with Envy. In October 2016, Jackie stated that the organization regularly delayed the payment of prize money and violated agreements, and also did not pay the players $340,000. EternalEnvy accused Clement himself of inappropriate behavior and recalled Puppei's breakdowns on the players. Envy also posted a video of the Secret cap smashing the monitor with his headphones out of anger. According to Jackie, Clement often did not come to practice, did not play pubs and did not work with the team, and insulted the players during practice.
At first, Puppey stated that he would not participate in the war of words, but then he apologized and announced that all obligations were fulfilled. After that, EternalEnvy again accused the club of non-payment of money, but other ex-Secret players confirmed the repayment of debts.
7. In December 2016, Envy told about an interesting case: "Puppei walked around the bootcamp with a machete and said that he wanted to see what people look like from the inside. He said he was ready because he used to train on animals. I believed him.»
9. Clement came up with Puppey Pauses, the oldest Dota meme. In 2013, in the match against the team of Sinderen, NAVI did not have time to competently pull together to defend T2 in the center, so the captain paused to give instructions to the teammates. Since then, all pauses pressed at the moment of the opponent's active actions are called Puppei-pauses.
10. In an interview at TI9, Ivanov admitted that he only came to The International twice with Team Secret, counting on winning. This was in 2015 and 2019. At the 5th Inte, Puppey's team took 7th-8th place, and at the 9th — 4th.
11. Until 2011, Clement wore long hair, then he was fond of music: "I just played the guitar, was in a band, and we played at concerts. So there was such a wave, I lived it. But he does not miss long hair.
12. Puppey has a musical education. Clement plays the clarinet, violin, guitar and saxophone, and also sang in the choir for 9 years. His dream is to create his own rock band.
13. Secret's favorite musicians are James Maynard Keenan of Tool and Rage Against the Machine.
14. Puppei is 196 cm tall, one of the tallest in the pro scene. Of the famous doters, only Saksa is taller — 203 cm.
15. Clement built himself a big house with his father.
17. In an interview at TI9, KuroKy talked about the reasons for Kuro and Clement's departure from NAVI: "Puppey and I are extremely ambitious. We believed that if the team does not follow us, then we will go without it.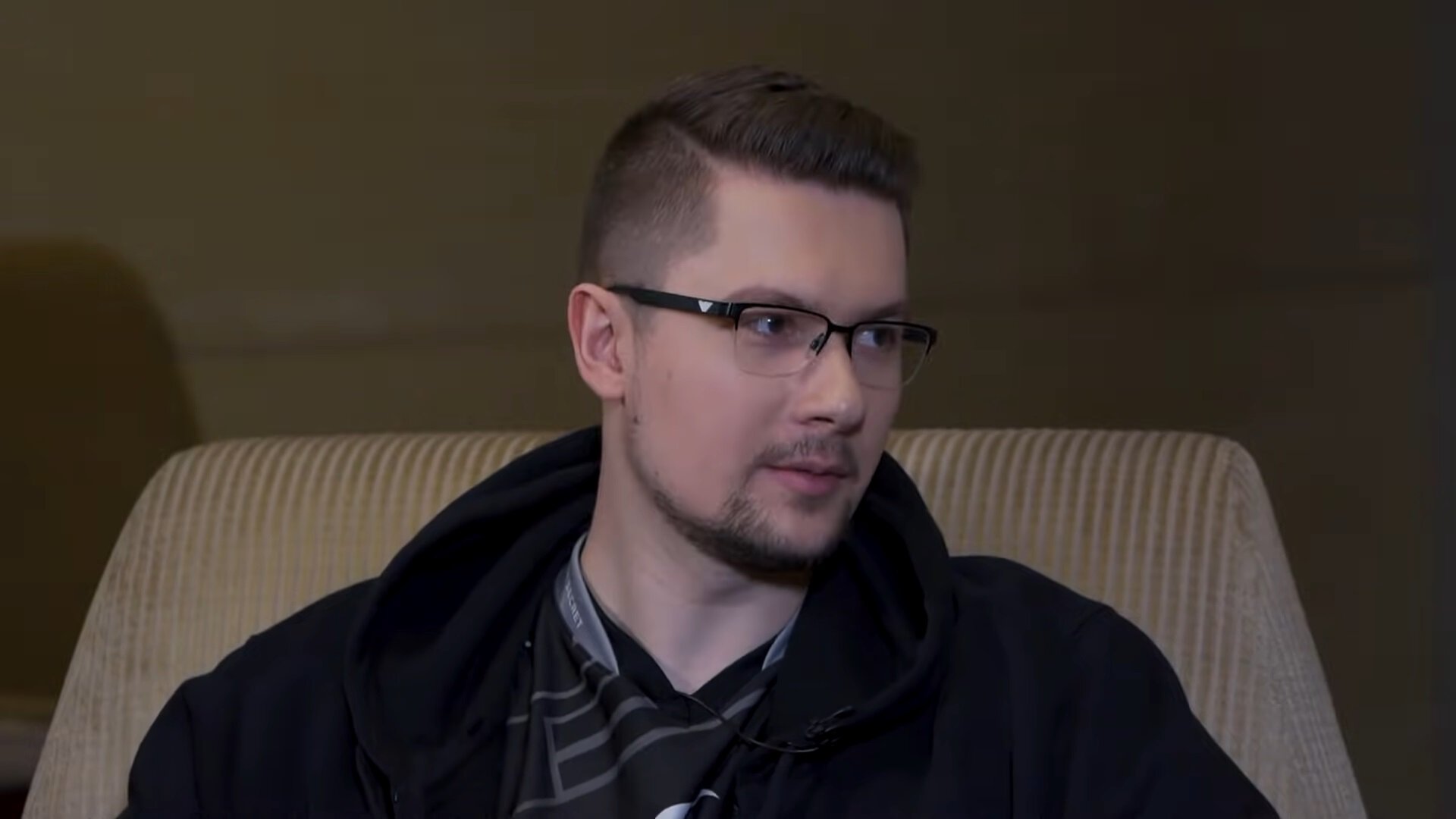 Player card
★ Puppey is the leader in the number of cards (1487) and wins (1006) in the history of Team Secret. Clement also ranks 2nd in the history of Dota in terms of the number of maps for the same team and 1st in terms of the number of wins. In terms of the number of maps, Puppei is only ahead of Dendy (1518 for NAVI).
★ Clement ranks 5th in the history of NAVI in terms of the number of maps for the club (699) and 4th in terms of the number of wins (445).
★ Puppey is one of the most titled players in the history of Dota 2. He won 31 tier-1 tournaments, including 5 Majors and The International 2011. Clement also has a good collection of individual awards:
– MVP MDL Disneyland Paris Major 2019;
– ESL One Birmingham MVP in 2019 and 2020;
— 10 different awards from GosuGamers, JoinDOTA and TL.net.
★ Puppey leads in the number of cards won on the pro scene — 1451. Moreover, in terms of the total number of Clement cards (2187), they outperform N0tail (2199), s4 (2208), Fata (2217), Fy (2239), Fly ( 2242) and KuroKy (2253).
★ The captain of Team Secret has been repeatedly ranked in various ratings:
– In June 2018, Lil named Clement one of the top 5 best captains in the pro scene.
— In August 2018, V1lat placed Puppey in 5th place among the fives of TI8.
— In October 2019, Ivanov entered the top ten most influential players in the region according to Forbes.
– In April 2020, ROtK included Clement in the top 3 fives in the history of Dota 2.
– And in October 2021, Clement topped our TI10 fives ranking.
★ Puppey is the 17th richest dot player in the world. During his career, he has earned $3.6 million in prize money.
★ Clement twice won the vote on Sports.ru for the title of the best captain in the world. The first time — in May 2019, the second — in August 2021.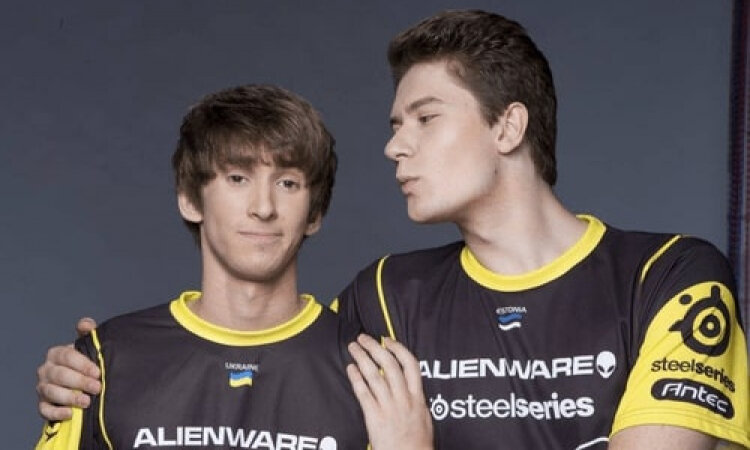 About professional career and skills
Clement Ivanov is a truly experienced pro-scene player. He began his performances in the current discipline in 2007. From that moment on, he had stable results, demonstrated high-quality individual play. In 2011, the gamer joins the Natus Vincere camp. For them, he plays for about three years and takes the same 2011 World Cup, as well as many other reputable tournaments. In August 2014, due to disagreements with teammates, Ivanov left Navi and joined Team Secret, with whom he spent the best periods of his career.