2022 PGL Major Arlington DPC SA 2022 Tour 3: Division I 2022 ESL One Stockholm DPC SA 2021/22 Tour 2: Division IDPC SA 2022 Tour 2: Division IDPC SA 2021/22 Tour 1: Regional FinalsDPC SA 2021/22 Tour 1: Division IThe International 10 2021 The International 10 2021 ESL One Fall BTS Pro Series Season 7: AmericasOGA DPC South America Regional League Season 2: Upper DivisionOGA DPC SA Regional League Season 2: Upper DivisionOGA DPC SA Regional League S1: Upper DivisionBTS Pro Series Season 4: Americas Movistar Liga Pro Gaming Final Series Realms Collide: The Burning Darkness DOTA Summit 13 — AMBTS Pro Series Season 3: Americas Omega League Americas Divine Division 2020 ESL One Thailand Americas The Great American Rivalry — Division 1 Season 1OGA Dota PIT 2020 Season 2: AmericasBTS Pro Series Season 2: Americas 2022 BTS Pro Series Season 11: Americas ESL One Birmingham 2020 — Online: North & South America 2020 Realms Collide BTS Pro Series Americas BTS Pro Series: Americas DreamLeague Season 13 MDL Chengdu Major 2019 2019 ESL One Hamburg Midas Mode 2 The International 2019 The International 2019 StarLadder ImbaTV Dota 2 Minor Season 2 2019 The Bucharest Minor 2018 China Dota2 Supermajor 2018 MDL Changsha Major GESC: Indonesia Dota2 Minor 2018 ESL One Katowice StarLadder & i-League Invitational #4Galaxy Battles II: Emerging WorldsMDL Macau 2017ROG DreamLeague Season 8DreamLeague Season 8World Cyber Arena 2017 — SA (DotA2)PGL Open BucharestThe Final Match 2017ProDotA Cup Americas #9Compu & Vision Cup — Season 1WESG 2016 (Dota 2)ProDotA Cup Americas #8ProDotA Cup Americas #7WESG 2016 — Americas Finals (Dota 2)joinDOTA League Season 10 AmericaProDotA Cup Americas #6BTS Americas #4ProDotA Cup Americas #3Dota 2 Canada Cup — Season 6Dota 2 Canada Cup Season 6WCA 2015 American Qualifiers (Dota 2)The Summit 3
Остается около 2-х недель до старта The International 10 в Румынии, а я продолжаю знакомить вас с представителями команд из Южной Америки. Мало кто из СНГ-сообщества знает что-либо о перуанской команде Beastcoast помимо их результатов на про-сцене и запомнившегося своей игрой K1, которого в СНГ знают как «Эль Чача». Мне же довелось пообщаться с пятеркой Beastcoast Стивеном «Stinger» Эдвином Варгасом Мамани.
– Думаю, что помимо аудитории из Южной Америки, мало кто знает о тебе что-то, помимо твоих результатов в Dota2. Поэтому мог бы ты рассказать нам о себе?
– Я родился в Арекипе, в городе у подножия вулкана по имени Мисти.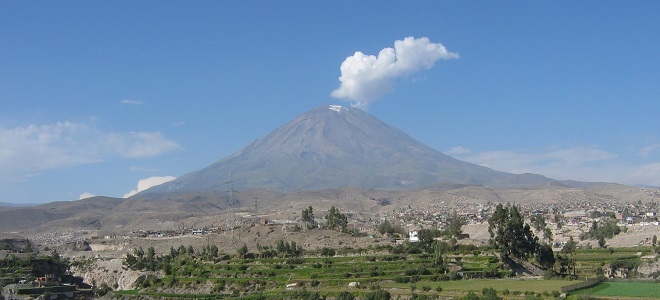 – В одном из интервью (ноябрь 2019) K1 сказал, что игрокам все еще приходится скрываться от своих родителей, которые не хотят, чтобы они играли в Dota 2 профессионально. Ты был в такой ситуации?
– Я не скрывал этого от моих родителей, но они не очень поддерживали идею, что я трачу много времени на игру, поэтому они перестали поддерживать меня экономически. Потому у меня не было ПК, и мне приходилось ежедневно ходить в компьютерный клуб. После того, как они не поддержали меня, я начал возвращаться домой пешком рано утром.
– Учишься, закончил или бросил учебу?
– Бросил на втором семестре юридического факультета.
– А как у остальных из команды, получили или получают высшее образование?
– Может быть, обучение дорогое, сложно совмещать с киберспортом, или есть другие причины, почему не закончил высшее образование?
– Я думаю, что это было трудно, когда было много турниров, в том числе из серии майноров и мейджоров. Теперь из-за covid-19 образование может проходить онлайн, также DPC-сезон проходил неторопливо. Думаю, что теперь удобнее вернуться к учебе или начать изучать то, что нравится.
– Ты начал профессионально играть в Доту в 2012 году, что тебя побудило к этому?
– Я мог начать играть в профессиональную Доту с тех пор, как смотрел турниры в Китае по первой Доте. Затем с выпуском Dota 2 я был гораздо более воодушевлен и искал любую возможность играть на соревнованиях. Я завел новых друзей и «кинул» свою команду с района, которая у меня была, потому что они не разделяли мой взгляд на вещи. Это была жертва, которую мне пришлось принести, ведь с ними было весело играть.
Команды за которые играл StingeR
Лучшие герои патча 7.34. На ком поднимать MMR в Dota 2 после обновления?
Имба патча 7.34 на каждой роли.
StingeR Teams
– После выхода патча 7.30 и последующих изменений можно сказать, что для Beastcoast патч комфортный?
– Думаю, нам подойдет любой патч, мы всегда были хорошими троллями с нашими пиками.
– Как обстояли дела с получением вакцин у команды перед тем как отправится в Европу?
– Ну, не было никаких осложнений.
– Finally, any wishes to fans from all over the world?
— I hope you are doing well and enjoying every game as much as possible. We will do our best, we are Beastcoast, having fun is our rule.
I hope that many of you will support the teams from South America, maybe one of them will be your last hope for the CIS at The International 10. And there will be even more people who want to cheer for El Chacha!
Recent StingeR matches
— At some point you quit playing, but in 2015 you returned. Did you return because there was an opportunity to earn some money or another reason?
— When I retired, I had no motivation. And I felt that it is difficult to find a team in which it would be comfortable. Then I came back because I got an offer to play with players with great ability that I respected. It was like a dream team from Peru. And I took the opportunity.
– He achieved success with two long-term lineups: current and under the Infamous tag with LeoStyle, MNZ, Accel and Kingteka/Papita. Are you more for working on mistakes than for constantly changing players in the roster?
— I enjoy playing with people from the very beginning and working to improve as a team. If there are mistakes, I think it's good to talk about it and find a solution. If something is saved and it is clear that the person is not doing their part, I prefer changes to the roster in this case.
— I like to compare the regions of the CIS and SA in many aspects. First of all, an aggressive crazy style of play and constant reshuffles. Do you think there are similarities between these regions?
— Yes, I think that we are similar in behavior. I had to see the best and worst of the CIS and South America in Dota, feeders, which are also many, and so on. And the fans are very strong.
– Your team is very loved in the CIS, especially K1. We in the CIS remember him and call him "El Chacha" (El cacha) because of the case with this nickname "el cacha viejas de 26". How would you describe your carry?
— K1 — the second oldest in the team (the youngest is Whisper). In my opinion, he is the soul of the team, the happiest, and also the one who screams the most when stressed. It seems very important to have someone like him on the team because it boosts morale.
— In 2020, you didn't play many tournaments, and if you did, it wasn't intense. Did you seem too lazy to play, or were you tired of constant matches with substitutions, or were you waiting for Valve tournaments / DPC season? What was the reason you didn't show the game online that you could?
— This was due to a ping problem (most of the tournaments at that time were online) and for my team the server was Brazil or Peru, I played from Mexico with not very good internet. And I chose not to play some of those tournaments. I still talked to them a lot, even before the games started, I joined in the discord and we talked about Dota.
– You spent both DPC seasons with almost no problems. Did you feel that competition within the region has increased?
– Yes, I think the leagues have made some teams more confident and as a result they have become stronger. If there were two dominant teams before, I think the competition could be tougher.
– Let's talk a little about AniMajor. How do you like the tournament?
— I liked the theme, and I would also like to reach the playoffs. I don't have much to say 🙁
– Does anyone on your team watch anime?
— Let's see. Kuroko no basket, Demon Slayer, Naruto, One punch man, Gantz (manga) and others.
– Do people in Peru watch anime at all?
– I think so. There is a place especially for people who love anime or things related to Japanese culture. And also for those who love kpop, it's called ARENALES.
— Let's not go far from the tournament itself. It was the first tournament for you in a long time when you played with teams from other regions on the LAN. Have you noticed any changes in the game of each of the regions? Maybe China began to play faster and more aggressively? Maybe the CIS has lost the aggression with which they used to press?
– I don't think the style of the regions has changed much. All of them are adapting to the meta, but still have the core that defines them.
– I can't help but ask about the past ESL One. Is the result at the tournament a result of working with Papita and RedMonster? What did they bring to the team?
— We took this ESL as an exercise in what it would look like to work at TI10. Therefore, we tried many things that we thought would be useful to us. Papita became the coach and RedMonster became the assistant coach/analyst.
— You and Scofield interviewed Casey at TI9 before the group stage. None of you have been to The International before and Casey asked what are your expectations? Let me remind you that you answered: "We think that we will have a lot of challenges, a lot of emotions from the tournament itself. And most importantly, we are here for fun. Back then we didn't think we'd make it to TI, we just played Dota and had fun.» Has anything changed since then? Maybe now you have a goal, maybe try to repeat the success of TI9 or even jump above the 7th-8th place?
— We definitely hope to overcome this place and go as far as possible in the tournament, and always have fun in our own way. I think we are just as motivated as we were then, if not more so.
— OG — a team of friends that took two Aegis in a row. You are also a team of friends. How great is the power of friendship?
— It's very good to play this tournament with friends, because it gives you confidence that you can correct mistakes and stay together until the end. This is how comebacks happen, this is how OG wins in my opinion.
– Let's move on to the upcoming The International 10. SA Dota fans are celebrating the entry of three teams to The International. What does this mean for the South American region?
— I think it's very good for the region. And I hope we all represent the region well to make our mark. I hope that other regions consider us not the weakest, but the youngest, since only a few years ago Valve gave us a place at The International.