Analyst and commentator Evgeny «Sh4dowehhh» Alekseev told why Vitaliy «Save-» Melnik left Virtus.pro's Dota 2 roster. According to him, the player did not see a future in the same team with Dmitry «DM» Dorokhin. Caster visited Bogdan «Iceberg» Vasilenko.
October 30, 2019
October 29, 2019
October 26, 2019
October 23, 2019
October 22, 2019
October 18, 2019
October 16, 2019
October 15, 2019
October 13, 2019
October 7, 2019
September 29, 2019
May 16, 2019
Last modified: 20:44, 23.07.2023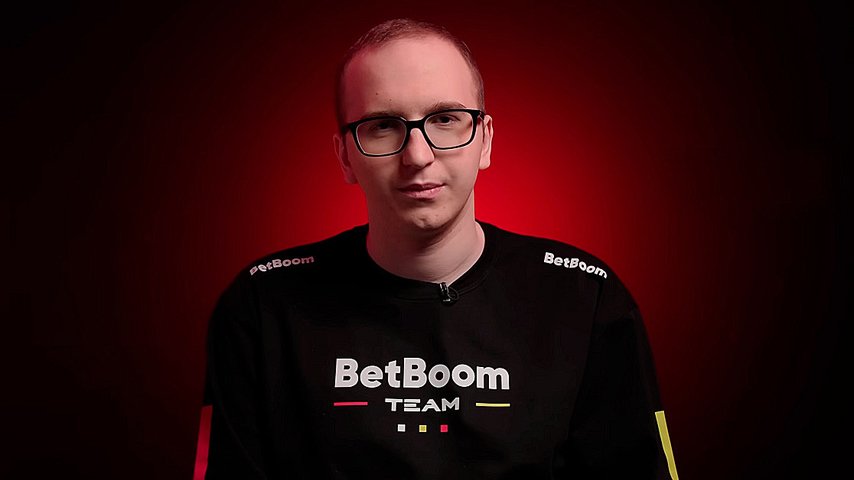 BetBoom Team support, Vitaliy «Save-» Melnik, in an interview at the Riyadh Masters 2023 tournament, spoke about preparations for the tournament and opponents.
About preparing for the tournament:
We played for a week in the pubs of Jakarta with 100 ping, you know, it's pretty bad preparation. Now we are here and we have played something like four KVshek — that's all our preparation.
About the match against Tundra Esports:
I don't know. We were just playing a regular match. I don't think there was anything in common with Bali Major 2023.
About desired opponent:
Of course it's Gaimin Gladiators. Our goal is to destroy the Gaimin Gladiators and prevent them from winning another tournament.
BetBoom Team is currently in first place in their group at Riyadh Masters 2023.
EPL World AM S6
The International 2023 — North America Qualifier
Ultras Dota Pro League Season 21
Rabbits of Revenge
MAD DOGS LEAGUE
Freedom Fighters Team
European Pro League Season 11
Team Blue Lock
The International 2023 Qual. 05:35. Completed
The International 2023 Qual. 05:56. Completed
The International 2023 Qual. 19:00. Going
Sand King Gomez
The International 2023 Qual. 22:00. Not started
The International 2023 Qual. 04:00. Not started
The International 2023 Qual. 07:00. Not started
Gamers8 2023. 13:49. Completed
Gamers8 2023. 18:10. Going
Gamers8 2023. 21:00. Not started
October 3, 2019, 09:30
13 minutes agoTeam Sexy defeated Level Up Dahak at EPL Season 11 and will play against Team Sonneiko in the grand final
52 minutes ago Yatoro on Anniversary Treasure: "Thank you for releasing the Ursu set. It's ######»
today at 17:40NS: "Sunsfan says in a serious show that the TI format with two groups of 10 teams is cool. Well, yes, they ruined a real masterpiece"
today, 17:29 Sunsfan about the TI 12 group stage: "This is the worst tournament format I have ever seen in Dota"
today, 17:02 Eva Elfi met with 23Savage: "We recorded a couple of interesting videos"
today, 16:40 Afoninje was admitted to the hospital in Yerevan with a broken collarbone: "I see an abandoned place, my childhood immediately began to play, and I went there"
today, 15:55NS: "Furion is stuffy, I'm ####. He started with a four, but ended up being a top 1 network"
today, 15:40sikle about the «anniversary» treasure: «Most likely this is a warm-up» event «before something else for Intu»
today, 15:40Torontotokyo: "The cauldron in the mid is imba. We had ideas that Save is on the mid Cauldron, and Gpk is on the four or in the forest "
today, 15:25Alwayswannafly about the worst team: "FTM with Ark. Because of Ark, it was a ###### team"
#**About Save**
+ I've been playing video games for as long as I can remember. Ranging from mainly computer games to some consoles. The main game I'll be playing on stream is DotA 2. I've been playing Dota for around 12 years & have competed at many tournaments & LANs within the years. I grew up in Chicago, IL where I currently live. When i'm not grinding games I'm working my IRL job as a Medic. Come stop by and say hello!
I'm new to the whole subscriber thing but I really appreciate if you do! I'll figure out rewards & more emotes for you all later on.
**Current emote** :savedoPunch:
**Sub Goals**: !subgoal
Also by subscribing you'll be getting my custom sub badges which are different versions of Tusks 'Frozen Sigil' <3
#Donations
I'm really trying to make DotA & Twitch a full time thing so all the support is appreciated! 🙂
**All donations over 2.00 USD** Will be displayed on stream with Text to Speech.
NADCL was created to provide semi-professional players with some purpose. The main goal is to help bridge the gap between semi-pros and professionals by providing a stable opportunity to practice, and make money. The league will also provide an incentive for semi-pro teams to stick together for a longer period of time. The league's first qualifiers will take place at the end of September.
+ **CASE** — IBP Slate
+ **CPU** — i7-7700
+ **FAN** — Air Cool OEM Fan
+ **MOBO MEMORY** — H110 16GB DDR4
+ **GPU** — GTX 1060 6GB
+ **POWER** — 500WATT Bronze
+ **HDD1** — 1TB
+ **HDD2** — 120GB SSD
+ **OS** — Windows 10 Home 64bit
+ **Monitor** — ASUS ROG Swift PG248Q eSports Gaming Monitor — 24″ FHD
+ **Mouse** — Razer DeathAdder Elite
+ **Keyboard** — CORSAIR — STRAFE Mechanical — Gaming Keyboard Cherry MX Red
+ **Headset** — Logitech G933 Artemis Spectrum Snow Wireless 7.1
[О Nightfall]
Я могу сказать, почему он так подумал. Я же был на Инте и видел, что Nightfall каждый день общался с Bulba. А он такой чел, который переманивает на себя.
Save- не играет на профессиональной сцене с середины ноября 2021 года. Он находится в инактиве VP после 5-6 места на The International 2021. На момент публикации новости Мельник не сообщил о дальнейших планах на карьеру.
Storm: «Предлагаю Save- вообще никуда не рассматривать. Он мог много раз где-то оказаться, в той же Team Secret»
[О Save-]
«Team Secret хотела взять Save- или agressive child». ArsZeeqq и Mag о команде